There was a lot riding on Prime Day 2019. But Amazon wasn't fazed. It pulled out all the stops to make this the best birthday bash in history. Not that you'd be able to tell from its news channel, where the latest topic is Upskilling 2025.
Prime Day 2019 was celebrated on 18 venues this year. Customers in Canada, Europe, Mexico, and even the U.A.E. were treated to several animated banner ads. These were shown randomly, with much fanfare.
Despite worker strikes in Germany, France, Spain, Poland, and the USA, Amazon Prime Day carried on as usual. And although people were willing to bet that the website would crash again this year, everything ran smoothly.
Homepages were peppered with ads. That's Upcoming deals, Just launched, Spotlight deals, Lightning deals, and Deals ending soon. It's hard to tell them apart. But it's even harder to see how sellers with no active campaignSellers and vendors have a variety of ad… More could have topped these listings.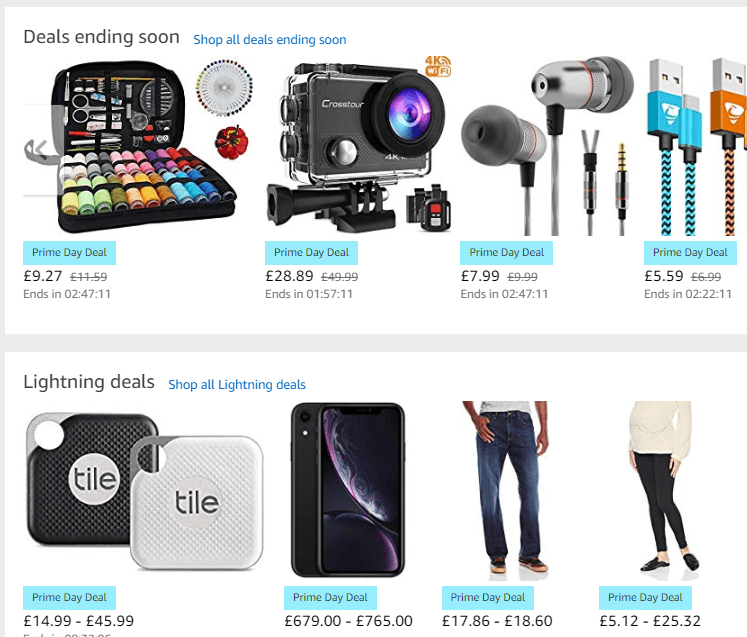 Prime Day 2019 Was Different
For one thing, there's been a shift from Vendor CentralVendor Central is an invite-only platfor… More to Seller CentralAmazon Seller Central is a portal or a h… More this year. So, sellers saw at least three changes on Amazon Prime Day:
As for Amazon, it recently launched an Off to College shop with school and dorm essentials. And that was bad news for sellers. After all, who can compete with Prime Pantry, Prime Wardrobe, Amazon Renew offers, and Ava Phillippe's Picks?
There's more. Amazon joined forces with Lady Gaga to launch the HausLaboratories make-up store page. Her beauty products were featured on the Prime Day Launches page on most Amazon venues.
There was no shortage of buyer incentives, either. Anyone who joined Prime on Amazon UK got a £20 discount. Also, most European customers had the option to sign up to a monthly subscription of €5.99, if they didn't want to pay a lump sum.
There was even a Prime Day Guide with great tips and shopping hints. Oddly, it featured award-winning innovations like the LifeStraw alongside carbonated drinks. But one thing set this year's guide apart. It featured the item's country of origin.
As an aside, Amazon UAE hosted its first Prime Day this year. And Amazon China its last, despite the 52-hour sale in 2018. So, some Chinese items may already be competing with private label products on other venues (think integrated mirror dash cams).
Prime Day 2019 Forecasts
Amazon announced it's releasing its Q2 2019 financial results in an unusual way this year. On July 25, 2019, everyone is invited to attend a webcast put together on the Investor Relations page. This conference call will be available to the public for at least three months.
All this transparency suggests Amazon expected this to be its best year yet. And it's no surprise, considering it was responsible for 45% of all online sales in 2018. Sources quoted in a recent BBC article estimate sales at a whopping $275bn this year, all things being equal.
But all things are not equal. Amazon bought and recently started promoting Woot, now a Prime exclusive deal store. BOGO shirt offers, Woot-Offs, and BOCs are just some of the perks, but the thing to watch out for is the Woot Affiliate Program.
Also, Amazon is promoting its code serialization service, Transparency. It's now available to manufacturers in Europe, Canada, and India. And it comes complete with the Transparency app. This tool enables Amazon buyers to check if the product is authentic.
But even more worrying for the competition will probably be the change in dynamics. Amazon and Google have put their differences aside and allowed each other's streaming services on some of their devices. As a result, you can now access Youtube on Fire TV and Prime Video on Chromecast.
Prime Day 2019 Results
So much for the forecasts. Now let's look at some facts. Amazon Prime Day was designed to reel in subscribers. Thanks to Prime Day, Amazon has been enjoying a steady stream of subscriptions. About 20 million new members sign up per year, to be more precise.
But Prime Day 2019 surpassed all expectations, according to this press release. So, Amazon may well overtake Netflix this year as the service with the most paid subscribers. That is, if it manages to keep its existing Prime members.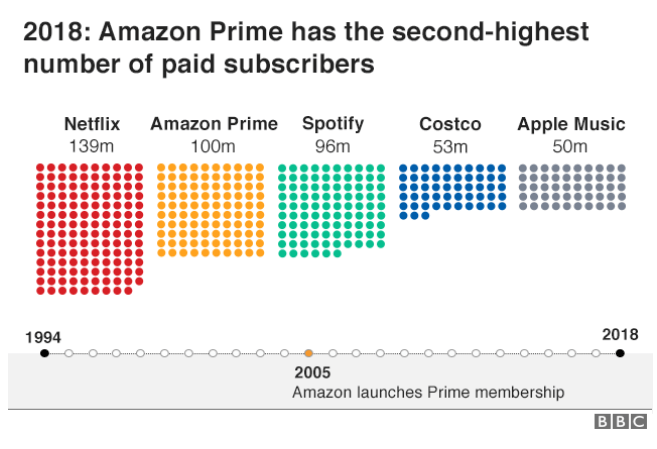 In terms of revenue, we'll probably have a clearer picture after the Q2 financial results webcast on July 25. The press release only tells us that 175 million items were sold to members in 18 countries. And third-party sellers raked in over $2 bn in sales.
As for this year's best-sellers, the list is an eye-opener. In the USA, most people bought toys, household cleaning products, pet supplies, beauty products, TVs, laptops, and lunchboxes. Surprisingly, the most sought-after products in the USA were a personal water filter and a genetic test.
But the best-seller list looked very different for other countries. Spanish buyers bought headphones, while those in the UK, Canada, and Mexico flocked to Amazon for new game consoles.
The most sought-after products were espresso pods in Italy and beauty products in China. But the French preferred robot vacuum cleaners. Likewise, Germans and Austrians splurged on Bluetooth speakers instead.
Takeaways from Prime Day 2019
This year, Amazon's competitors fared well on Prime Day. It looks like their offers were more attractive this year, possibly thanks to comparison shoppers. This is bad news for third-party sellers, who rely on Amazon's reputation for low prices, convenience, and fast deliveries.
Also, Cyber Monday was on November 26th last year. This time around, it falls on December 2nd. So, it's safe to assume that more customers will be doing their holiday shopping on Black Friday. And since prices tend to be lower on Black Friday than on Prime Day, third-party sellers may struggle to be competitive.
That's a wrap for today, but please follow our blog for Amazon Prime Day results, news, and private label tips. And please don't hesitate to get in touch if you'd like to talk about Sellery, our real-time repricer for private label and third-party sellers. Or any of our other software tools and services, for that matter.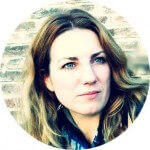 Melanie takes an active interest in all things Amazon. She keeps an eye on the latest developments and keeps Amazon sellers up to speed