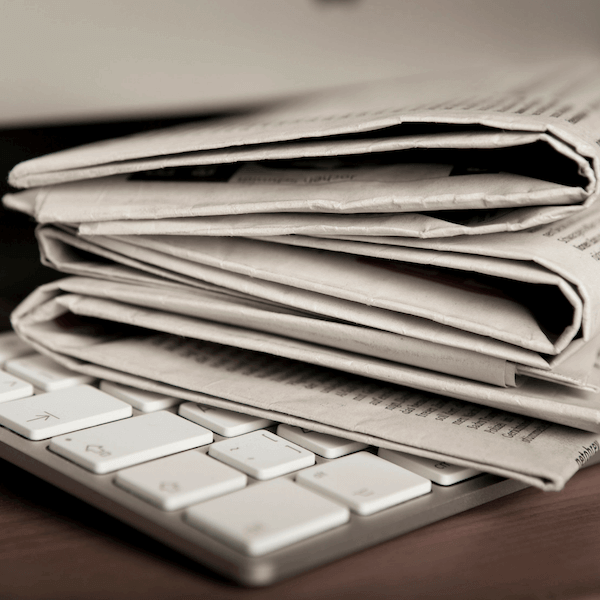 Amazon account holders know to expect the unexpected. And there's been plenty of that going on since the last edition of our digest. Here's the biggest news to reach our ears in the merry month of May.
50 New Tools for SMBs
In a recent press release, Amazon announced the launch of 50 tools for merchants since the beginning of the year. The list includes better Brand Analytics, a Sell Across the World (SAW) workflow for international expansion, and interactive Seller University content. Amazon also plugged the Selling Partner Summit, now sold out for the year.  
Sellers See Buyer Demographics
Amazon now shares buyer demographic data with merchants. A LinkedIn post first mentioned by DigiDay confirms the change. The information is part of the Brand Analytics section. It features household income, age, gender, education, and marital status.
New Brand Dashboard Tool
US merchants who have or represent a brand can now apply for access to the Brand Dashboard The Brand Analytics interface, so… More. This new tool displays Prime coverage, price competitiveness, and in-stock rate. It also compares these figures to current standards for brand performance on Amazon.
Amazon Advertising Takes on Australia
Amazon AdvertisingAdvertising is a means of communication … More rolled out in Australia last month. The launch was announced with an official blog post. Only three tools as currently part of the advertising package: display ads, video ads, and Amazon DSP. Pricing has not been made public.
Tax on Seller Fees
Several states in the USA will treat some Selling on Amazon and FBA inventory prep fees as taxable services starting June 1, 2019. To see if Amazon collects any tax on your orders, please check Payment Reports.
Amazon Does FC Investigations
Amazon fulfillment centers sometimes receive shipments that don't comply with labeling requirements. When this happens, they send out an inbound performance alert. Until recently, they also charged unplanned service fees. Also, the items in question would have been added to the Inbound Performance report by default.
But as of April 9, 2019, sellers have two options when it comes to these alerts. They can either acknowledge their fault or request an investigation. If the investigation absolves the seller, FBA shipping restrictions are lifted, the items are removed from the Inbound Performance report, and the fees are reversed.
Fulfillment Reports in CSV Format
Amazon recently announced that it's made it easier to open and use fulfillment reports. Simply download them as .csv files and open them in your spreadsheet. To avoid losing the leading zeros from your codes (ISBN, MSKU, etc.) in Excel, select your codes, go to Format Cells > Custom, and insert as many zeros as there are digits in your code.
Alternatively, download them as .txt files and open them in the spreadsheet (Open > Text Files). The Text Import Wizard in Excel will help select and delineate your codes, as seen below. Please refer to the Help section in your spreadsheet for more information. 
Premium Delivery Eligibility
Starting April 16, 2019, Seller-Fulfilled Prime orders no longer count in the Premium Delivery performance evaluation. SFP orders are now assessed separately. The Premium Shipping help page has more on this.
Amazon Emails Go Missing
It appears that, due to a technical error, Amazon was unable to send emails to sellers for several hours on April 23, 2019. Sellers are urged to check their account pages for outstanding actions. Amazon has reassured sellers that this wouldn't have any impact on their performance metrics. But the onus is on them to identify the orders affected.
Price Per Unit Info a Must
After June 12, 2019, Amazon will only list some consumables if two attributes are provided by the seller. The unit_count and unit_count_type attributes are now compulsory for some categories. Any existing listings should be updated by then. The data will be used to improve the Price Per Unit (PPU) information available to buyers. More on PPU here.
New Referral Fees for EU Sellers
Sellers across Europe will pay different referral fees starting June 5, 2019. The new fee schedule will affect baby, beauty, health, grocery, jewellery, watches, and decor items. In short, sellers will be charged less for expensive jewellery, watches, and decor products. But expensive baby, health, beauty, and grocery items will cost more to list.
Buyer Phone Number Hidden
Sellers and couriers are allowed to contact buyers by phone to discuss delivery. However, Amazon now uses data anonymization to keep their numbers private. You will only have access to encrypted phone numbers, and only until the packages are delivered.
Messaging Interface Changes
Buyer-Seller Messaging now features several templates. They will be translated in the language of the venue. The tool is currently in Beta testing. To access it, simply go to from the Orders > Manage Orders in Seller CentralAmazon Seller Central is a portal or a h… More and click the buyer's name.
Amazon China Winding Down
According to a CNBC report, Amazon will be closing down its Chinese venue by mid-July. Initially known as Joyo.com, the website was bought and rebranded as Amazon China in 2011. In the years since Amazon.cn has been unable to compete with large domestic e-tailers like Alibaba. So, all fulfillment centers are due to close. Local customers will only be able to order from foreign venues.
Amazon Commits to One-Day Delivery
Amazon is trying to cut the Prime delivery window to one day. And it's looking for new ways to extend its delivery network. According to Business Insider, this includes delivery partners with at least $10,000 to spend. Candidates must apply to the DSP program to manage fleets of up to 40 vans and up to 100 drivers. Amazon is also hiring hundreds of delivery drivers for its existing Amazon Flex network across the USA.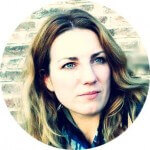 Melanie takes an active interest in all things Amazon. She keeps an eye on the latest developments and keeps Amazon sellers up to speed