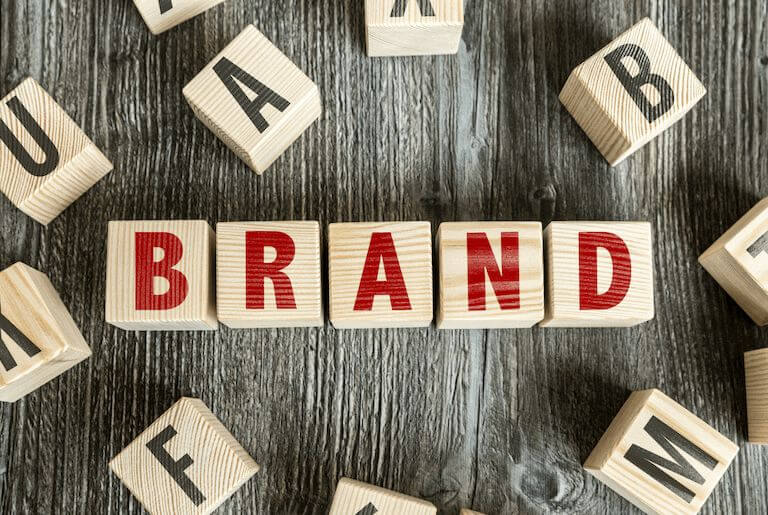 Does advertisingAdvertising is a means of communication … More on Amazon sound complicated? There are several ways to boost awareness for your brand or product. Let's have a look at Enhanced Brand Content and how A+ content can improve your image on Amazon and drive traffic.
Last week, we talked about Amazon ads, focusing primarily on PPC campaigns. While we're on the topic of boosting sales by advertisingAdvertising is a means of communication … More on Amazon, let's take a look at how sellers can make products stand out with EBC.
The ABCs of EBC
Enhanced Brand Content is an Amazon tool launched in 2017. It can only be accessed by merchants who sign up for Brand RegistryAmazon Brand Registry is a tool that ena… More, Amazon LaunchpadLaunchpad is a platform that features ve… More, and Amazon ExclusivesBrand owners who enter into an online ex… More (sign-in required).
The EBC tool (a.k.a. A+ content) is basically a way to give your product detail page an edge. This maximizes the number of buyers you can engage with on Amazon. In a nutshell, it lets you add these features to your product page:
very detailed product descriptions;

creative narrative with rich imagery;

videos, charts, and other visuals.
From a merchant's perspective, it's there to boost sales. But it's also meant to lower customer hesitation, reduce return rates, and boost brand loyalty. What's more, Amazon claims it increases sales by 3% to 10%, on average.
The fact is EBC isn't just about helping customers make informed decisions. It can influence every step of the buying process. Here's why and how you can use it to your advantage:
The Advantages of Amazon EBC
1. Engage with Buyers for Free
Most buyers associate a product with Amazon, even if it's bought from a third party. That's partly because Amazon handles most of the customer-facing aspects of order fulfillment. But also because all brand advertising other than Sponsored Brands Pay-Per-Click (PPC) ad platform f… More is against the rules.
So, conventional branding on Amazon is virtually nonexistent. EBC is, for all intents and purposes, the only way to boost brand awareness, image, and loyalty on Amazon for free.
2. Impress Buyers with Video
One of the greatest features of EBC is the video uploader. It can be used to showcase the product's best features, show how it's used and what effect it has on users, tell the brand or inventor's story, and build rapport with the buyer.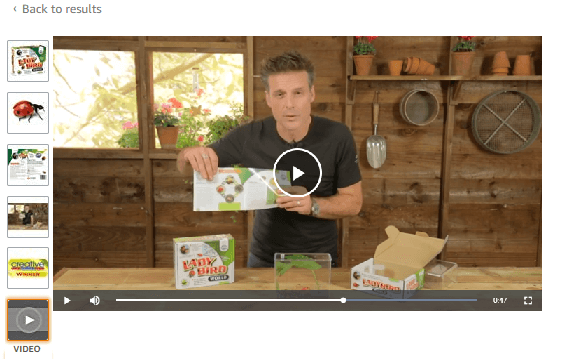 3. Re-engage with Scrollers
Having the best offer on the search results page isn't everything. Conventional wisdom says your product needs to always be above the fold. So, to maximize the likelihood of a sale, you need to make sure that users click "Add to Cart" as soon as they check the images on your page.
If users start scrolling down and you don't re-engage with them right away, you'll probably lose them. That's precisely what EBC does, showing more images under the "Customers … also bought" section.
Except these "hero images" are larger and clearer, and they come with exciting new stories. So, EBC basically gives you more real estate below the fold. Prime real estate.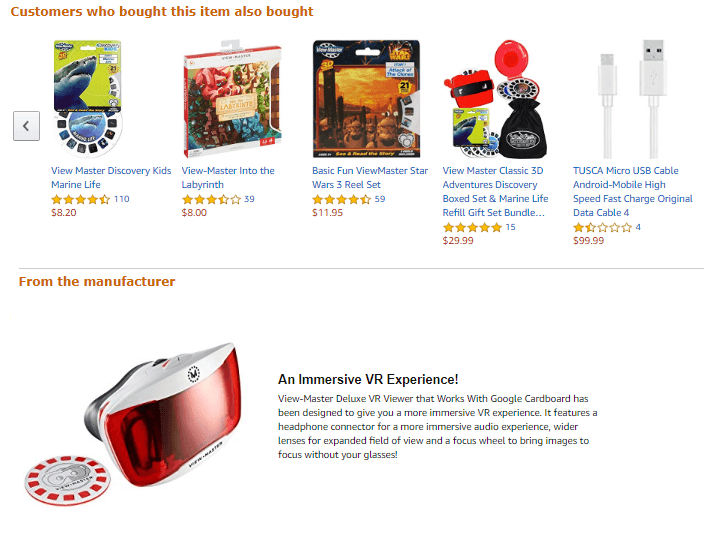 4. Enhance Product Descriptions
EBC content sometimes includes taglines, quotes, buzzwords, and nuggets of wisdom from the creator or a popular public figure. If you want all your hard work to pay off, you'll also mention some of these features throughout your product page:
Uniqueness – waterproof, heat-resistant, stain-resistant, eco-friendly.

Functionality – how they solve obvious issues and address buyer concerns and questions.

Ease of use – plug-and-play,  self-folding, easy-tear.

Versatility – universal, two-in-one, multiple (ports).

Indirect cost benefit – hardwearing, reusable, rechargeable.

Age and gender groups – for ages 'x' and over, unisex, unrestricted.

Desirability – ADA-friendly, curriculum compliant, 'X'-range compatible.

Awards and nominations –  FDA approved, Stevie award winner, Origins nominee.

Relatability – designed by child, invented by engineer, produced by beekeeper.
Once users see your hero images and banners, they may decide they need more information. So, they'll probably scroll back up to the top of the page. This is your last chance to impress your buyer, so spare no effort in producing appealing and impactful bullet points.
Bullet points aren't part of the EBC tool. But it's important to make them consistent with your enhanced content. So, summarize your product attributes and reinforce the features described below the fold, in case buyers don't read the text that came with your hero images.  
Using the A+ Tool
The benefits of Brand Registry are many, and EBC is as good as any. If you choose to use it, you can set up your EBC page in minutes, as you can see in the (non-audio) video below. 
But don't rely on EBC alone to maximize conversions. You still need a good feedbackA performance rating on a scale of 1 to … More score, a great price, and -ideally – the Buy BoxThis refers to the situation where a sel… More.
To learn more about boosting and maintaining sales levels, please follow our blog. You'll find countless tips here on how to increase the Buy Box percentage, take advantage of Amazon EBC, invest in campaigns, and improve your performance on Amazon.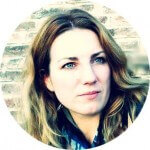 Melanie takes an active interest in all things Amazon. She keeps an eye on the latest developments and keeps Amazon sellers up to speed.