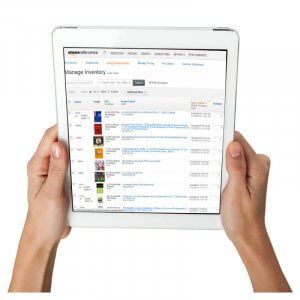 In our first digest of the year, we report on the most recent developments in the world of the Amazon sellers. Will the latest Seller CentralAmazon Seller Central is a portal or a h... More features, fee changes or Amazon requirements affect your business in 2017?  Let's take a look at this month's Amazon seller news.
1. FBA U.S. Fee Change Reminder
Storage and fulfillment fees will rise. Fulfillment Fees will be the same for Non-Media and Media items. The Zero-Fee Fulfillment discount for standard-sized items sold for $300 or more will be eliminated. Fees will be based on the product size. Order Handling, Pick & Pack, and Weight Handling fees will be consolidated into a single, per-unit Fulfillment Fee A flat fee charged by Amazon for ... More.
Amazon will be more persistent in trying to convince you to send your inventory to as many fulfillment centers as possible. If you use the Inventory Placement Service instead in order to ship to fewer destinations, you will be charged a per-item service fee based on the number of destinations.
Inventory storage fees for Standard-Size and Oversize units will rise to match those for November and December in the month of October. Fulfillment Fees will decrease for all items shipped in October.
2. Categories List Enhanced
When you upload a template, you'll see in the "Check Your File" report a column entitled 'Category Suggestions' with Item Type Keywords (ITKs). The suggestions will be based on keywords in the title and description. Amazon will generate its own ITK values if you skip this step when uploading a file.
3. New VAT Resource Page
There's a new VAT Resources Page created specifically for sellers thinking about expanding to Europe and using Pan-European FBA services. It features a tool that indicates where to register for VAT, how to get a VAT number, how to file, and what to pay after you use your special discounted rate for VAT services. Don't forget to enter your VAT number in the designated field in your Seller Central account!
4. VAT Charged on Electronically Supplied Services (ESS) from Russian Sellers
As of January 1, 2017, Amazon will collect 18% VAT on subscription and selling fees from Amazon sellers based in Russia, in line with local legislation changes. Sellers with a Russian State Registration Number (SRN) on file are exempt. Charges may still apply to sellers who have not submitted their SRN to Amazon by 2017.
To fill in your Russian SRN, log into Seller Central, go to Settings> Account Info> VAT Information. Click 'Add a VAT/GST Registration Number', select Russia, add the SRN, click 'I Accept', read the terms and conditions, and click 'Save'.
5. New FBA Selling Tools for Hazmat
Dangerous goods can now be sold easier on Amazon thanks to the introduction of two interactive exemption sheets:
one for batteries or items that ship with batteries;

one for hazardous cosmetics and other goods not classified as dangerous.
The sheets provide a list of documents Amazon needs to review the products. The Help section on dangerous goods has also been updated. The Dangerous Goods Identification Guide also includes information on Safety Data Sheets (SDS) and the Exemption Sheets you should submit if an SDS is not available.
6. Two-Step Amazon Account Verification
You can now enable Two-Step Verification Security feature which involves s... More on your account for extra safety when you buy or sell on Amazon. More information is available on the dedicated Help page, and you can get started right away when you click here.
7. New Restock Inventory Page
There's now a page in the Inventory Dashboard that features recommendations on what, how much and when to restock. It's called the Restock Inventory page, and it allows you to sort your inventory by supplier so that you can schedule your next orders, and download these suggestions for offline use. Click Inventory>Inventory Planning> Restock Low Inventory Items.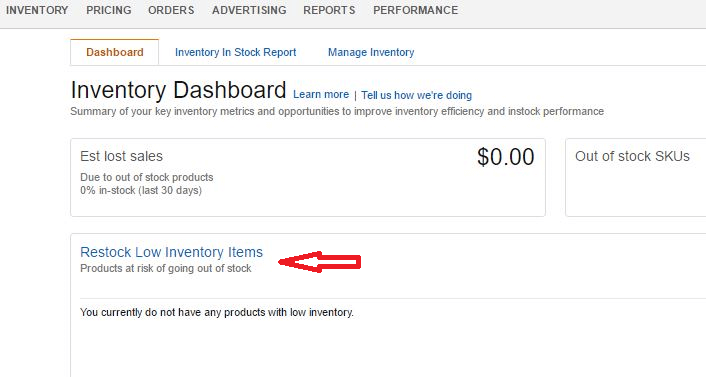 8. Sellers in Europe Enjoy Text Message (SMS) Notifications
European sellers have been able to receive their Seller Central notifications via text since October 2016, but it seems not many are aware. Amazon is sending a reminder to check Settings> Notification Preferences> Contacts, and then click 'Edit' next to the Phone Number field if you want to receive your notifications by text, or visit the Notification Options section to select specific notifications only.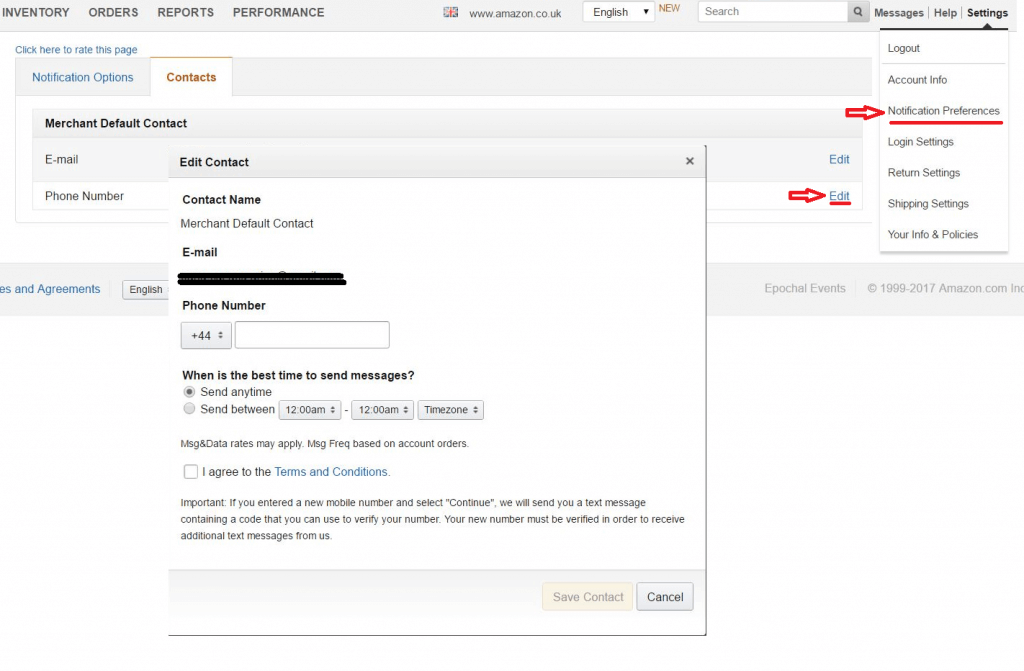 9. Enhanced Brand Content Available for Brand Sellers
Amazon is giving third-party brand sellers limited access to a version of the A+ tool for vendors. It enables them to enhance their product descriptions by adding a brand story, better images and more text. The Enhanced Brand Content (EBC) Also known as the A+tool, EBC is ... More tool can be found in the Seller Central account, in the drop-down list under 'Advertising'.
The feature is only available to US sellers who applied and have been approved for Amazon Brand RegistryAmazon Brand Registry is a tool that ena... More. It's currently free. If sellers use it and then opt out when there's a fee, the content is saved, but the graphics and features revert to the standard product detail page. Product EBC submissions are accepted or rejected by Amazon within 7 days, with a maximum of 20 pending submissions at any one time.
Using EBC effectively may help showcase your value proposition, reduce customer queries and the number of returns you process. In the long-run, Amazon claims it could also lead to higher conversion rates, increased traffic and more sales.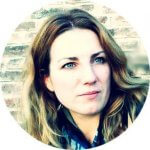 Melanie takes an active interest in all things Amazon. She keeps an eye on the latest developments, and keeps Amazon sellers up to speed.