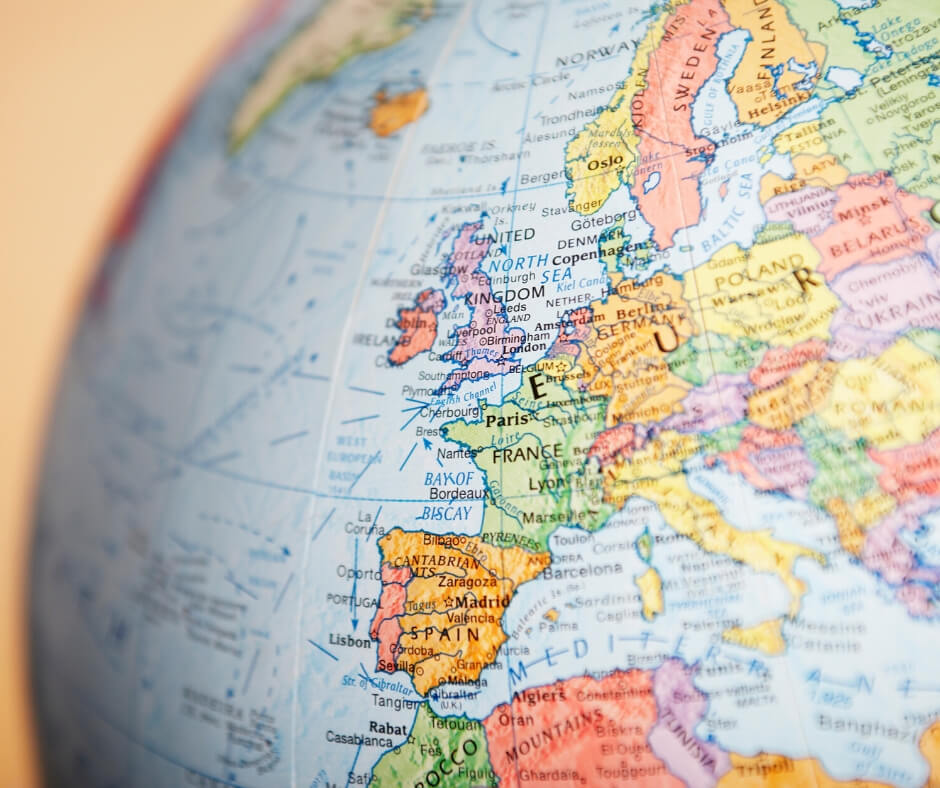 When it comes to Amazon seller conferences, the more the merrier. So, let's not overlook the countless expos happening on the "old continent" this year. Here is a list to help you plan for your next seller conference in Europe.
Whenever we hear about a new trade show in the USA or the UK, we make it our business to check it out. In our 2020 Amazon Seller Events Calendar, we mentioned some of the excellent seller meetups that we attend regularly. And we also brought up other events that we think deserve some attention.
But 2020 is different. It's the first time the World Expo will come to the Middle East, and the second time the Summer Olympics will be held in Tokyo. It's a time for change. So, we'd like to broaden our horizons too and look further afield for our conferences. And what better place to start than continental Europe?
Is it any wonder, though? Amazon Europe is booming. Germany is Amazon's second-largest venue, according to Reuters. It raked in roughly $20bn in net sales in 2018 alone. So, it's only right that we give credit where it's due and try to raise the profile of the Amazon seller events across Europe too.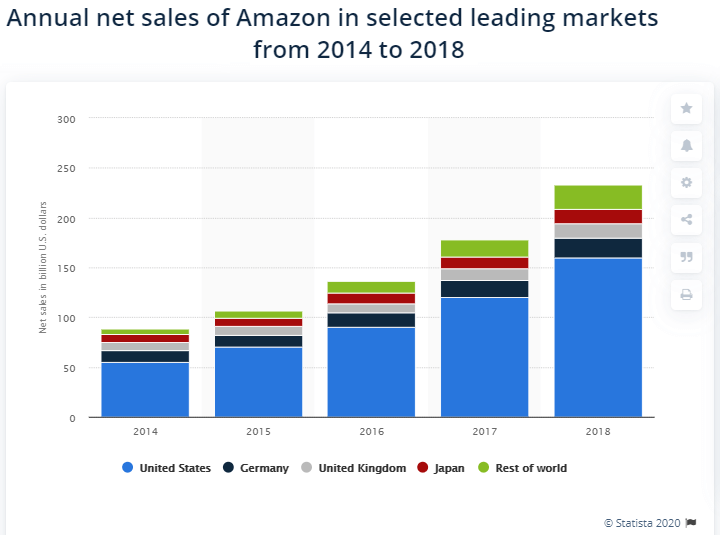 We may not be able to attend them all (or at all) this year. Still, we can't help but share these exciting summits, fairs, and conferences that cater not only to local sellers, but also to merchants from across the globe. Here are some of the events Amazon sellers in Europe can attend closer to home.
Where. Berlin, Germany
When. 6-7 Feb., 2020
Ticket. From €390/$430 (+USt./+VAT)
Description. A 2-day conference with workshops and networking breaks for German speaking sellers interested in learning about product videos, sponsored ads, BuyBox strategies, Amazon SEO, account suspensions, going multichannel, and more.
Where. Berlin, Germany
When. 13 Feb., 2020
Ticket. Free, sent via email
Description. With over 30 speakers from companies like Rakuten, Made.com, Leifheit, Zalando, Mastercard, and Google, this trade shows expects to have at least 7,000 visitors in 2020. It's mainly managers and C-level staff working for e-tailers and tech companies from the USA, Europe, and Asia. Amazon advertisingAdvertising is a means of communication … More, e-mailing, and data intelligence are some of the topics on the agenda.
Where. Latvia, Riga
When. 5 Mar., 2020
Ticket. €290/$320
Description. This conference centers on e-commerce, AI, and data management with speakers from the European Council, the Max Plank Institute, Deloitte, Visa, and AirBaltic, among others.
Where. Berlin, Germany
When. 9-11 Mar., 2020
Ticket. Free for retailers; starting at €2,399/$2,640 for non-retailers
Description. This 2-day conference brings together more than 60 reps from companies like Adidas, Swarovski, Made.com, Ikea, L'Oreal, Orsay, and Google for keynote speeches, panels, and workshops in a buzzing networking environment.
Where. Munich, Germany
When. 10-11 Mar., 2020
Ticket. Prices starting at €39.99 (+USt./+VAT)
Description. This event is an institution, now at its 24th edition and ready to serve as an information platform for traders looking to boost online sales. It's mainly a German-speaking crowd with speakers that represent local companies, with the exception of Amazon's EU HR Director.
Where. Munich, Germany (part of the Internet World Expo)
When. 10-11 Mar., 2020
Ticket. Prices starting at €940/$1,035
Description. Some of Amazon's top sellers will convene here to share insight, learn about the latest solutions, build up networks, and find inspiration. Some 300 exhibitors, 26 speakers, and close to 20,000 visitors will be attending.
Where. Stuttgart, Germany
When. 10-12 Mar., 2020
Ticket. Prices starting at €28/$31
Description. This 3-day trade show is focused on the logistic and warehousing side of business. It brings together innovators and e-tailers, offering not just speeches, but also live demos of loading units, robots, and supply chain solutions.
Where. Prague, Czech Republic
When. 12-13 Mar., 2020
Ticket. Prices starting from €529/$550
Description. This conference and workshop event is dedicated to Amazon FBA sellers, and private labelThis is what you call products manufactu… More sellers in particular. Over 200 Amazon sellers from across the world are expected to attend. Two mastermind sessions with Amazon sellers and experts are also available to VIP guests the day before the conference.
Where. Hannover, Germany
When. 26 Mar., 2020
Ticket. Prices starting at €499/$582
Description. This ecommerce seller meetup focuses on real seller stories, with valuable insights from speakers representing German companies.
Where. Hannover, Germany
When. 8 May, 2020
Ticket. Prices starting at €299/$329
Description. Dedicated to native speakers, the conference is highly rated in Germany. It mainy covers Amazon platform topics, but it also touches on complementary topics, such as taxes and Google Shopping Ads.
Where. Köln (Cologne), Germany
When. 15 May, 2020
Ticket. Prices starting at €82/$90
Description. The event is a day of workshops and knowledge sharing between e-commerce sellers. The speaker roster includes reps from Google, Facebook, Philips, and Plentymarkets.
Where. Tallinn, Estonia
When. 15 May, 2020
Ticket. Prices from €99/$109
Description. This is about all things Amazon. These young and energetic speakers are Amazon sellers themselves or people who offer consulting services to merchants, and the presentations center around private labelThis is what you call products manufactu… More, print-on-demand, listing optimization.
Where. Bucharest, Romania
When. 13-14 June, 2020
Ticket. $297
Description. The 5th annual edition of this buzzing Amazon seller summit is not yet advertised on the official website. However, judging from years past, some of Europe's highest grossing sellers will be attending and/or presenting. Attendees can opt for translations in real time, and they also receive complimentary records of speeches from previous years.
Where. Berlin, Germany
When. 3-4 July, 2020
Ticket. Prices starting at €474/$522
Description. This 2-day retail conference focuses on masterclasses, keynotes, and networking. No fewer than 150 speakers from companies the likes of Puma, Made.com, Instagram, Samsung, AWS and Amazon will share their insights, while 150 exhibitors will showcase their products to some 3,000 attendees.
Where. Vilnius, Lithuania
When. 14-15 Sep., 2020
Ticket. TBA
Description. Dedicated to entry and mid-level sellers, the event claims to be packed with insights and study cases, ideal for those looking to ask Amazon experts some tough questions. Some 100 Amazon sellers are expected to attend. All the presentations are in English and recordings from the 2019 edition are available to buy for $91.28.
This concludes our list of the most important upcoming Amazon seller conferences across continental Europe. If we've left out your favorite seller conference in Europe, please share with fellow readers and Amazon sellers in the comment section below.
Disclaimer. Prices, dates, and locations are subject to change. Dollar amounts are estimates based on exchange rates at the time of writing. We have no affiliation with any of the organizers for the events listed above. Our readers are advised to carry out their own research before paying for tickets or booths at these events.
Subscribe to our blog and make sure you get the latest Amazon news as well as valuable resources.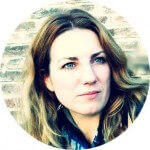 Melanie takes an active interest in all things Amazon. She keeps an eye on the latest developments and keeps Amazon sellers up to speed.