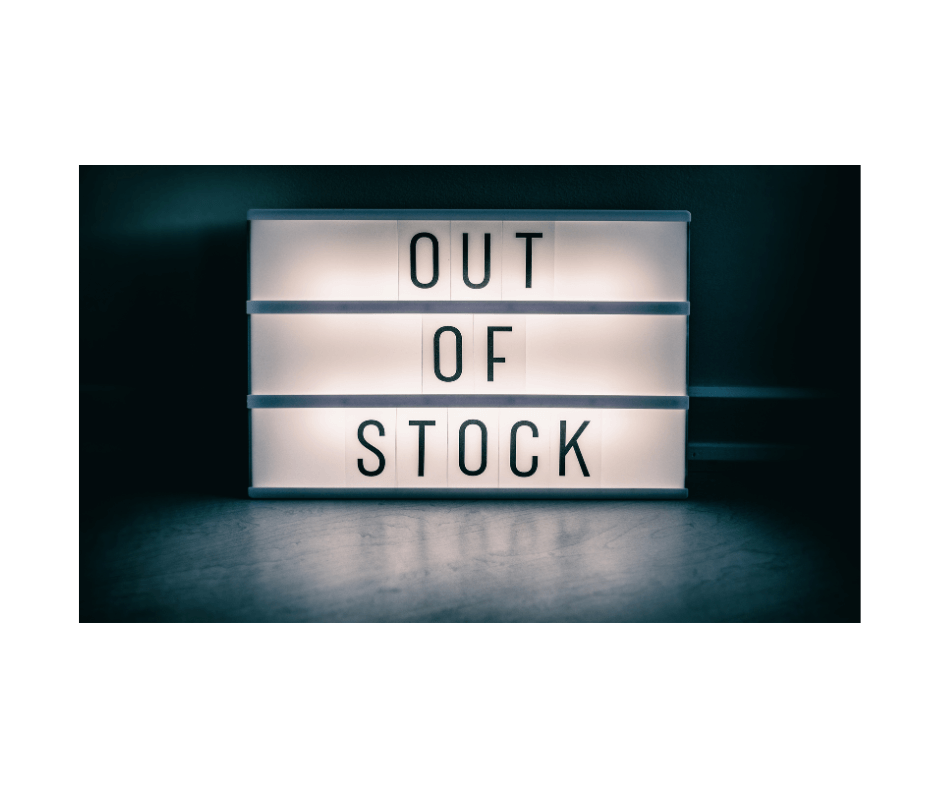 FBA inventory stockouts can happen all the time, but usually when you least expect them. So, what is it that you've overlooked and how can you nip this in the bud?
Keeping up your sales momentum is easier said than done. But getting back in the saddle after a couple of surprise FBA inventory stockouts is even more challenging. Not to mention the hassle of dealing with pallets of unsellable items, shipments that don't make it to FBA, or inventory that just doesn't sell.
So, if it's any consolation, of all the problems you can have selling on Amazon, the occasional stockout is one of the better ones. But only if you tackle it effectively and don't let it escalate. So, let's look at common FBA inventory stockouts, the effect of running out of stock, and ways to fix and prevent this.
3 Types of Inactive-Out of Stock Listings
There are 3 types of Inactive listings you may come across as an Amazon seller. Though they may come about for various reasons, they fall under the same category and Amazon treats them as such. Let's take a closer look:
Closed Listings are MFN offers temporarily suspended by the merchant. They still show up in the inventory until removed or disposed of by Amazon. If you choose to then delete these listings, you'll have 30 days to dispose of them, but the timeframe can be changed.
Blocked Listings are restricted Selling certain product categorie… More or blocked by Amazon. This happens when the items are deemed illegal, unauthorized, or prohibited from sale.
Out-of-Stock Listings happen when Amazon doesn't have the inventory available at its fulfillment centers or it hasn't been processed yet. Once you replenish your inventory and it's available for sale, the listings will be marked as Active again.
10 Negative Effects of Out-Of-Stock FBA Listings
Inactive stock can have a massive impact. It may just have a one-off effect on the buyer's experience. But it could also trigger a domino effect as your business experiences cumulative and sustained damage. Here are some of the negative effects of running out of stock:
Losing business
Obviously, when you run out of stock, you miss out on sales. This makes you lose revenue and sales momentum. It also reduces your working capital and makes your cash flow less predictable, potentially affecting your plans to inject more capital into your business, finance it, or sell your business one day.
Losing customers
Buyers won't stop shopping just because your listing is inactive, even if they are repeat customers who buy several of your items at a time. Every time you run out of stock, you let your buyers shop elsewhere- now and in the future. So, for every transaction lost, you may also lose that customer's lifetime value.
Damaging your reputation
Since Amazon rewards sellers with stellar customer service and performance, you can lose more than customer trust and repeat business. A drop in brand sentiment can cause you to lose your standing and some of your privileges, such as your eligibility for programs like Seller-Fulfilled Prime.
Helping competitors grow
When competitors snatch your customers, they also get your share of clicks and conversions. Since you're not keeping your competitive edge and growing your brand, you're effectively helping competitors grow theirs. This is a bitter pill to swallow, especially if you know your product is better.
Reduced visibility and ranking
Inactive listings aren't displayed on search results pages. This will cause a drop in click-through-rate (CTR), popularity, and sales velocity. Even after you've restocked, Amazon's algorithms may not give your listings a visibility boost for some time. So, you could lose your organic ranking for a long while.
Rise in sales rank
With each day that your item doesn't sell, you'll see a rise in sales rankThe sales rank of products on Amazon ind… More, unless your competitors sell it. By the time you send more stock into FBA warehouses and the item goes back online, buyers may have already moved on to similar products. It will then be even harder to reestablish sales.
Losing the Buy Box
The Buy BoxThis refers to the situation where a sel… More algorithm takes stock levels into account. As your stock levels drop, your offer's chances of winning the Buy Box decline. So, even before you run out of stock completely, you may find that your conversion rate (CR) drops and it takes some time to regain the Buy Box when you restock.
Disrupting your supply chain
It's hard to gauge demand for your products when you don't have the Buy Box or any sales whatsoever. It's twice as hard if you have a seasonal item and happen to run out of stock in peak season. At this stage, any back-and-forth with the supplier about lead times and delays can further damage your chances of replenishing your stock quickly.
Drop in buyer engagement
As your items are no longer available, you won't have product reviews or seller feedbackA performance rating on a scale of 1 to … More for a while. You can approach buyers for their testimonials, if you have sufficient sales and you know which buyers have not yet provided positive reviews. But this calls for specialized software, which doesn't come free.
Losing the listing
It's rare that a listing disappears altogether from Amazon's catalog. But if you're the only seller, it's not a popular product, and you don't relist it for a long time, you may be surprised to see that you need to start your listing again from scratch.
How to Fix Your FBA Inventory Stockouts
If your stock is down to 0 or very low, you should be quick on your feet and try to minimize your loss. Here are a few ways to fix inactive inventory issues:
Find the reason for your FBA inventory stockouts



Go to Seller CentralAmazon Seller Central is a portal or a h… More, look at your listings in Manage Inventory, filter inactive listings, and try to drill down on the cause. Blocked listings usually come with a forewarning via email, performance notification, or VOC dashboard. You may need to raise a ticket or contact seller support for help.

If it's a Closed listing and you want to relist it, make sure 24 hours have passed since you closed it. If it's an Out-of-Stock FBA listing, wait for Amazon to receive and process the shipment at a fulfillment center before you add inventory to that listing.



Pause your ads



If you're running any ads on these listings, stop them immediately, especially if they're PPC campaigns or deals. This will reduce traffic and visibility to your page. But it will also prevent competitors from swooping in and making a sale on your dime.



Increase the item's price

Once you're no longer running any ads, you can try to raise the price. This will discourage buyers and give you some breathing space, without worrying that buyers might run to the competition or your performance might drop. But be sure to adhere to fair pricing and gouging rules.


Close your listing



If your inventory is depleted, you can close your listing temporarily. Simply click on the edit drop-down menu in the Manage Inventory table and select the Close Listing option. Your sales data and statistics won't be affected. The listing won't be deleted. You can also reactivate it at any time.



Adjust safety stock and reorder points

Depending on what caused your stockout, you may need to reassess your safety stock and when you reorder. The standard formula for reorder points shows you when is a good time to place another purchase order with your supplier:

Reorder Point = Lead Time x Avg. Sales/Day + Safety Stock



Let's say it takes a supplier 10 days to deliver the 5 units you sell daily, and you want 25 extra units as backup. You would normally reorder when the quantity you have on hand drops to 75 units. But if you expect a rise in demand or higher damage rates (e.g., shipping to warehouses abroad), add a few more units as Safety Stock.



Optimize your inventory

It's important to forecast demand and optimize your inventory levels round the clock. Not just for FBA, but across channels. Inventory management software can analyze sales, spot changes in demand, and forecast optimal inventory levels. They can do this while taking into account any supply or stocking issues.


Allocate more funds

Set aside funds for when you go up in search rankings organically or from paid ads and there's a rise in demand across e-commerce websites. Also, if you expect an increase in sales, be sure to allocate funds for a rise in damages, returns, and refunds.
How to Prevent Running Out of Stock
They say prevention is better than cure. If you've had any FBA inventory stockouts and inactive listings, you probably agree. Here are a few ways for you to ensure that you don't go through that kind of ordeal again:
Get to know your Inventory Management tools
Seller CentralAmazon Seller Central is a portal or a h… More has a built-in inventory management tool. It comes with useful inventory reports like the Inventory Ledger, which shows inventory movements to and from FBA. They can all help forecast, coordinate, and manage inventory more efficiently.
Embrace FBA Analytics
Also in Seller CentralAmazon Seller Central is a portal or a h… More, you'll find the new FBA Dashboard. It features handy little color-coded cards about your inventory and shipments. This offers a glimpse into your FBA performance, your metrics, items worth restocking, and individual SKU sales. Based on inventory levels, lead times, and any safety stock, you can get a pretty good idea when it's time to reorder.


Improve supplier relationships
Your supplier or 3PL provider is the first port of call when things go wrong. To keep the flow of inventory smooth at all times, you need to maintain a good relationship with suppliers, bearing in mind their lead times, production, and shipping time frames.

Make sure you know every supplier's work hours, busiest months, and their maximum capacity. When negotiating payment terms and minimum orders isn't an option, one solution may be for them to store additional units for you as backup.


Manage your sales cycles
Sellers who don't observe changes in their sales cycles can become stuck in a time warp. Understanding market demand helps you anticipate sales levels, plan your purchase orders ahead of time, and avoid stock shortages. Tweaking your prices dynamically in response to a drop in demand or other changes in sales velocity will give you time to restock and refocus.


Set up promotions strategically
You can use sales and promotions to manage inventory levels. Timing these campaigns efficiently means that you don't lose sight of inventory levels and you only run out of stock when planned. As soon as your items are back in stock, you can set up new campaigns to boost rankings and get your listings back above the fold.


Set up notifications and reminders
The easiest way to keep track of low inventory levels is to set up real-time reminders for listings that are running out of stock. BuyBoxBuddy keeps track of sales trends and inventory levels and sends personalized stockout notifications in Seller Central through the Emerald program.

FBA inventory stockouts can be harmful on a variety of levels, including sales, visibility, and reputation. But with some planning and the right kind of software, you can make up for any lost sales and rankings. Leverage your FBA analytics and BuyBoxBuddy reminders so that you meet your goals and keep your edge!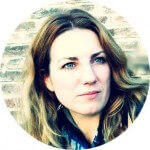 Melanie takes an active interest in all things Amazon. She keeps an eye on the latest developments and keeps Amazon sellers up to speed.