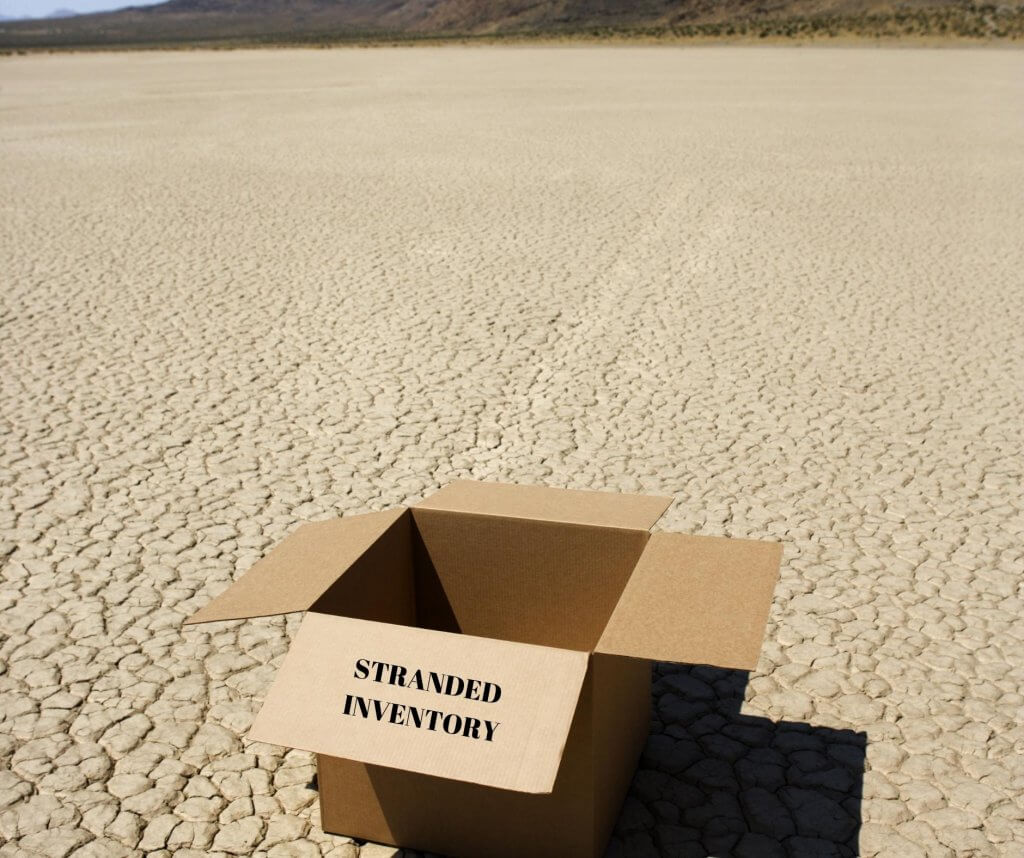 Editor's Note: Originally published on Feb. 12, 2020, last updated on July 28, 2022.
With just a couple of weeks to go before the IPI review in mid-August, what better time to talk about stranded inventory? Amazon FBA sellers put so much work into trying to fix stranded inventory quickly that they often miss the point.
Every now and then, a product ends up in a fulfillment center with no way of leaving. Amazon calls it "stranded inventory".
The phrase brings to mind shipwrecks, castaways on a desert island, and messages in bottles floating aimlessly on the ocean, with no chance of reaching civilization.
Luckily, reality is not nearly as bleak. For Amazon FBA sellers, stranded inventory has nothing to do with desert islands and everything to do with listings.
To show you what we mean, let's talk about how inventory ends up being stranded in the first place, and what you can do to fix stranded inventory.
Unfulfillable vs. Stranded Inventory
There's some confusion among Amazon FBA sellers as to what constitutes unfulfillable inventory and what Amazon means by "stranded" inventory.
The major difference between the two is the status of the listing. Here's how to tell them apart.
It's called unfulfillable inventory because – even though the offer is active – the product can't be shipped (as it is).
Inventory usually becomes unfulfillable because it is damaged, misplaced, or some components are lost in storage or in transit.
But you can also have unfulfillable inventory due to listing errors, poor labeling, or shipment discrepancies.
Either way, you are billed after each mid-month inventory cleanup, until you fix the problem. If you're new to Amazon, watch the video below to see why these tiny issues are so costly.
Stranded inventory is the opposite. The units are stored at the fulfillment center, but the listing is missing, incomplete, or inactive.
And even though the product can't be sold, Amazon continues to store it and charge you for the service.
Depending on the situation, you can end up paying hefty Amazon fees until the issue with your unfulfillable or stranded inventory is fixed.
Some of the charges your inventory can rack up are: Monthly Storage Fees, Long-Term Storage Fees, and/or Overage Fees.
Common Reasons for Stranded Inventory
There are several well-known situations that can render Amazon unable to sell your product. The first is a pricing error.
This happens when sellers tweak their prices manually or automatically without checking MAPs and minimum prices. For instance, the listing price falls below the floor price.
Sometimes, listings aren't created before items are shipped to a fulfillment center.
Sometimes, they're deleted by mistake or hacked by competitors. Other times, a brand owner places restrictions on certain products. And if those products are already in an FBA warehouse, they become stranded.
Another common reason for stranded inventory is a suppressed or suspended listing.
It can take some time for a seller to fix the issue, so that Amazon can reinstate the listing. But even then, the offers are not reactivated by default.
So, every seller with that particular product needs to relist their units.
How to Fix Stranded Inventory on Amazon
Amazon Seller Central features a Stranded inventory report. To access individual listings, go to Seller CentralAmazon Seller Central is a portal or a h… More > Inventory > Manage Inventory > Fix Stranded Inventory. On this page, you'll see a table that allows you to easily edit listings or remove your products. Your options are displayed on the last column.
| Pro Tip: Bookmark your Fix Stranded Inventory URL and check the page every week |
To remove your stranded inventory, you need to use the Create Removal Order option from the drop-down menu in the Action field, as explained here.
Whether you choose to have the product returned to you or disposed of, you must pay your removal order fees and wait for the table to refresh.
You may sometimes see an option to Change to Fulfilled by Amazon. If your inventory is already at the fulfillment center but it registers as MFN, it's probably due to an issue with the inventory feed you sent Amazon when you created a shipment.
Choose this option to revert to FBA fulfillment.
To relist your stranded inventory, you should first try to determine what caused Amazon to deactivate your offer.
But since it's not always a clear-cut case, you could take a page from other Amazon FBA sellers' experience. Go through the 5 points on this to-do list one-by-one:
Change the Price with Fix Stranded Inventory and set Price Alerts (as shown in the video below).
Check your inventory file and edit Quantity, ConditionProducts can only be listed on Amazon if… More Notes, etc.
Upload the listing again with the Inventory Loader (Inventory > Add Products via Upload).
Delete the listing altogether and build it again from scratch.
Bring your case to Seller Support, who can do it for you in a matter of days.
How to Relist Stranded Inventory Automatically
Relisting your stranded inventory doesn't need to be complicated. Nowadays, Amazon FBA sellers can use the new "Edit automatic-action settings" option at the top right hand corner of the Fix Stranded Inventory page.
Here's what this new tool, featured on this Youtube channel, can do:
It lets you instruct Amazon to relist your product automatically. If the listing is closed, the item is discontinued, or there's a listing error, you can choose to automatically relist 1-30 days after the issue is fixed.
It lets you automatically correct fulfillment classification. This feature lets Amazon relist an item classed as MFN and revert to FBA. The change can take effect in 1-30 days, depending on your settings.
Unfortunately, there's no feature in Seller CentralAmazon Seller Central is a portal or a h… More that allows you to remove stranded inventory automatically.
Not unless it's subject to long-term storage fees, that is. To set your Amazon account so that old inventory is automatically returned or disposed of, read the help page titled Remove Inventory Automatically.
Using SellerEngine Plus to Fix Stranded Inventory
For Amazon FBA sellers with large inventories, we recommend SellerEngine Plus to manage shipments to fulfillment centers.
It helps packers coordinate shipments, sort products, optimize packaging, streamline labeling, and dispatch to the right fulfillment center – often a problem with stranded inventory.
Of course, people who use SellerEngine Plus also come across issues. But these tend to be related to human error, rather than Amazon listing issues.
Our clients cite 5 main reasons for unfulfillable or stranded inventory:
• Forgetting to upload or update their listings before dispatch.
• Uploading an inventory file with missing information (e.g. listing price).
• Setting a price that's much too high or much too low for their product.
• Placing items in the wrong box.
• Quantity discrepancies and missing items.
SellerEngine Plus makes fixing these issues easy.
So, before you check the processing report in Seller Central under Inventory > Add Products via Upload, take a moment to check your inventory in SE+.
Here are 3 simple solutions to the most common issues:
If a listing has been created successfully with SellerEngine Plus, but isn't active, the issue may lie with the price. Check your inventory in SE+ and focus on the price. Is it a reasonable price? Does the format match your field? Take extra care with dots, commas, spaces, and zeros.
If an FBA listing is missing or incomplete, it means the products were shipped to Amazon, but the listing never went live. All it takes to prevent this is to make sure that, once a shipment is set to 'Shipped' status, you remember to upload them from SellerEngine Plus onto Amazon.
If you uploaded your listings when you shipped your items but something went wrong, create a listing in SellerEngine Plus from scratch. Open the shipment that contains the item or find it with the Shipments of SKU field. Then select all the items in it and click Upload > Add new items'.

There you have it; a few simple ways to fix stranded inventory and unfulfillable inventory issues quickly, before those storage snowball out of control.
For more tips and tricks for Amazon FBA sellers, please follow our blog. And while you're here, why not give SE+ a try for free today?
Don't miss the chance to get fresh Amazon News and Amazon expert insight articles right when we post them directly in your inbox.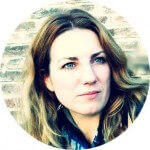 Melanie takes an active interest in all things Amazon. She keeps an eye on the latest developments and keeps Amazon sellers up to speed.