Editor's Note: Originally published on Sep. 7, 2020, updated on Sep. 7, 2023.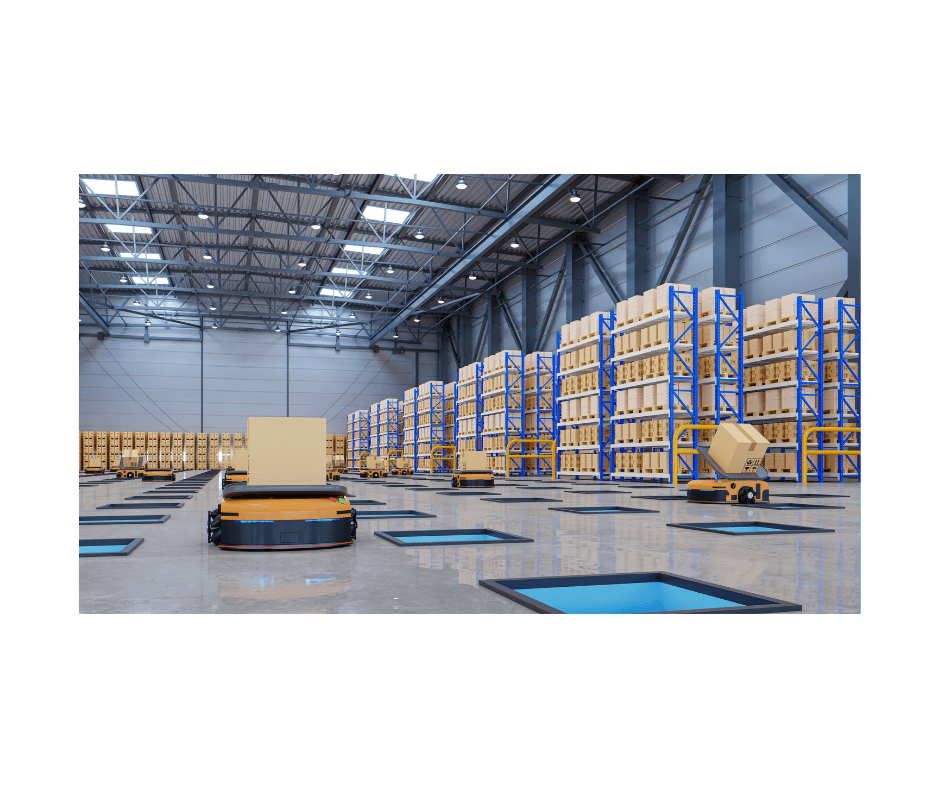 If you're thinking about switching to FBA, time is running out to get those shipments in before the Black Friday cut-off. So, are you still asking yourself "is FBA worth it?". The answer isn't straightforward. Let's weigh the pros and cons of FBA and see what's what.
As always, the deadline for shipping Black Friday inventory to Amazon's fulfillment centers is the end of October. But is FBA worth it anymore? If, like so many other FBA sellers, you're prepared to have your profits tied up in FBA shipments, here are a few things to bear in mind.
The Pros and Cons of FBA
By its very nature, Fulfillment by Amazon is very convenient. It enables FBA sellers to outsource their picking, packing, shipping, and customer service to Amazon, for a fee. In exchange, FBA sellers hand over their inventory and relinquish control over it. But there's much more to it than that.

7 Pros of Amazon FBA
Prime Badge
The coveted 'Fulfilled by Amazon' badge will bring more business your way because Amazon is a brand people trust. And like all other FBA sellers, you'll qualify for Amazon Prime automatically. So, your offers will be more attractive to buyers. But not just any buyers…
Full Prime members, Prime students, Amazon Household members, and people who sign up for the 1-month free trial version buy more and spend more on Amazon than regular folk. Also, the Prime badge gives you the power to compete not just with seasoned sellers, but also with Amazon.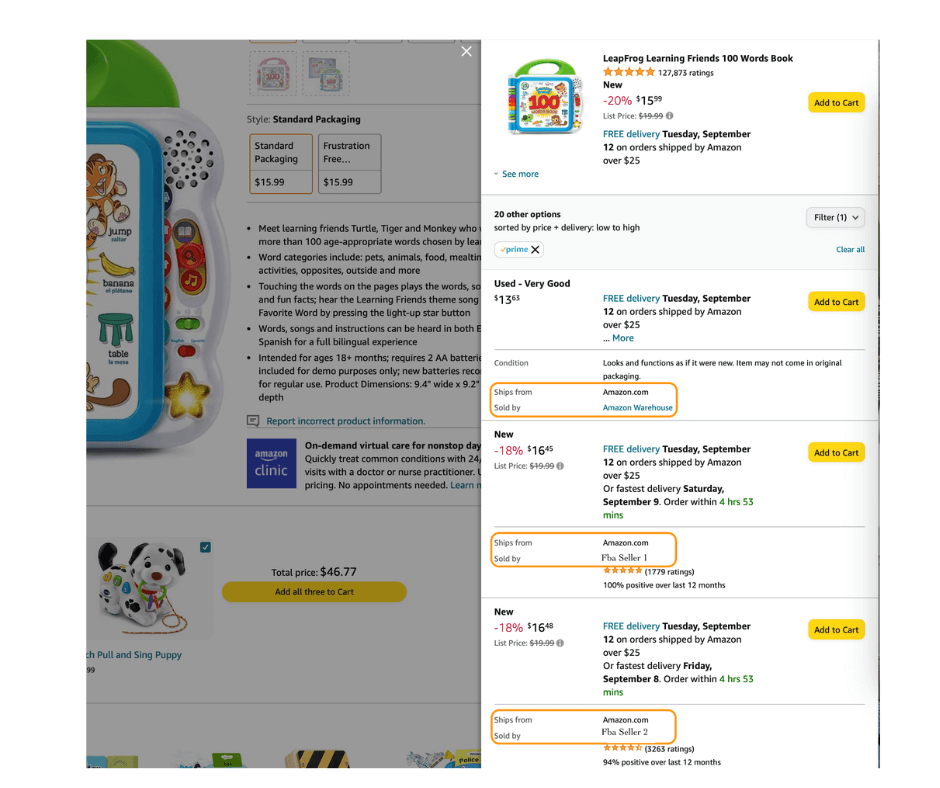 Multi-Channel Fulfillment
FBA sellers have the added advantage of being able to outsource fulfillment to Amazon. MCF works with items sold on Shopify, Magento, or even your own website. And you can enable Amazon to store and ship your inventory from one or several fulfillment centers across the globe.
Multilingual Customer Service
International sellers and those who don't have the capacity to tend to their buyers can rely on Amazon to take CS off their hands. Amazon's customer obsession translates into 24/7 access to people who speak the local language. That's over phone, email, chat, or social media. Sellers simply can't compete.
Buy BoxThis refers to the situation where a sel… More Priority
Most sales on Amazon go through the Buy Box (the featured offer section), whether the products are new or used. Being featured comes down to price, sales volume, delivery speed, and various other factors, including fulfillment. Other things being equal, FBA offers always come before seller-fulfilled items.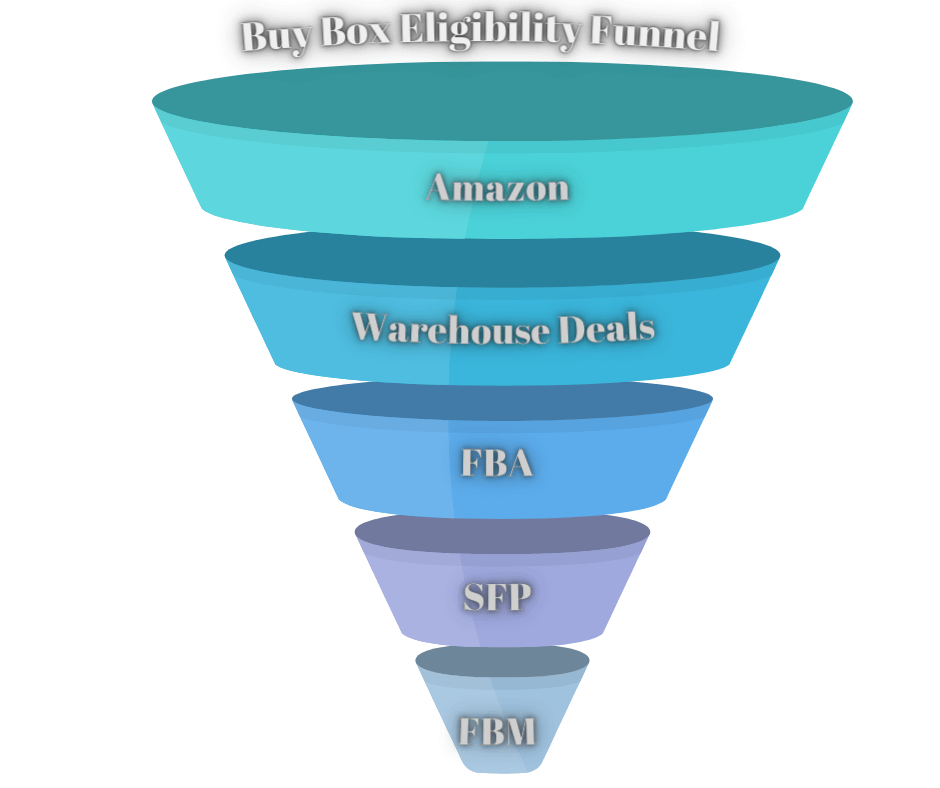 Proximity to Buyers
With around 2,500 facilities around the world, as MWPVL estimates, Amazon's infrastructure is vast. Since transfers are streamlined, orders are shipped from the facility nearest to the recipient, and last-mile deliveries are usually same-day, tracked in real time and with pretty accurate estimates, all this makes for fast deliveries.
Drive to Deliver
Failed deliveries could lower your On-Time Delivery score. But Amazon Logistics will try again 2 more times on consecutive days for US buyers, and even give UK buyers 72 hours to schedule a fourth delivery attempt. Also, with Amazon Hub Locker, UK buyers get 5 delivery attempts and 2 extra days to redirect deliveries.
Range of Delivery Options
When they order FBA items, buyers can also choose a safe place, share an access code, or use one-time password verification. They can let drivers in with an Amazon Key, or send packages to a local Amazon Hub locker, Pick Up Point or Counter. So, Prime members with tight schedules are more likely to buy from FBA sellers than other merchants.
5 Cons of Amazon FBA
So, is FBA worth it? It depends on what you need from Amazon. If you sign up expecting major perks like unlimited storage and hassle-free returns, you may find several months down the line that these same perks sometimes turn into deal-breakers for FBA sellers.
Storage Snags
MWPVL estimates that Amazon has around 600 million sq.ft. of space. But it's never enough. So, it keeps coming up with stocking restrictions for sellers. Having replaced ASIN-level limits in 2021, current Amazon FBA restock limits mean that new sellers can send up to 1,000 units of each storage type.
Return Trouble
Between automatic authorisations and 'no-questions-asked' refunds for buyers with a clean record, Amazon can end up granting returns when it shouldn't. And it's not unheard of for FBA sellers to be saddled with fake or damaged returns. That's because fraudsters can bypass Amazon's inventory checks.
Brand Bother
When you hand fulfillment over to FBA, your products ship in boxes with Amazon's logo. You can't insert any packing slips. And unless you're the brand owner, a glimpse at your Amazon store name during checkout is probably the only contact the buyer has with your business. Brand awareness and FBA don't click.
Prep Problems
Amazon's planned and unplanned prep services will cost you time and money. So, when you prepare your products for FBA shipping, you first need to know the fulfillment center each unit is going to, and the box. Then, you need to apply labeling, wrapping, packing, overboxing, and taping rules with caution.
Also, Amazon's Problem Solvers don't always get it right. They can saddle you with stranded or unsellable inventory. This can lower your IPI score, change storage limits, and raise your overage costs. SellerEngine Plus can help with the prep.
Covert Costs
FBA doesn't come cheap. For one thing, FBA fees rise every year, and 2023 was no exception, as seen below So, even though you'll save a pretty penny shipping your units over to Amazon in one fell swoop, you could end up losing money in the long run, if you don't keep a watchful eye on your inventory.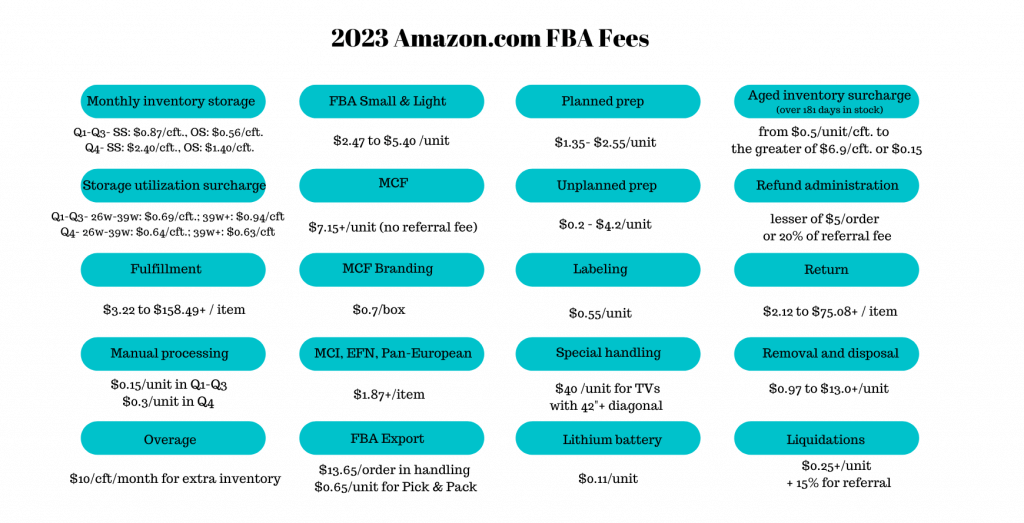 Amazon's Fee Preview report and the Revenue Calculator (shown here) can help you view your up-front fees (fulfillment and monthly storage). But they don't include things like aged inventory surcharge, removal, prepping, manual processing, labeling, repackaging, MCF branding, returns, chargebacks, refunds, or overage fees.
But if profit is the be-all and end-all, then you'll also want to factor in other aspects, such as the item's weight, size, source, and venue. Sellery's shipping cost estimate takes all that into account and updates the data in the backend, giving you a more realistic profit estimate for both FBA and FBM items.
Clearly, the benefits of FBA outweigh the risks, as long as you manage your inventory effectively. But if you'd like to try fulfilling some of your orders yourself, just follow the steps in our How to Switch from FBA to FBM post, and then create a removal order for any units still stored by Amazon.
Having scoured through our brief list of the major pros and cons of FBA, you might still be asking yourself 'is FBA worth it, though?' If that is the case, then you're bound to find a lot more on this topic when you browse our blog and sign up to the newsletter.
Don't miss the chance to get fresh Amazon News and Amazon expert insight articles right when we post them directly in your inbox.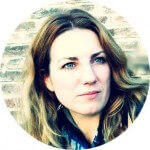 Melanie takes an active interest in all things Amazon. She keeps an eye on the latest developments and keeps Amazon sellers up to speed.