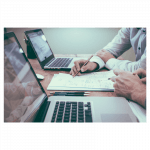 Spring Break is nearly over for some, and just beginning for others. But if you're stuck on the tarmac, waiting for your Spring Break flight, here's some Prime Day Prep you can do while you wait to take off.
There's no event quite like Prime Week, and that includes Amazon UK's Early Easter Sale. If it's the first time you've heard of it, don't worry – you're not alone. It went virtually unnoticed in the media.
Here, in the USA, we're more concerned with the Amazon.com Easter Shop. Some of the featured items don't seem to be in stock for delivery by Easter. But let's bear in mind that this is all still new, and there are bound to be some teething troubles. So, let's forget about Easter and focus on Prime Day.
Because it usually falls on the second Tuesday in July, this year's Amazon Prime Day event will most likely start on July 10 2018, or a few hours prior. How long will it last? In 2017, the event ran for 30 hours, and there's every reason to believe this year's event will match or top it.
Why Plan for Amazon Prime Day?
Because it's worth it. If you haven't jumped on the bandwagon yet, here are a few reasons to reconsider:
By all accounts, most Amazon buyers are Prime members. Why? Last-minute membership discounts, 30-day free Prime trial offers, and 13 venues. We're probably looking at 100 million of them this year, if our

Amazon Prime membership graph

is anything to go by. That's about $3 billion worth of business, at this rate.

Prime Day satisfies people's craving for a little bargain hunting over the summer. It's smack-dab in the middle of summer break, the wedding season, and the music festival season. It's also right at the start of the back-to-school season.

Last-minute Christmas shopping and panic buying due to severe weather warnings – two very different spending patterns that retailers thrive on. People are wising up to this, and they're starting to look for alternatives. Some look into financing options for their Christmas shopping. Others do their shopping early, and some as early as spring; so, July 10 isn't too out-there.

Most retailers will have end-of-summer sales. So, some people know ahead of time when and what discounts to expect from their favorite local or online shops. Amazon times the sale season earlier and beats them to it. Look at last year's Prime Day sales: a 60% uptick on 2016, according to

Statista

. That's a shift of nearly $1.5 billion from other retailers to Amazon.
Amazon Prime Day Early Prep Tips
You've heard it all before: get your affairs in order and then set out your strategy. We've gone through all this too, so it's worth taking a look at our Prime Day checklist and our takeaways from Amazon Prime Day 2017.
These 10 bullet points say it all. You can't claim to be ready for Amazon Prime Day 2018 unless you:
stock up on supplementary and complimentary items (accessories, add-ons, packing inserts, business cards, freebies, etc.);

carry a few popular last-minute holiday supplies and outdoor products to draw attention to your business;

create more campaigns to increase visibility, with more productive keywords and more bids, tweaking your budget to test the effects;

get comfortable with social media, embrace the #AmazonPrimeDay hashtag, and time it right;

purge your inventory to free up storage space and dispose of problematic or slow moving items;

optimize your listings to maximize views and reach more prospective buyers;

check product reviews and feedback, and don't waste any time trying to improve your rating;

review your Amazon business reports to set up your pricing strategy and build up traffic;

make sure that your prices are responsive, flexible, and applied instantly, in real-time, in any scenario;

brush up on your repricing techniques and decide which overall approach to use on the big day.
But, most importantly, make sure you don't run out of stock. Start looking for inventory right now, and make the most of the months ahead by testing various products and prices. Practice makes perfect, and that's the only way you can hope to improve your rating, your service, and your offers.
Not sure where to start? Here are a few ideas for products to sell on Amazon in between sales seasons:
The key takeaway is this: the early bird catches the worm. We hope you'll take our advice, and you'll get a head start on Prime Day. If you need help getting started, we recommend a free trial of our real-time repricer, Sellery. It's designed to figure out what your price should be, and to apply it in real time, so that nobody can get the best of you. It does all that for you, so you can focus on everything else.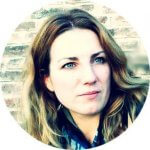 Melanie takes an active interest in all things Amazon. She keeps an eye on the latest developments and keeps Amazon sellers up to speed.