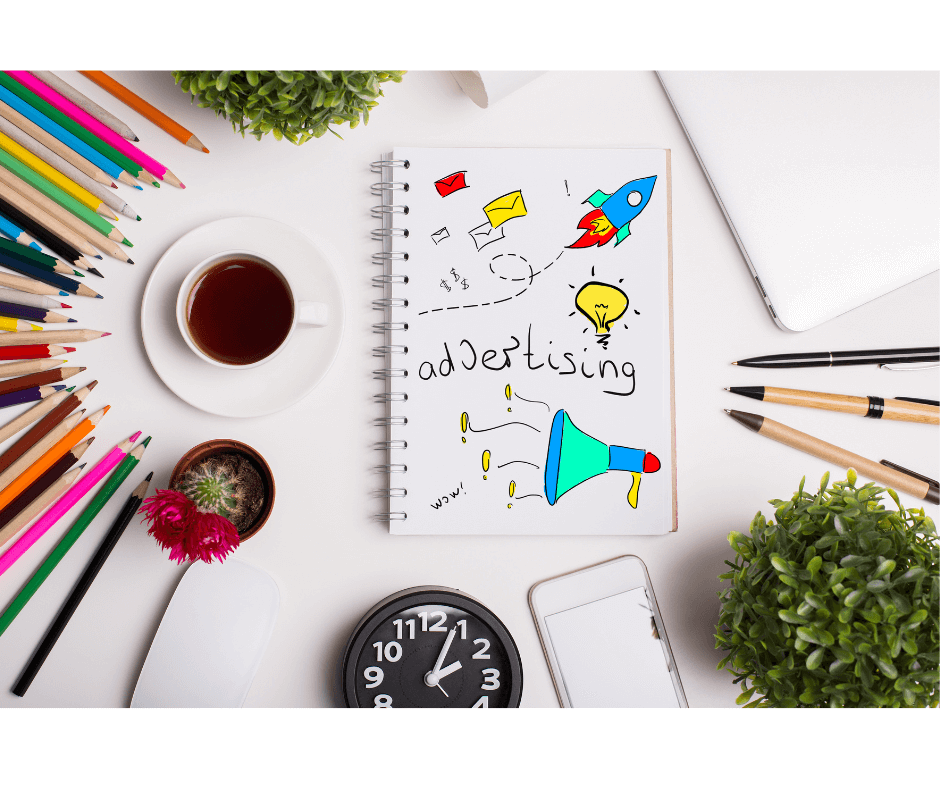 With the sales season comes the temptation to spend more on Amazon ads. But why spend more? Spend smart. Read up on Amazon PPC campaigns and other types of Amazon ads that can help you boost sales and awareness this winter for less.
From the moment you launch an Amazon campaignSellers and vendors have a variety of ad… More, you see those marketing costs build up. But how do you know if your Amazon PPC campaign is worth the trouble? Let's look at the many types of Amazon ads available, their selling points, and how to make the most of them.
Why Advertise on Amazon?
As one of the USA's leading advertisers, Amazon spent $32.6 billion on marketing in 2021, Statista claims. That's a 48% increase on the previous year. Clearly, advertisingAdvertising is a means of communication … More is increasingly important to Amazon.
But it's also important to sellers, who invested $31.1 billion last year in Amazon ads, based on a Business of Apps report. Why would sellers spend on Amazon ads, when the platform already invests so much on TV ads and SEO campaigns?
We can think of at least 7 reasons to spend on Amazon ads:
Cut-throat competition. Marketplace Pulse claims there are nearly 10 million seller accounts worldwide that belong to 6.2 million sellers. Of these, about 2 million are third-party sellers. Roughly 1-1.5 million sellers are active, and they operate mostly on the US venue.
Vast variety. On Amazon, shoppers can choose between 353 million products, according to Retail Touchpoints. At least 12 million of these are sold directly by the platform.
Tremendous traffic. Based on SimilarWeb results, Amazon USA gets around 2.5 billion monthly visits, mainly as direct traffic. None of its competitors even come close. Also, about 26% of visitors come from online searches and only 10% from referrals and socials combined.
Excellent engagement. On Amazon, people spend about 7 minutes browsing 9 pages, as SimilarWeb shows. With an epic bounce rate of 34.3% last month, it's obvious that Amazon enjoys a deep and consistent level of engagement with its customers.
Profitable partnership. Amazon has been bringing buyers and sellers together for 28 years, with increasingly profitable results. It reported a net sales revenue of nearly $470 billion in 2021, claims Statista. Of these, BusinessofApps attributes $103.3 billion to third-party retail.
Massive market share. For every $5 spent online, $2 go to Amazon. In other words, 40% of ecommerce sales in the USA come from Amazon. The next 14 biggest competitors put together only make up half of that share.
Who Can Advertise on Amazon?
Anyone can advertise on Amazon, including brand owners, third-party sellers, and companies that don't even sell products on Amazon. Half of registered brands spend over $40,000 per month advertising here, Marketing Dive claims. Also, merchants are shifting more and more of their marketing budgets from Google to Amazon.
You don't need to be a marketing specialist to advertise on Amazon. But before we move on, let's first clarify some important marketing jargon. Here are 10 essential terms for sellers looking to advertise on Amazon:
Clicks. A count of all the clicks on your ad.
Impressions. A tally of all the times your ad is shown on a page the shopper opened.
Click-Through-Rate (CTR). Clicks from search result display.
Conversion Rate (CR). The proportion of checkouts that end in a purchase.
Organic Sales. Sales generated by matching the buyer's needs without using ads.
Internal Sales. Sales from recommendations (i.e. editor's pick, 'bought together', 'others like')
Off-Site Sales. Sales from blogs, social media ads, webshops, etc.
Attributed Sales. Product sales generated within a week of clicks.
AdvertisingAdvertising is a means of communication … More Cost of Sales (ACoS). Total ad spend as a percentage of attributed sales.
Return on Ad Spend (RoAS). Revenue from ads for every $1 spent, including affiliate commissions, salaries, Amazon fees, etc.)
| Note: You may see some discrepancies in your metrics because it takes Amazon up to 2 days to register sales and up to 3 days to disqualify clicks that are not valid (e.g. made by mistake, generated by bots). |
How to Advertise on Amazon
There are many ways to get your listings noticed, but the most effective are Amazon SEO and Amazon advertising. The first involves tweaking keywords so that you rank higher on search engine results pages and boost your visibility organically. The latter involves creating marketing campaigns and paying for Amazon ads.
As mentioned above, there are several ways to advertise on Amazon. That's CPC, CPM, and more recently, vCPM. There are also several types of targeting: keyword, product, and interest. Let's briefly go through advertisingAdvertising is a means of communication … More on Amazon and what it entails.
    1.  Cost per Click (CPC).
Merchants can set up their Amazon ads on a pay-per-click basis, which is why they are also called PPC ads. Sellers who deploy them pay Amazon a set amount whenever shoppers click on their ad. These are campaigns delivered through the Amazon Advertising Console, formerly Amazon Marketing Services (AMS). The list of Amazon Advertising options includes:
Product Display Ads. These are only available to vendors, and they may appear under the Buy BoxThis refers to the situation where a sel… More, under bullet points, on customer reviewReview and feedback are sometimes used i… More pages, or even on the offers page. It works in two ways: interest targeting or product targeting.
The first option gauges customer behavior to draw shoppers, while the latter looks for competitor or complementary products and places the ad so it's the last thing shoppers see before adding a product to the cart.
Sponsored Display Ads. This is a self-service solution for brand owners to display ads on and off Amazon. The ads are displayed on the homepage, search results page, and on the product detail page (under Buy Box and bullet points).
They're great for targeting specific brands, ratings, and prices, similar categories and products (i.e. product targeting). But they can also be used to reach shoppers who are already interested in your types of products (interest targeting).
Whether these ads run is down to bidding. The highest bidder wins. But they don't pay the winning bid (i.e., the maximum they were willing to pay). They pay only $0.01 more than the second bid in line. There is no minimum ad spend and brands can set their own daily budget.
Sponsored ProductsPay-Per-Click (PPC) ad platform for Amaz… More. These are ads that boost sales for specific ASINs based on keywords. Similar to Google Adwords, they help promote an item on search results and product detail pages with keyword targeting.
As the most popular Amazon ads, they're available to all eligible Pro sellers and products, without registering a brand. If eligible, sellers can set up a daily budget of at least $1. If the bid is high enough, the ads will be shown to shoppers, who can then click on them and trigger a charge. Amazon will then charge sellers at the end of the month.
Sponsored Brands Pay-Per-Click (PPC) ad platform f… More (fmly. Headline Search Ads or HSA). Eligible registered brands can deploy these banners to boost brand awareness. They can promote logos, custom headlines, and up to 3 items above Amazon search results, on the left hand side, or at the bottom of the search page.
Shoppers' clicks will send them to the Stores page- a free multi-page storefront A storefront is the page Amazon u… More with a custom URL- or a custom landing page, while video ads send them to the product detail page. Brand owners can make use of automated bidding tools, available as standard, or customized bidding. They also benefit from New-to-Brand metrics.
As above, these campaigns come with a minimum daily budget of $1. However, there's also a minimum lifetime budget of $100 to factor in as well. As soon as the budget is depleted, the ads stop running. Note that new users must start off with Sponsored ProductsPay-Per-Click (PPC) ad platform for Amaz… More and then sign up for Sponsored Brands.
    2.  Cost per Mille (CPM).
The cost of these campaigns is based on the number of impressions or view-throughs. Every 1,000 impressions will be charged, hence the "Mille" in the name. They are set up via the Demand-Side Platform (DSP), previously known as the Amazon AdvertisingAdvertising is a means of communication … More Platform (AAP).
Amazon DSP users tend to be large brands. They can deploy these ads on 17 Amazon marketplaces, whether they sell on Amazon or not. The result is that they can buy and sell advertising real estate on Amazon automatically. They do so using the Enterprise Self Service option or the Amazon Managed Service option.
DSP ads come in 3 flavors: display, audio, and video. The minimum ad spend for the self-service option is around $35,000, though it depends on the venue. The managed option comes with a minimum spend of around $50,000.
    3.  Viewable Cost per Mille (vCPM).
This type of metric tells you how many times your ad is actually seen by the shopper, not just scrolled over. Amazon will estimate ad views and charge for eligible Sponsored Display Ads using this metric. Amazon can also now calculate 'Viewable Attribution' based on an estimate of attribution from clicks and views. This is then used to optimize metrics like RoAS. More on vCPM billing here.
As seen above, brand owners can run many different types of Amazon ads at a time. As for sellers without a registered brand, there's really only one option when it comes to advertisingAdvertising is a means of communication … More on Amazon: Sponsored ProductsPay-Per-Click (PPC) ad platform for Amaz… More. That's why it's important to make the most of every Amazon ad.
If you're not entirely happy with your campaign metrics, make sure you get your money's worth with the SellerApp PPC audit tool. A trusted solution to sellers' advertising troubles, the service starts with a free PPC audit and suggestions for managing and scaling up your Amazon ads.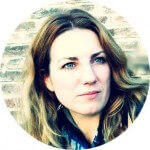 Melanie takes an active interest in all things Amazon. She keeps an eye on the latest developments and keeps Amazon sellers up to speed.