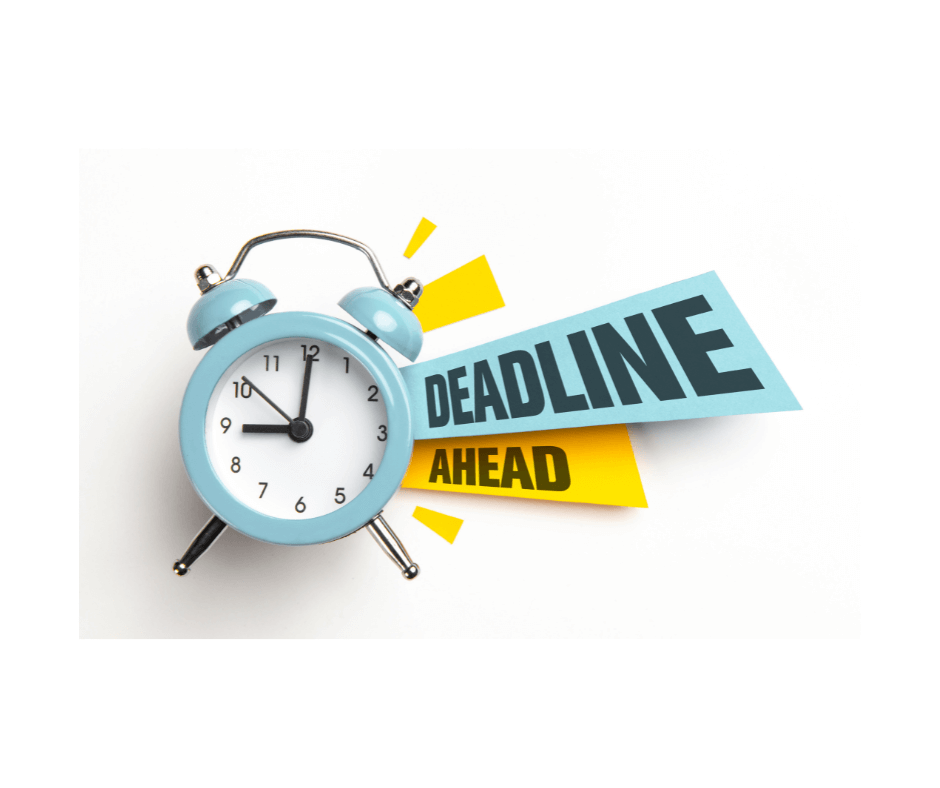 Are you scraping the barrel for tips to sell more this Prime DayPrime Day was initially a one-day sales … More? Lend us a minute, and we'll share 10 tips for Prime Day 2023. That's right; 10 nuggets of wisdom all Amazon sellers should follow for smooth and profitable sales on what could be the biggest sales event in history.
Since 2015, Amazon has been celebrating its birthday in mid-July with a Prime Day event. The only exception was the pandemic, when the festivities were biannual. This year, Amazon's turning 28. So, the official History of Prime Day page is about to feature Prime DayPrime Day was initially a one-day sales … More 2023 too.
Why Amazon Prime Day 2023 Matters
For Amazon, Prime Day is a recruitment event. It's the most effective advertisement for Prime membership. In the days leading up to it, more people sign up for Amazon Prime than at any time of year, so that they can access Lightning Deals and other offers exclusive to members.
Just look at the numbers; in the USA alone, there were 163.5 million Prime members last year, according to Statista. While there are reports of subscription fatigue, it forecasts that there should be over 176 million Prime members on Amazon.com by 2025.
For marketers, Prime Day is a bellwether for sales trends. According to the same source, as of last year, the most likely age group to subscribe to Prime services in the USA is made up of "Bridge millennials". So, subscribers born in the '80s now outnumber the ones born in the '90s.
For sellers, Prime Day is a boon to the bottom line. Prime buyers are likely to spend more and be more satisfied with their orders than non-members, Statista claims. But it's also a challenge. On Amazon.com alone, for every active seller there are about 150 times as many U.S. Prime buyers.
How to Take Part in Prime Day 2023
Prime DayPrime Day was initially a one-day sales … More is a sales bonanza, especially since only vetted sellers and items can take part. If you're a 4-star seller or you've just launched as a Pro seller, you are technically eligible. But bear in mind that Prime Day deals must be for Prime-eligible items only.
The Amazon Prime Day page focuses on FBA sellers. But Seller Fulfilled Prime (SFP) is also an option, if you've joined the waitlist, passed the trial period, and you've been accepted. Review fulfillment requirements in "Amazon FBA 101" to claim the Prime badge but also ship from your own warehouse.
Whether you opt for SFP or FBA, you'll have the same options in terms of deals you can offer on the big day to Prime subscribers. Here are some of the deals you may be able offer on Prime Day 2023:
Lightning Deals last a few hours only. Discounts usually range from 10% to 50% and only items with 3+ rating are eligible. These deals are available to Prime members only, often with attractive financing offers. A progress bar is added to the Buy BoxThis refers to the situation where a sel… More to show the percentage of claimed offers. The submission window for these deals closed on Apr. 23 this year.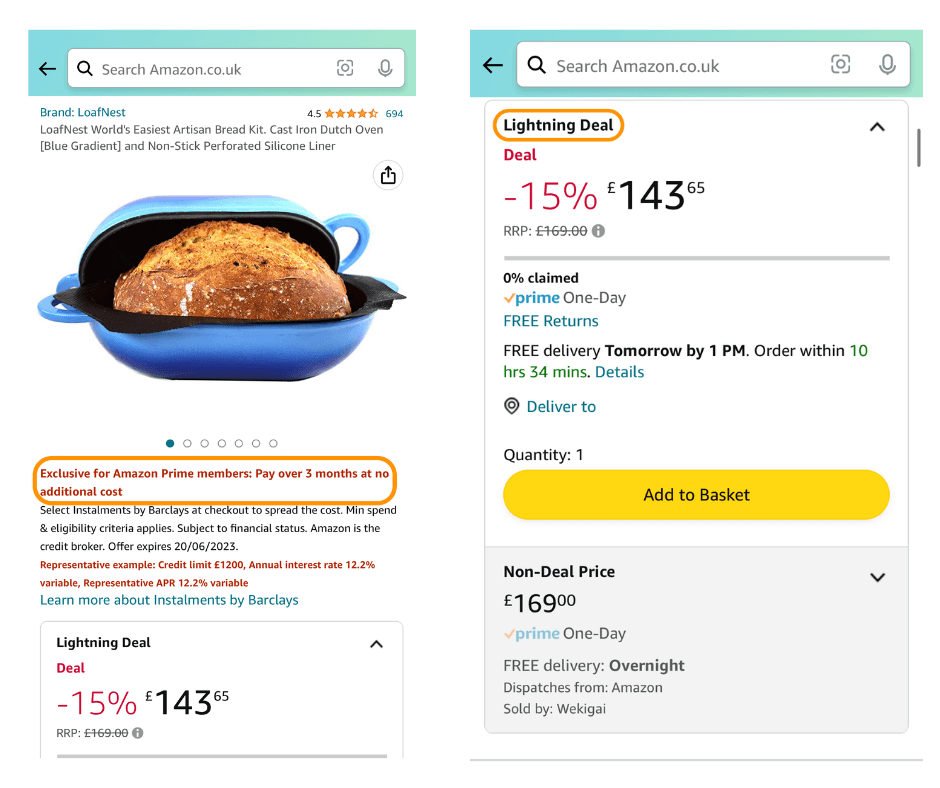 Today's Deals or Spotlight Deals are usually available for one day to all buyers on the Gold Box page. They're basically Lightning Deals for new, 4+ rated items that hit their lowest price of the year. So, they get a free boost from Amazon. Why are they on this list? Prime buyers get a 30-minute head-start via Prime Early Access.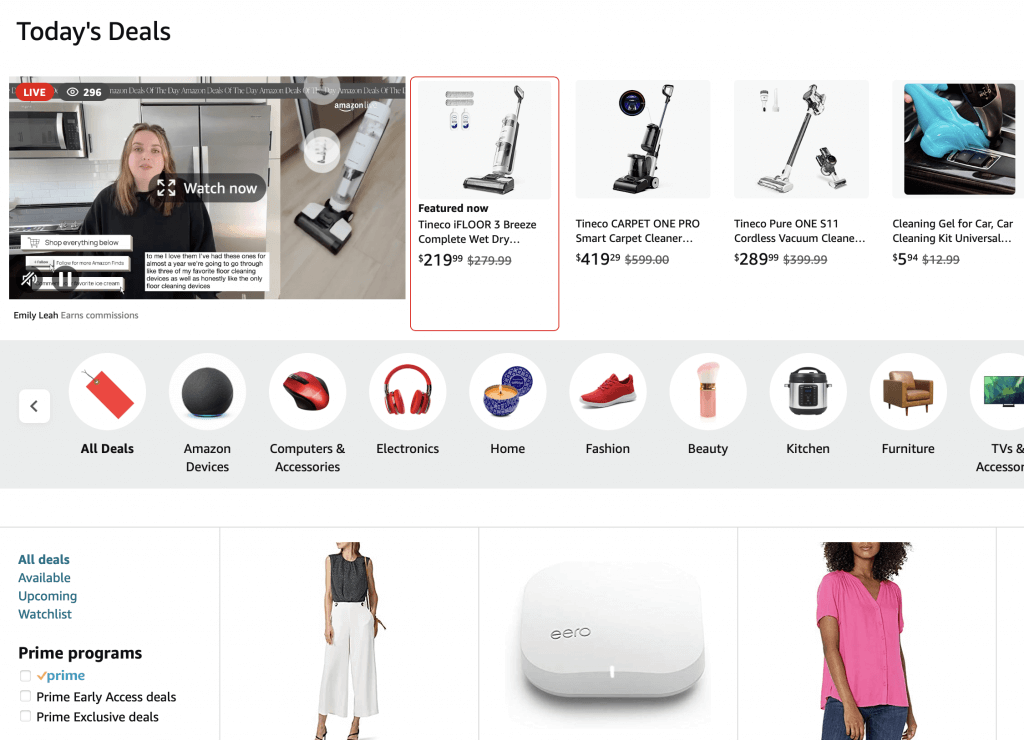 Prime Member Coupons will be available on Prime Day 2023 to members who access the Prime-exclusive coupon page, while non-members can browse the Coupons page for percentage/ value off at the checkout. Offer at least 20% off for New items only and launch the coupons by Prime DayPrime Day was initially a one-day sales … More 2023. There's a $0.6 redemption fee per coupon, but the CTR and CR boost from the Coupon page and the Coupon badge could well be worth it.


Prime Exclusive Discounts (PEDs) are free to sellers and they can be applied as percentage, discount value, or fixed price. They come with the Prime Day Deal badge, which is likely to boost CTR and CR. But they work best with items that already have good traffic, and the discount should be no less than 10%.


Aside from these Prime-exclusive offers, Prime buyers can also access regular offers. So, if you're unable to set up any of the deals above, look at ways to gain an edge over your competitors by using or matching these types of offers:
10 Prime Day 2023 Tips for Amazon Sellers
Now that we've gone through the basic Prime DayPrime Day was initially a one-day sales … More offers available to Amazon sellers who opt for FBA, SFP, or both, let's take a look at a few quick and easy solutions to make the most of the year's busiest sales event.
Register and join the Amazon Ads Summit on June 6-7 to find out about Amazon SEO and advertisingAdvertising is a means of communication … More tactics straight from the horse's mouth.
If you've managed to sign up to Transparency by June 2, as Amazon requested on the Seller Forums, be sure to check that all code labels are applied correctly to avoid suspension.
Take advantage of the new cap on Vine enrollment and sign up to 200 of your ASINs for product reviews from vetted Prime members.
Optimize your listings for Prime deals and check that your images are the right size and layout for the type of placement and animation you're hoping to secure with a deal by using the guidance on the Display Creatives page.
Consider offering bundles, offering quantity discounts, BOGOF deals, and cross-selling your items with inserts and ads, so that you drive more traffic and maximize sales.
Make full use of ads both on and off Amazon, and especially Sponsored Product ads. Review our Amazon SEO optimization tips for maximum keyword effectiveness.
Showcase your items featured on the Gold Box to your social media followers using the Social Toolkit. Let them know when deals go live on their Amazon apps. Also inform them about watchlists and waitlists, and send out teasers with early access deals and countdowns.
Keep up with Amazon News and let buyers know about upcoming competitions and promotions like last year's Prime Day Small Business Sweepstakes, while also steering them away from scams.
Encourage customer reviews and ratings through follow-up emails, incentives, and exceptional customer service for MFN orders. Respond promptly and professionally to reviews and public questions about your items, showing that you value feedbackA performance rating on a scale of 1 to … More and take suggestions into account.
Price your products more aggressively on Prime Week, using a real-time repricer like Buy Box Buddy. Probably the fastest and friendliest of repricing tools, Buy BoxThis refers to the situation where a sel… More Buddy lets you set up your price limits in seconds. Then leave it running, knowing that you'll always win and own the Buy Box for as long as possible, while never selling at a loss.
As we all know, Prime DayPrime Day was initially a one-day sales … More 2023 is a massive opportunity to boost sales and power up your customer base. All it takes for Amazon sellers to strike it big on the day is a bit of planning and prep work. But the savvy Prime Day selling dynamo shouldn't do without some of the best sourcing, ranking, and repricing tools on the market brought to you by SellerEngine.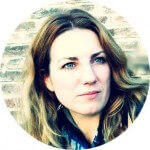 Melanie takes an active interest in all things Amazon. She keeps an eye on the latest developments and keeps Amazon sellers up to speed.