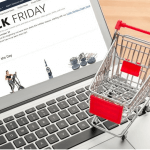 With only weeks to go before Black Friday, we're all eager to make the most of these pivotal moments. But before we send in those last purchase orders, let's take a look at last year's Amazon shopping season. To see if there is anything we can take away from Black Friday 2016.
It's only a matter of weeks before Amazon's Black Friday deals kick off. For most sellers, this brief hiatus before the Amazon shopping season is the calm before the storm.
If you've been keeping your eye on the latest Amazon Press Releases, then you're probably hoping that this year's Black Friday sale will be a 35-day extravaganza, like the year before. Nobody knows yet, but what we do know is that there are some lessons to be learned from 2016.
Last year's Amazon shopping season sales stats say that:
According to

Adobe

, Cyber Monday 2016 was the largest e-commerce event in history;

Black Friday came a close second, and it's also the record holder for mobile revenue;

Internet Retailer estimates that Amazon cashed in almost $5 billion last year between Thanksgiving and Cyber Monday. Accounting for at least 37% of all online sales in the USA in the five day period;

eBay got more social media mentions, but Amazon got more sales;

The most spending over the five days came from customers in California, New York, and Texas.
What this means for Amazon sellers like you:
You need to make sure you have enough stock to last the entire 5-day period;

You must keep a close eye on your prices throughout, using real-time repricers like

Sellery

;

If you're going to channel all your resources into a single online store, your Amazon shop is your best bet;

Rather than target online influencers or first-time buyers, you could focus on having offers that are appealing to repeat customers and to people who prefer to buy on Amazon (due to free delivery, more security, stricter listing guidelines, more variety, etc.);      

Where possible, you could consider changing your transit times, delivery options, and shipping charges for customers from the states that spent the most online last year.
Checking last year's list of the most sought-after products tells us:
The best-selling toy brands in 2016 were Lego, Shopkins, Nerf, Barbie, and Little Live Pets;

The best-selling electronics were the PS4, Xbox, Samsung 4K TVs, iPads, and Amazon Fire;

The most popular products of the entire season were PS4 game consoles, Pokémon Sun & Moon video games, Samsung 4K TVs, and iPad Air 2 tablets;

Mobile devices attracted most of the online traffic, but accounted for just over a third of the sales;

Those looking for tablets were far more willing to buy than prospective smartphone shoppers;

12% of all prospective buys were out-of-stock on Cyber Monday, and 10.5% on Black Friday;

The products most likely to be out of stock were Beats By Dr. Dre, Garmin Vivofit Jr., Nintendo Yo-Kai Watch Bundle for 2DS, Dell Inspiron 15 3000 Series, Hot Wheels Super 6 Lane Raceway, Fisher-Price Thomas & Friends Take-n-Play Thomas' Favorite Friends, and Shopkins Kinstructions Ice Cream Shop;
What this means for Amazon sellers like you:
Thanksgiving is a good time to sell complementary items for big brand toys, such as toy storage boxes, chests, trunks, ottomans, and personalized storage units;

It's also a good time to sell tablet covers, phone pouches, cable storage bags, organizers, and any kind of gadget and accessory imaginable;

You should consider stocking slightly more tablet-related products than phone products;

Try to have a backup plan in case you run out of stock during the weekend.
Last year's advertising stats tell us:
Conversion rates were high: 4.3% for desktops, 3.7% for tablets, 1.9% for smartphones;

Average order Value (AOV) was $139 for iOS and $124 for Android smartphones;

TVs, tablets, toys and pet care products came with the highest discounts (21.5%, 21.3%, 16.2% and 12%, on average);

The top promotion drivers were Search ads (40% of sales) and direct sales (28% of sales).
What this means for Amazon sellers like you:
Checking your best AOVs and margins from last year could point you to the most worthwhile products this Amazon shopping season;

The time to push for real estate on Amazon's website is now, especially since there's bound to be a rise in interest in Amazon Marketing Services after the company's latest appearance at Dmexco.
Previously in this series, we looked at ways to maximize a seller's chances of performing well, selling more, and reaching more customers. We'd like to round off our analysis with a short checklist, due shortly before the sales season starts. So, please follow our blog and keep an eye out for the last post in this series dedicated to Amazon sellers who waste no time in growing their business.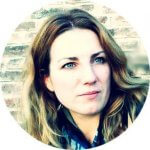 Melanie takes an active interest in all things Amazon. She keeps an eye on the latest developments and keeps Amazon sellers up to speed.