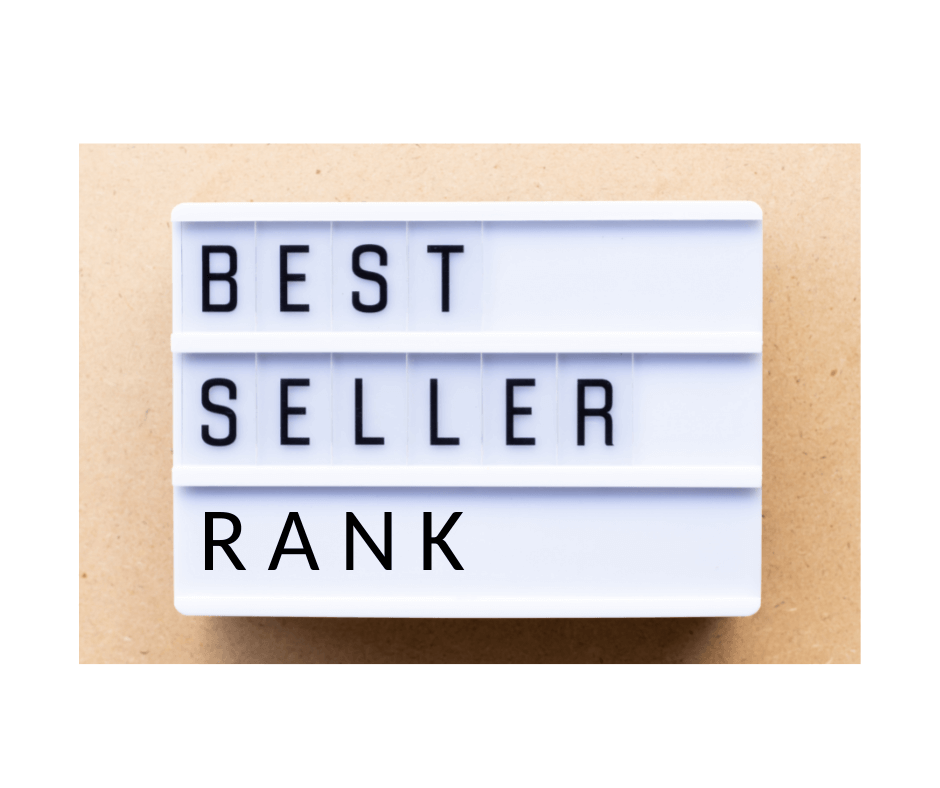 Amazon has ways to sift out unpopular products and make sellers list more of what customers want. The Amazon Best Seller Rank or BSR is perhaps the oldest and most effective tactic. If you're wondering how sales ranks affect you and how you can improve yours, you're already on the right track.
With countless items listed on Amazon at any given time, it's hard for products to catch on. But even if you list something and it takes off, how would you know? The answer is the Amazon Best Seller Rank, otherwise known as BSR, Sales RankThe sales rank of products on Amazon ind… More, or Best Sellers Rank.
What is the Best Seller Rank on Amazon?
On Amazon, the Best Sellers Rank is an indicator given to products that sell. It's available on every venue and to all product categories. To find it, sellers only need to scroll to the information section on an item's product page.
Items with A+ content may not have this information displayed on their product page. But they will probably have a sales rankThe sales rank of products on Amazon ind… More anyway. The only way for sellers to gauge the popularity of such a product is to use software like a repricer or an Amazon Best Seller Rank tool.
What Does Amazon Best Seller Rank Mean?
The Best Seller Rank on Amazon is the only way sellers know what sells and what doesn't once they list an item and, more importantly, prior to listing it. It can help them figure out if a product is worth investing in, and if so, when and where is the best time to list it.
It can also help sellers decide which category or subcategory to list their item in. Some products could easily fit several categories. Understanding the connection between sales rankThe sales rank of products on Amazon ind… More and sales levels for different venues and categories is a basic requirement for maximizing sales.
How is Amazon Best Seller Rank Calculated?
An Amazon Best Seller Rank is a number ranging from 1 to 7 digits. The #1 spot goes to the top seller in its category or sub-category. An item can be the top seller for several subcategories at once. It will also be featured on the Best Sellers page for as long as it holds a top 100 rank.
Amazon keeps its cards close to its chest, so there's no official formula for the Sales RankThe sales rank of products on Amazon ind… More. However, there is anecdotal evidence that suggests these 7 statements about BSR are true:
To determine the Best Seller Rank, Amazon uses the number of orders, not units sold. So, the more single-unit orders you get, the better.
Sales ranks usually update by the hour, but it depends on the category.
The more recent the orders and the more frequent they are, the lower the sales rank.
Orders only count if they are paid for successfully, so canceled orders and declined payments don't affect the Best Sellers Rank.
Pageviews and product searches don't affect the BSR either. All that matters is conversions.
Sales rank is category-based. So, the larger the category, the more hourly sales in that category and the lower the effect of a single sale on the BSR.
Certain sub-categories experience seasonal demand, such as Bikes, Stationery, and Camping & Hiking. These category-wide fluctuations are factored in.
Why Does the Sales Rank Matter?
It all starts with the buyer. If they like your product and place orders, this improves the BSR. Other buyers will see that the sales rankThe sales rank of products on Amazon ind… More is low and trust that there's a good reason for it. They will place more orders and cause the sales rank to drop even more.
So, without a decent sales rank, you probably won't sell. But if you don't sell, you can't improve your sales rank. The only way out of this catch-22 is to price competitively and aggressively promote your product, keeping your ads above the fold so that you maximize brand visibility.
To What Extent Does the Sales Rank Matter?
There are plenty of websites that claim to be able to gauge sales levels based on seller feedbackA performance rating on a scale of 1 to … More, and then link this with sales rankThe sales rank of products on Amazon ind… More. But there are too many gray areas. One category's good sales rank could be terrible for another category, and there's no consistency across marketplaces.
To make matters worse, any one product can experience a variety of sales patterns across the year. Sellers need to be able to spot sales rank fluctuations quickly, or if possible, anticipate them. But how do you predict the unpredictable, especially if you're new to Amazon?
Understanding Sales Rank Fluctuation
There's no such thing as a typical sales rankThe sales rank of products on Amazon ind… More on Amazon. But if you look closely, you can sometimes find a pattern in the way the Amazon Best Seller Rank changes. We don't claim to know all there is to know about it, but there are at least 5 distinctive 'shapes' to BSR fluctuation.
Seasonal demand produces a specific pattern of sales with recurring peaks and troughs. It's easy to spot a seasonal item because demand rises and drops suddenly at the same time every year, and this shows up as a wave pattern on a graph (think ECG).
If your Best Seller Rank tool doesn't go back more than a few months, make sure to check for seasonality on CamelCamelCamel. Then, if you want to invest in a seasonal product, do it well before the boom begins, so you're not stuck with the inventory until the next cycle begins.
When the sales rank is low and your annual sales stay in the double digits, you probably have a 'slow' BSR. This is the type of item that will cause a sharp spike and drop in sales rank with every purchased unit (think lie detector test). Count the spikes to estimate units sold.
These are dependable and usually expensive long-tail SKUs that you want to keep in stock, but only if you can afford to wait until they sell. Bear in mind that staying competitive is key here; losing even 1 weekly sale to a competitor can wipe out your whole profit for this SKU.
This one's the bread and butter of an Amazon businessAmazon Business is Amazon's wholesale … More. It comes with a consistent stream of sales and substantial volume. Not to be confused with the 'slow' model, this one describes fast-selling items. The graph will show small BSR values and a low degree of fluctuation.
At the right price point, winning just a fraction of the Buy BoxThis refers to the situation where a sel… More roster will produce steady profits. This model tends to be more profitable than being the only seller for a product with poor sales rank. Historically, this sales rank pattern tends to stay relatively flat over time.
You may stumble across this type of sales rank when an item is produced, featured, or promoted by an influencer, a best-selling author, or a Nobel prize winner. It starts off relatively slow, it takes off at full tilt as the product goes viral, and it sizzles down just as fast.
It's easy to get caught up riding this tidal wave. But there's no telling when or how the craze will blow over. Unless you already have the item in stock, it's better not to jump on this bandwagon, because you risk hitting the downslide and forking out a hefty discount to get rid of extra stock.
When an item is far from its heyday, it shows. The BSR is in steady decline because demand is low, competition is tight, sellers have more units than they can sell, and margins are small. When it's on 'the slip', the SKU might not even be worth keeping in stock.
But there might still be some life left in it. Think bundles, coupons, ads, influencers, and winter holiday sales. With some time and effort, you can turn 'the slip' into the seasonal, steady, or slow model. Just make sure it still has potential, so you don't just end up throwing more money at it.
Finding Profitable Products with BSR Analysis
Now that you know what to look for in a product's sales rankThe sales rank of products on Amazon ind… More history, you should also consider its accuracy. Artificially low BSRs can trick you into listing items you don't really want. Here are 5 things to keep in mind before you stock up on an item:
Volatility. You might think a low sales rank is a sign that the item has built its popularity over time. It isn't. It could just mean it sold a bunch a minute ago.
Relativity. Recent sales have a massive impact on the BSR. So, sales ranks shoot up with a sale, come back down quickly, but then shrink slower and slower.
Dependency. You may be able to tell if a BSR is accurate by checking product reviews and competitors' inventory levels. If the count is low, you probably have a slow-mover.
Supply. Ordering 2 units from 2 different sellers is better for the BSR than ordering them from a single seller. So, low supply levels can make the item look more popular than it is.
Opportunity. High BSR means you'll only have the chance to sell the item a few times in the year. But that's only if you have the Buy BoxThis refers to the situation where a sel… More and the right price at the right time. If the buyer ends up not ordering the item at all, this can raise the BSR even more.

A lot to think about, isn't it? That's precisely why Amazon Best Seller Rank tools were invented. It's also why Profit Bandit enables you to access sales rank and price history graphs straight from the dashboard thanks to a built-in Keepa integration.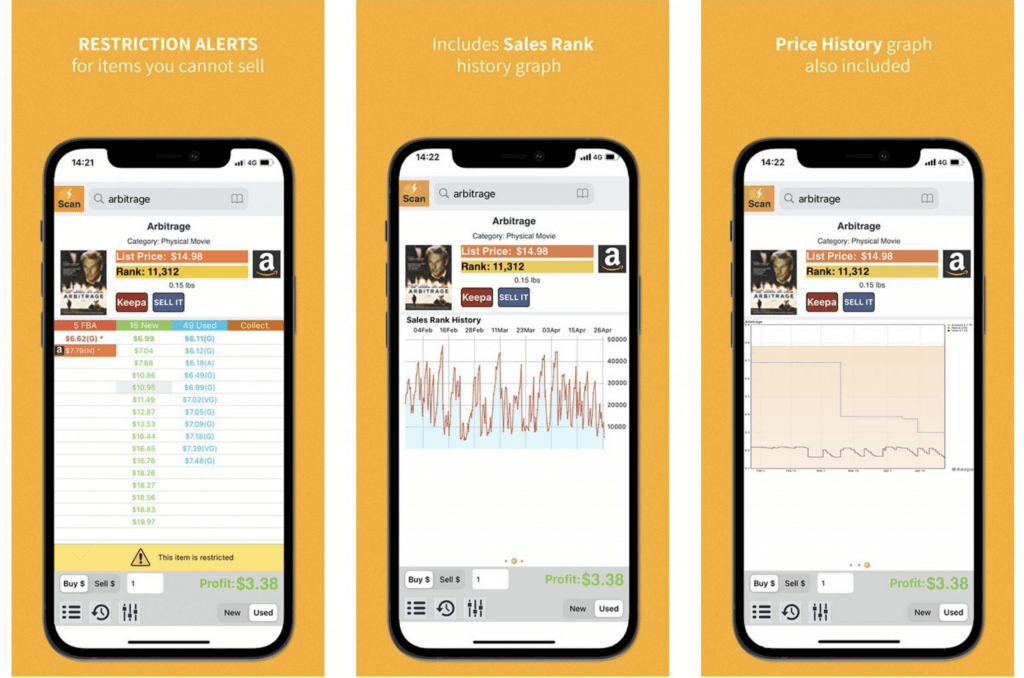 Profit Bandit displays not only the current sales rankThe sales rank of products on Amazon ind… More, but also its evolution over the past 3 months. This can help you understand the type of fluctuations you can expect, gauge sales volumes, budget for your purchase orders, and plan your FBA shipments for free.
As a paying Pro user, you also benefit from an in-built cross-channel research tool and product information sourcing from a variety of websites, including CamelCamelCamel. And best of all, product restriction alerts are available to any user anytime.
So, why not combine BSR and price analysis with an Amazon Best Seller Rank tool like Profit Bandit? It can help take the guesswork out of buying products to sell on Amazon and seize your chance to grow your business.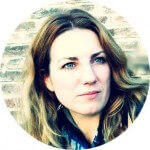 Melanie takes an active interest in all things Amazon. She keeps an eye on the latest developments and keeps Amazon sellers up to speed.