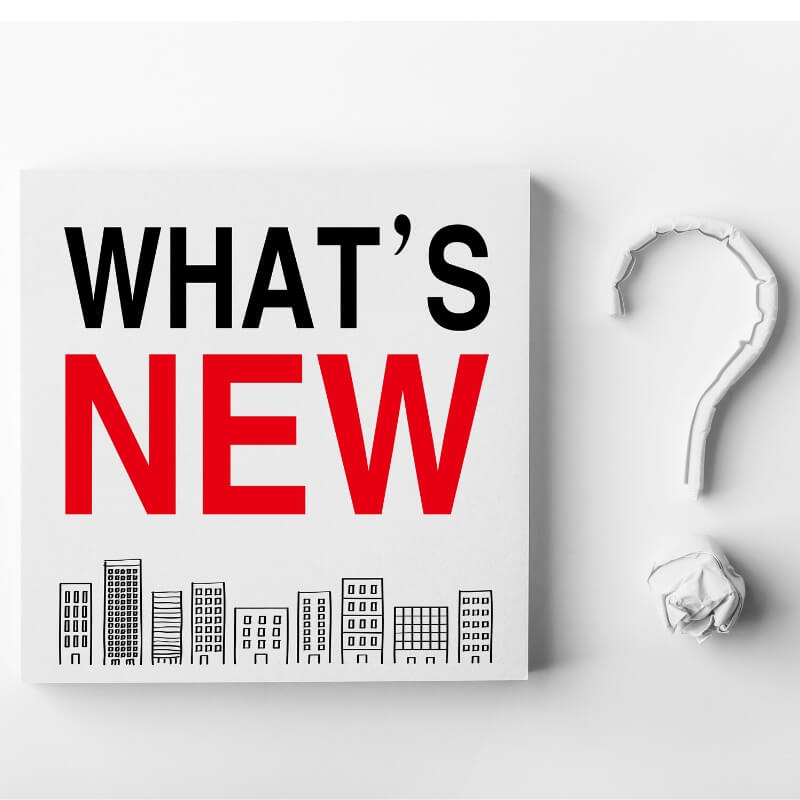 With everything that's going on in the world, keeping up with seller news might not be a priority. But Seller CentralAmazon Seller Central is a portal or a h… More won't slow down for anyone. So, make sure you skim through this month's edition of the Digest for bitesize news about fees, features, and new tools for Amazon sellers.
Amazon Sweden
Amazon announced this month that it's working on its 18th venue, Amazon Sweden. EU sellers will soon have the option to select Sweden in their Seller CentralAmazon Seller Central is a portal or a h… More country drop-down list. The same monthly fees will apply to sellers as with any other European Amazon store.
Amazon Accelerate
Amazon is putting together the Amazon Accelerate event from Sep.1 to Sep. 3. Not to be confused with the Accelerator program that launches brands sold exclusively on Amazon, this 3-day online seller conference is meant to show small businesses how to sell on the US venue.
The line-up boasts over 60 sessions, live Q&As with Amazon's experts, and on-demand broadcasts with third-party service providers. There's even a keynote speech from Jeff Wilke, soon to step down.
Easier to Return Gifts
Amazon recently released a gift return tutorial. It shows recipients how to return their items without having to request a return link from the buyer. Items bought with Gift Messaging or Gift-Wrap add-ons can now be returned using this option.
It's worth noting that an item doesn't need to have been bought with add-on Gift Options to be returned as a gift. Buyers can retroactively mark any item as a gift by sharing their gift receipt with the recipient, as shown in our BFCM checklist post. And now recipients can do the same using the Gift Returns link.
New IPI Limit Comes Into Effect
Sellers who failed their IPI check on July 13 or Aug. 10 will start to see new stock limits and overage fees from Sep. 1 until the end of the year. Sellers who didn't meet the new minimum IPI score of 500 are urged to remove stranded and excess inventory, as explained in our post on IPI thresholds.
Stranded Inventory Removal Update
Earlier this month, Amazon Europe put in place a new flow for the automatic removal of stranded inventory. Sellers will have 45 days from the time Amazon sends an email notification to dispose of stranded inventory. If not, Amazon will return it and charge them for it.
For sellers who opted for accelerated removal, the window may be shorter than 45 days. Sellers are urged to check the Edit automatic-action settings section in the "Fix Stranded Inventory menu".
New Offer Comparison Interface
In a recent email to sellers, Amazon announced that it's working on a new customer experience solution which enables users to compare offers. According to Amazon, along with the standard offer listing page, users may be able to see a "secondary view". This new interface would make side-by-side comparisons easier.
UK Fee Changes Due to DST
The UK introduced a Digital Services Tax (DST), which Amazon has absorbed since spring for the sake of its sellers. But as the legislation has passed, Amazon UK will be passing on the tax rise to sellers. Referral fees, FBA fees (including monthly storage), and MCF fees will rise by 2% from Sep. 1, 2020.
Prepaid Return Option for Sellers
Seller fulfilled orders can now be returned using prepaid return labels. When sellers enable the optional Prepaid Return Labels feature, they give buyers free rein over their returns and commit to issuing a refund 2 days after the item is received.
Buyers would no longer be expected to request and wait for the seller's approval to return the item, unless the return window expires. Where the return address isn't made available, Amazon will use the seller's business address instead.
Listing Quality Dashboard
Amazon launched a Listing Quality Dashboard tool in Seller Central> Inventory > Manage Inventory this month. It shows sellers information buyers might be interested in seeing. To help improve it, Amazon is asking sellers to select "Not relevant for this product" where applicable and send feedback to lqd-feedback@amazon.com.
Amazon claims the tool's release seeks to minimize returns, improve discovery, prevent listing suppression, and facilitate an upcoming Product Overview experience (a list of USPs above the bullet point section on the product page).
Video Uploads in Seller Central
Amazon is making video uploads, previously reserved for Brands, available to third-party sellers. To upload your videos for display in the Images section of the product page, simply click "Upload & Manage Video" in the Inventory tab.
Seller Profile Page Reminder
As explained in our recent post, Amazon US Anonymous No More, sellers' profile pages will start to display business names and addresses on amazon.com on Sep. 1. However, sellers are free to use a P.O. Box, UPS Store mailbox, or rented office addresses if they wish to protect their privacy.
Disbursement Tracker
Sellers can now check the progress of their disbursements at the end of every settlement period. The new Disbursement The name of the payment Amazon ma… More section is accessible via the Payments page and it features a list of settlements sorted chronologically and filtered by time period. Successful disbursements will feature a Trace ID option to help banks track a payment older than 5 business days.
FBA Business Order Filter
Sellers can now filter their FBA orders placed by Amazon BusinessAmazon Business is Amazon's wholesale … More customers. Using the "View FBA Orders" filter on the Manage Orders page in Seller CentralAmazon Seller Central is a portal or a h… More, sellers will then have the option to refine their search by type of customer. This "Business customer" filter is also available for seller fulfilled orders.
Project Zero Goes Global
After expanding to Australia, Brazil, Saudi Arabia, Singapore, The Netherlands, Turkey, and the UAE, Project Zero will be made available on all of Amazon's venues this year. According to a recent press release, Project Zero's automated protections, self-service tool and product serialization features round off a suite of tools that protect brands on Amazon (Brand Registry, IP Accelerator, and the ACCU).
New Product Types and Templates
Amazon.com is reorganizing its catalog with new Product Types and attributes, as well as better product detail pages. Sellers may have already noticed the option to list under Coat, Tunic, and Kurta. The new Product Types and attributes are now available in inventory upload templates.