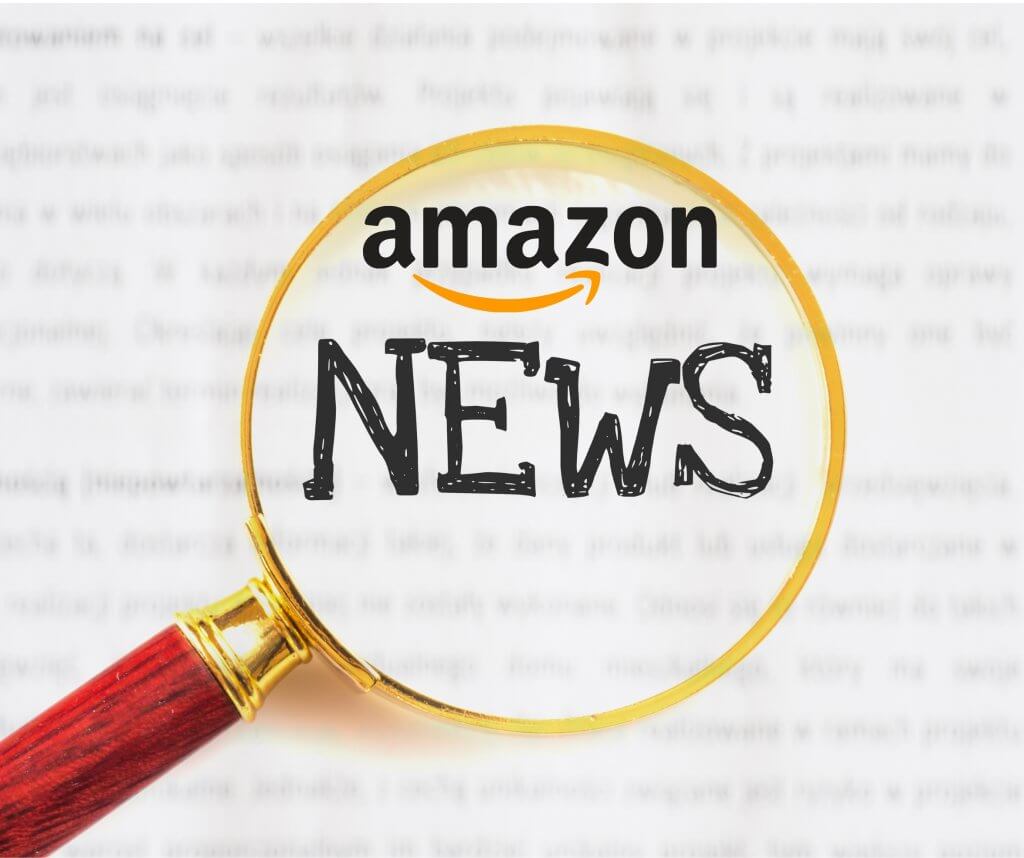 As we hurtle towards Q3, we're finding out new things every day. In this month's installment of our Amazon seller news Digest, we bring up Prime DayPrime Day was initially a one-day sales … More, Seller CentralAmazon Seller Central is a portal or a h… More features, and lots of other little nuggets of information for Amazon sellers.
Amazon's Q1 results came with some eye-watering numbers. Prime Video turned 10. AWS turned 15. Operating income doubled and net income more than tripled over last year to $8.1 billion in the first quarter. But that's not why Amazon sellers are all astir.
Prime Day is happening a month early this year! The exact date is officially unknown, but there's an assumption that it's taking place in the second half of June, on the 21-22 of June.
Sellers who've missed the boat on Lightning Deals have several other options.
There may also be a second Prime DayPrime Day was initially a one-day sales … More this year.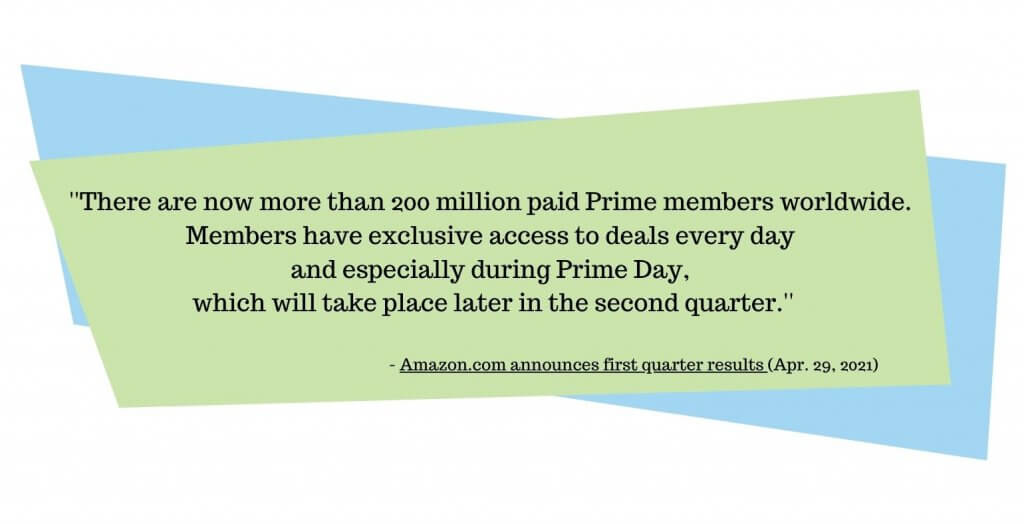 In April, Amazon launched the Brand Catalog Manager tool for brand owners.
It's a daily snapshot of all the listings available on Amazon for a particular brand, whether they are active or not, and sold by the registered Brand Owner or by a third party.
The list also shows the sourcing channel (vendor / seller), who owns the Buy BoxThis refers to the situation where a sel… More, the level of competition (i.e. how many other 'New' offers there are), a sales forecast for the next 12 months, and the product rating for each of the brand's items.
This June, Multi-Channel Fulfillment Fees will resume their annual adjustment.
The 2021 US MCF Fee Schedule comes with an average 3% rise in fulfillment fees and new size tiers. There's also a 5% surcharge to block Amazon Logistics from shipping (i.e. for eBay and Walmart orders).
Also, packages can now be tracked via AfterShip and Swiship.com.
Sellers can submit the buyer's email address in Seller CentralAmazon Seller Central is a portal or a h… More.
This will give them access to this tracking information automatically.
Bulk Listing for Amazon Custom
Sellers who have signed up to Amazon Custom to sell personalized items can now list and edit ASINs simultaneously thanks to the Bulk Customizations feature.
The bulk listing tool is available for free to registered Amazon Custom sellers only.
Amazon has done away with ASIN-level quantity limits. According to a recent announcement, restock limits are set based on storage type, and disregarding the limit is a policy violation. The maximum quantity is displayed in Inventory Performance and the FBA Shipping Queue.
From May 10, sellers have the option to select faster handling times for items dispatched with standard shipping services.
The default used to be 2 business days for items where the seller left the corresponding field blank. Now the default can be set to either 1 or 2 business days.
Switching to a faster handling time brings the ship date and the EDD forward by a day. It also affects the Late Shipment Rate (LSR).
According to the forums notice, sellers who want to promise faster delivery by reducing handling time can do so using this workflow:
Seller CentralAmazon Seller Central is a portal or a h… More home page > Settings > Shipping Settings > General Shipping Settings > Handling Time > Edit > 1 day / 2 days > Save.
Payment Service Provider Program
Sellers who use a bank account from a provider that's not registered with the PSP will face a longer wait for their disbursements from next month.
According to a recent notice, sellers may wait up to 21 days after every item's latest EDD to collect their earnings.
This change doesn't affect sellers whose bank accounts are issued by a deposit-taking bank or any of the entities on the official PSP list – please change domain name for your venue.
The list is updated weekly.
Melting Temperature Attribute
Updates to any product information page will come with a new attribute starting today.
For products that may melt, such as chocolate, candles, and lip balms, sellers must select Yes for the 'is heat sensitive' field, and enter the melting temperature.
The official policy page on drop-shipping was recently updated to make clear what Amazon deems prohibited activities.
Sellers are not allowed to ship from the supplier directly to the buyer and have another retailer's contact information on or inside the package.
VAT Codes Needed on Amazon DE
Germany's tax law was amended at the end of last year.
F22 VAT certificates will no longer be needed for sellers trading on Amazon from Germany.
Instead, all those registered in Germany must submit their German/EU VAT identification number, company name, and address.
Automatic A-to-Z Claims Verification
In certain situations, Amazon now checks A-to-Z claims and offers refunds automatically based on the tracking information in Seller CentralAmazon Seller Central is a portal or a h… More.
For packages refused upon delivery, the refund will not affect the seller's ODR. Sellers have 30 days to appeal an A-to-Z claim decision.
New Pricing Rules for Business Discounts
Business sellers can now make their own automated pricing rules for single and multiple-unit discounts.
Using the new rule called "Business Price & Quantity Discounts", sellers can set their discounts based on quantity, as a percentage of their standard prices.
Amazon Launches Kids Echo
Earlier this month, Amazon released several new devices, including the Echo Show 5 Kids Edition – the first Alexa smart device marketed for kids.
It comes with parental controls, add-ons like Amazon Kids + (aka Fire for Kids), and quirky colorways (currently sold out).
Goldbox Deals on Amazon App
Don't miss the chance to get fresh Amazon News and Amazon expert insight articles right when we post them directly in your inbox.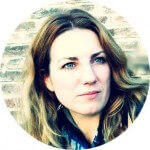 Melanie takes an active interest in all things Amazon. She keeps an eye on the latest developments and keeps Amazon sellers up to speed.