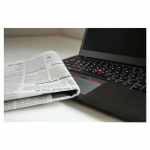 We're ready with another one of our Amazon seller news reports – and not a moment too soon. Here are some of the most important releases, offers, promotions, tools, and features Amazon introduced over the past few weeks.
Meltable Inventory Restrictions
Starting May 15, 2018 Amazon will not be fulfilling orders for meltable inventory, be it grocery or health and personal care products. This includes any heat-sensitive products, either eaten or swallowed, such as chocolate sweets and probiotics.

All meltable inventory currently at a fulfillment center will be disposed of if removal orders aren't submitted before June 1, 2018. Amazon's fulfillment centers will only start to accept new meltable inventory again on October 1, 2018.
Lightning Deals Deadline for Prime DayPrime Day was initially a one-day sales ... More 2018
Sellers have until May 18, 2018 to submit their Lightning Deals for Prime Day 2018. Deal that are not not accepted for Prime Day, will be run during Prime Day Week. More on this in our Prime Day Prep: Part 2 post.
Minimum Fee Promotion
Amazon.com is offering a referral fee discount on low-priced items currently not available on the site. If you're thinking about selling an ASIN more cheaply on Amazon, here's the boxes it needs to tick for a referral fee discount:
maximum total sale price of $7 (including item price, as well as shipping and gift wrapping charges);

ASIN created between April 10 and August 15 of the current year;

not listed in any of the Media or Grocery & Gourmet categories or sub-categories.
The discount amounts to $0.50 off the referral fee for items priced at $3.50 or less, and $0.30 for items sold for $3.51 to $7.00. The offer is available until June 15, and it applies at the moment of sale, but only to items sold within 7 days from the time of listing.
Free Inventory Removal Offer
The Amazon Services Seller Forums are abuzz with the news that Amazon is waiving removal fees for items in US fulfillment centers. Starting July 1, 2018, quarterly storage limits will apply to sellers with an Inventory Performance Index (IPI)A score between 0 and 1,000 calculated b... More of less than 350, so now would be a good time to dispose of items that don't sell well.

To create free removal orders:
Pro sellers – go to Manage Excess Inventory in Seller CentralAmazon Seller Central is a portal or a h... More, and choose 'Create removal order' next to the item in question.

Individual sellers – go to FBA Inventory Age and select the same option as above.

Once you remove an item, you need to wait until the restriction is lifted (August 1, 2018) to replenish stock levels, or until Amazon says inventory levels are below sales projections for the next 8 weeks. More on this here.
Introducing Amazon Print Connect
Amazon recently released a software tool that defaults your printing to a specific printer and label format, meaning that you have less buttons to push. The Amazon Print Connect tool is available to download from this Seller Central help page (sign-in required), and it works as an add-on to the Buy Shipping tool, printing automatically when you click 'Buy shipping'.
Some forum contributors claim that it helped them print clearer 4×6 Zebra labels faster, while others say there are compatibility issues. The Amazon Print Connect Troubleshooting help page may come in handy if you come across any issues.  
Updated FBA Fee Preview
New FBA fulfilment fees were introduced on April 26, 2018. The FBA Fee Preview report in Seller Central and the Fulfillment by Amazon Revenue Calculator were updated two weeks in advance to reflect the change. Please check your fees for items currently stored in a fulfillment center.
New FBA Fees on Amazon Japan
Amazon sent an email notifying Amazon.JP sellers that new FBA fees will apply to their listings, effective April 24, 2018. The fees are very clearly and beautifully displayed in the FBA Fee Rate Card (.pdf), and a fee calculation example is available on the FBA Pricing page.
Buyer-Seller Messaging Service Shutting Down
The old Buyer-Seller Messaging Service (sign-in required) will cease activity on September 30, 2018. You will still be able to access your messages using the new message interface. Some sellers have pointed out on the forums that the order date on the new interface is sometimes inaccurate, and this can lead them to refuse legitimate returns by mistake. We urge sellers to double-check the information displayed.
New Buyer FeedbackA performance rating on a scale of 1 to ... More Policy
As of this week, sellers can request the dismissal of unwanted feedback referring strictly to a delayed or unfulfilled delivery, provided the item was shipped on time with the Buy Shipping tool. Once Amazon approves it, the feedback won't be removed per se, but rather a strikethrough formatting will apply. Underneath the text being crossed out, buyers will see the following notice:
"The fulfillment issues associated with this order were not due to the seller."
Pay by Invoice: Guaranteed Payments for Amazon Sellers
Qualified Amazon BusinessAmazon Business is Amazon's wholesale ... More customers will soon have the option to receive invoices with extended payment due dates. All third-party seller products are automatically available to these buyers with no added fees. Amazon handles credit risk assessment, billing, and collection, and guarantees payment, even if buyers default on their payments.

Payments are credited to your balance no later than a week past the due date. There's also a Get Paid Faster feature, whereby Amazon credits your account immediately after dispatch in exchange for 1.5% of the invoiced total. The Pay by Invoice option becomes available to qualified buyers after June 30, 2018.

New Inventory Templates
Amazon will be upgrading inventory templates automatically starting May 21, 2018. Then, on June 26, it will cease to accept older versions of sellers' Category Inventory Templates. Updated templates will be available for download in Seller Central at: "Inventory" > "Add Products via Upload" > "Monitor Upload Status" > "Download your submission in the updated template version".
To find out how you can generate a customized template, check the Create your inventory file template Help page.

Amazon Australia opens FBA
Amazon Australia is urging third-party sellers to switch to fulfillment by Amazon. The pitch mentions the opportunity to reach more customers looking for fast delivery, as well as to gain access to Amazon's fulfillment and customer service prowess.
New Columns in Order Report
The Order Report now features two new columns:
Address-Type – when enabled, it shows whether the Ship to address is commercial or residential;

Number-of-items – shows the total number of items for each ASIN, if you enable it.
Amazon Business Sellers Urged to Enhance Storefronts
As part of the Amazon Business email series, Amazon.com recently sent out an email to sellers reminding them of the many benefits of adding new items to their storefront A storefront is the page Amazon u... More. More precisely, new additions lead to an increase in traffic and sales. And in the chances of being featured on the New and notable page for business buyers.
No More USPS First Class Package Service® for SFP Premium Orders
The USPS First Class Package Service® ship method will no longer be available for Seller Fulfilled Prime (SFP)A fulfillment model that enables third-p... More Premium orders. In other words, the option will disappear from the Buy Shipping Services tool for One-day and Two-day orders, because it doesn't meet the Prime delivery promise. However, you'll still be able to ship standard SFP orders this way.

We are taking this action to maintain the Prime delivery promise to our customers. We will continue to work with USPS to ensure that First Class Package Service® can meet the Prime delivery promise, and we will notify you when it is available again for SFP premium orders.

Amazon Now Delivers to Your Car
Car manufacturers joined forces with Amazon to deliver packages straight to Prime members' cars via keyless entry technology. The Amazon Key In-Car program, formally announced in a press release at the end of April, has been enabled for a select number of buyers who own a Chevrolet, Buick, GMC, Cadillac, or a Volvo. Currently available across 23 cities in the USA, the program may also allow buyers to return goods from the trunk of their car in the near future. Here are some of the first customer testimonials:
Prime Army 100 Million Strong
As forecasted in last year's post on Takeaways from Prime Day, Amazon just confirmed that Prime membership figures soared to 100 million. In a recently published annual letter to shareholders summarizing the achievements of 2017, the number of paid Prime subscriptions was revealed as having nine digits. Whether this includes canceled subscriptions and inactive accounts is not clear.
Amazon Vesta: A Mobile Virtual Assistant
There's a rumor that Amazon is currently developing domestic robots. Based on job listings featured on the Lab126 jobs page, it seems a project codenamed 'Vesta' is currently underway, according to Bloomberg. The same source claims that the first version of this device – a mobile version of Alexa that's able to navigate around the furniture in our homes – will be tested by Amazon employees by the end of the year. Whether there's any truth to these statements remains to be seen.
That's it for this Amazon Seller news installment. Stay tuned to our blog for more updates and insights on everything Amazon.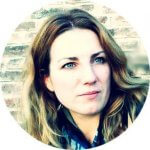 Melanie takes an active interest in all things Amazon. She keeps an eye on the latest developments and keeps Amazon sellers up to speed.