Reading Time:
3
minutes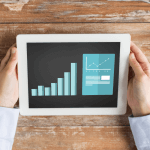 Amazon velocity review: three words you don't want to hear in the same sentence. Or even worse – in an email with the opening line "Hello from Amazon". Don't let an account review spoil your sales this holiday season. Here's how to handle things.
Amazon Velocity Limits
Transactions on Amazon are monitored and limited in terms of both volume and value (i.e. sales velocity). When an existing monthly velocity limit is reached, the account is automatically evaluated to determine if it's worth raising the limit.
Note: A velocity limit evaluation is not the same as an Amazon velocity review, but it can lead to one.
All accounts with a sudden and unusual spike in sales have their velocity limit reassessed. So, there's no reason to worry if one day you find out you can't ship any outstanding orders. As this Sell on Amazon video explains, it's a straightforward process and it shouldn't take long.
However, there are exceptions. When it's evaluating velocity limits, Amazon checks to see if feedback score and sales history are high enough to justify soaring sales. If they aren't, the account is placed under review.
Amazon Velocity Reviews
When your account is under review, Amazon can:
withhold funds but let you carry on shipping;
suspend selling privileges altogether;
take no action whatsoever.
An Amazon velocity review should take no longer than 30 days. Meanwhile, you can still ask buyers for feedback – without pressuring them or incentivizing them, of course. As this forum thread shows, bringing your feedback rate up is crucial. To help speed things up, you should also send Amazon some information.
The Velocity Limits and Account Reviews help page tells you what information to provide. In a nutshell, if you want to speed up the process, you should let the Performance Team know:
your trading history and your Tax ID or D-U-N-S number;
if you have any retail locations and websites;
who your suppliers are and how many sales you expect to have per month;
how you track and how quickly you can ship your products.
It sounds easy enough and most sellers sail through it. But some run into difficulties. Why? In our experience, it's important to treat an Amazon velocity review like any other suspension and attach an exhaustive list of documents to your reply. By that we mean a list that includes invoices.
Notice that invoices are not mentioned on the help page. Nonetheless, they are important because they can validate your statements about suppliers, trading history, tax ID, and even sales forecasts. But it's not just any invoices. You need to send the ones that comply with current Invoice Requirements from Amazon.
How much weight will Amazon attach to your invoices? The fact of the matter is nobody knows for certain how important any of these supporting documents are to Amazon. But better safe than sorry, especially if you trade in electronics or other sensitive items.
The take-away from this post on Amazon velocity reviews? When your account is under review, put as much effort into writing your reply to Amazon as you would for an appeal. Back everything up with evidence, including invoices. Take the opportunity to reach out to customers for feedback.
Finally, if you're in trouble and you need a helping hand, remember that SellerEngine's Account Rescue team is here for you. Rely on us to bring your Amazon account back to life.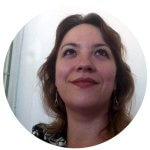 Elena is part of the Business Development team at SellerEngine. She explores online expansion opportunities and goes by the saying
"If you can't explain it simply, you don't understand it well enough"