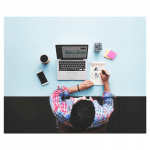 If you haven't heard about the up-and-coming Amazon businessAmazon Business is Amazon's wholesale ... More model called Private LabelThis is what you call products manufactu... More, you may be living under a rock. Or at least you aren't selling on Amazon (yet!). What started as a small trickle a few years ago is now a booming business. Digital Commerce 360 reports that Amazon accounted for 44% of US e-commerce sales in 2017. With that staggering statistic, has come a flood of new 3rd party Amazon sellers. Each looking for their piece of the pie. In an effort to separate from the pack of evergrowing sellers, many entrepreneurs sought out ways to eliminate direct competition. Thus, the private label revolution was born. And, from the looks of it, things are just getting started.
The Basics
So, what exactly does selling private label mean? How do you determine what sort of products to sell via private label? How do you get started selling private label products on Amazon?
There are many questions to be answered when you're looking to make a change to your business model. The same is true for private label. Not only will you need to navigate the complex world of Amazon's policies, rules, and processes, but you'll also have to ensure you've taken the appropriate steps to register your brand and your products, so that you can sell them legally.
You'll also want to do the legwork and due diligence to feel confident that the products you've chosen to sell will be in demand and likely to bring in high profits. If that sounds like a lot of work, it is! There is no get-rich-quick solution with Amazon. But with hard work come great rewards.
What is Private Label?
Private Label products on Amazon are brands not owned by the manufacturer, but by the Amazon seller who contracted these products to be manufactured. These are then sold under the seller's own brand name.
Check out Amazon's own private label brand, Amazon Basics for a glance at what private label items look like. Many sellers might be selling items that are similar but with different brands and logos. This on top of their own Amazon catalog page, that they alone can list on (a huge pro to this model). Take a look at this Amazon search for 'android charging cord' to see an example of many different sellers selling a similar item on separate and distinct catalog pages. You'll notice both familiar brand names and brands from private label sellers that aren't well known.
A key takeaway here is to notice that, while selling private label eliminates direct competition from your catalog page listing, indirect competition still exists. So, staying competitive within that group of other sellers listing similar items is imperative to private label success. Well deep dive into this idea in the next installment of this blog series.
How do I decide what to sell Private Label?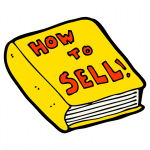 This is where a bulk of the work in selling private label products comes in. It demands a lot of research and a bit of gambling. The first step is to do some research into what items are in high demand and selling well on Amazon. They list out their best sellers by category here, so that is a perfect place to start. You'll want to keep an eye out for products that are generic and in high demand. Namely, things that can be easily branded and packaged; like a phone charger cable or a water bottle or a handbag.
Look at things like sales rankThe sales rank of products on Amazon ind... More (the lower the number, the better the item is selling) and the other competitors and their selling prices. These are important factors in determining if an item is in demand and if there is profit to be made. Avoid selecting any products that are already brand-driven because typically, those are protected and cannot be otherwise branded via private label.
Don't rush this process as it's the most important step to ensuring success in selling private label items. Once you've found items you feel would have some success, find a supplier or manufacturer who can send you sample products. You'll need to be confident that the products you are selling are good quality. After all, it's your brand behind it now.
How do I find a supplier?
If you have a healthy budget to begin with, you can certainly find a supplier in the United States. But beware that you will pay a premium on products made here. If you're starting with a limited budget, as many new private label sellers are, you'll want to look overseas for more cost effective sourcing. Alibaba is the most well-known and popular supplier overseas. And probably one of the best places to start your search. And don't be afraid to negotiate prices!
Amazon Brand RegistryAmazon Brand Registry is a tool that ena... More
Once you've determined the products you plan to sell and created your brand, logo, and packaging for those items, it's time to register your brand with Amazon. Amazon's Brand Registry will help you protect and promote your brand.
Here's what Amazon says about their brand registry: "A new and improved registry for a brand's rights owners that helps you deliver an accurate and trusted customer experience on Amazon while protecting your intellectual property A collection of ideas, concepts, ... More. For brand owners, enrolling provides you with powerful tools to help protect your trademarks, including proprietary text and image search and predictive automation. Moreover, it gives you more access to advertisingAdvertising is a means of communication ... More solutions, which can help you increase your brand presence on Amazon."
This is definitely not a step to skip or breeze past.
Conclusion
Selling private label products on Amazon is an exciting opportunity with a lot of promise. But it requires a lot of research and work before you start to reap the rewards. Stay diligent and don't give up. Growing our own brand takes time and effort but, in the end, the results are worth it.
We hope you enjoyed this first installment on our How-To Private Label series. We'll post the next piece very soon so stay tuned. If you have any comments or questions, please share below. We'll be at ASD and Prosper in Las Vegas in a couple of weeks with Sellery, our web based repricing tool with customizable private label solutions. Come see us at Prosper at booth #106 and schedule a time to meet with us one on one in person here.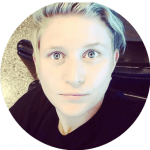 Kate has been helping e-commerce sellers navigate and succeed in Amazon's ever changing landscape for 7 years. From mom & pop stores to multi million dollar brands, she enjoys assisting online entrepreneurs in achieving their goals and breaking records for sales and growth. Kate seeks to share that collective industry knowledge and experience through her writing. In her free time she fronts an indie/pop band, travels the world, surfs, and reads all the books.