This is a guest post from Robyn Johnson, Best from the Nest.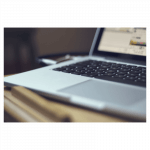 When you consider that most people find the products they buy on Amazon through search, it highlights how essential quality listings for your products on Amazon is for your bottom line. While other factors, like paid
advertising
Advertising is a means of communication ... More
, can go a long way toward helping you get additional conversions, a high-quality listing is a low-cost way to attract new customers and create increased exposure for your products.
We have been selling on Amazon for over seven years, and in that time we have created thousands of listings and have worked with hundreds of brands in creating listings for items on Amazon. We have spent the last several years learning Amazon and strategies that work, and we love sharing that knowledge with other sellers.
Making your items attractive to the Amazon search algorithm is a mix of art and science. In this article, we will be looking at some of the most critical components of creating listings that will increase your conversions and bottom line on Amazon.
Keywords
Before we can get started into creating and optimizing listings that sell, we need to talk about keywords. Keyword research is incredibly important. While we love when companies come with a list of keywords that they expect will drive traffic, we also recommend that they do additional keyword research with tools like Merchant Words and Scope by Seller Labs, to find out which words are similar and which words competitor products have consistent sales are ranking for.
When looking at keyword research it is important to remember that we want to focus on "buying" keywords. So some keywords that help you to drive ranking on Google might not be as useful as words that are used in the buying process.
We recommend that you use an Amazon
Sponsored Products
Pay-Per-Click (PPC) ad platform for Amaz... More
automatic
campaign
Sellers and vendors have a variety of ad... More
to verify what words Amazon is finding your listing relevant for and reviewing the search term report to verify exactly which keywords are generating sales for your products.
Title
Your title is the first thing that your customer will see. Making sure that the title is optimized for the human eye and to the Amazon search algorithms is where we spend the bulk of our time when creating listings. Your title should include your keywords that have the highest relevance AND the highest search volume. When in doubt, always use the keywords with the highest relevance to your product.
We recommend that you use your category's style guideline to help you to build out your title. While you want relevant keywords in the title, refrain from keyword stuffing. You still want your title to be readable even if it is truncated.
Images
Quality images are more important as they ever have been. You want to maximize your listing with as many relevant photos as possible. The first item should be your product by itself. The following images should be used as additional photos:
Lifestyle Photos
Packaging
Details of Item
Item transformed, unfolded, etc.
Images should be no smaller than 1000 pixels on the longest side so that your images will be zoomable. Remember that more and more customers are shopping on mobile. The title and images are the main items "above the fold" for Amazon listings on many phones. Your photos should include all of the features and benefit highlights on your packaging and bullets, as some customers only really look at your images.
Bullets
Your bullets are indexed by the algorithm for organic search on Amazon. You want to use those keywords that have your highest level of relevancy and that make sense to include without keyword stuffing in your bullets. Your bullets should be focused on the benefits to the customer. Look at the reviews and questions on both your listings and your competitor's listings to see what is most important to them.
We recommend that you use all of the bullets you have available with full sentences. This will allow you to use more keywords and to provide the compelling copy for customers who are considering buying your product.
Your bullets need to answer any questions that a customer might have that would keep them from making a purchase. This includes questions about fabric type, size, applications, etc.  Again, looking at the features highlighted on your physical packaging can be a great place to start.
Backend Keywords
Backend keywords have changed over the last few years. The current best practice is to limit your keywords on the backend to 250 bytes. You do not need separating punctuation or to repeat keywords that are in your title or bullets. This can be a great place to highlight keywords from alternate uses for your products.
Just a reminder, it is against Amazon's Terms of Service to use a competitors brand name in your backend keywords.
Description
Your description is not indexed by organic search according to Amazon. However, it does seem that the description does get indexed by Amazon's PPC algorithm to identify keyword relevancy for their ad programs. We don't think that you should ignore your description. You can add additional information, your features, ingredients, and dimensions into the description to make sure that customers have everything that they need.
That's it!
This is the basics for creating and optimizing your listings. Starting with looking at just these items can be a great start in building your listings. When we work with brands directly, this is the first piece of the puzzle of developing a robust marketing strategy for your items on Amazon.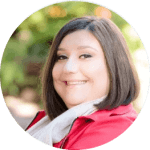 Robyn is a world renowned Amazon Consultant and expert. She has been asked to speak at places like Harvard and some of the most prestigious conferences in the digital space. She help manufacturers, brand owners, and authors get their product found, navigate Amazon's regulations, and maximize sales and profits. Robyn can help get products listed and optimize listings on Amazon.com, and can help get brands into the appropriate programs like Amazon Brand RegistryAmazon Brand Registry is a tool that ena... More, Amazon ExclusivesBrand owners who enter into an online ex... More, Amazon Seller CentralAmazon Seller Central is a portal or a h... More, Amazon Vendor Express, Amazon Author Central, Amazon KDP, and Amazon CreateSpace.