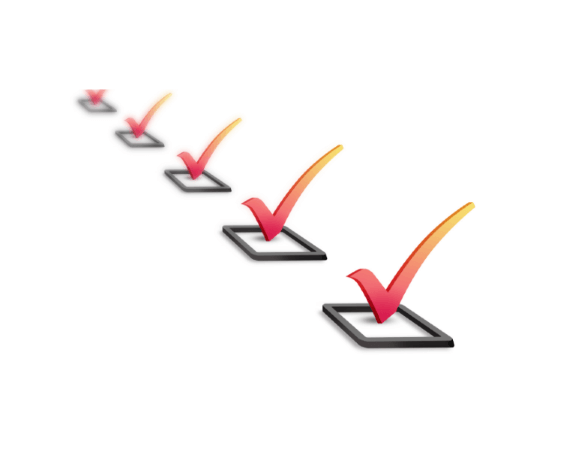 What to Expect and How to Get Ready
The holiday season – each year it's bigger, earlier, and more challenging than the one before. No wonder Amazon sellers are eager to get on with their 2020 Q4 prep! But this year, you can't win the Buy BoxThis refers to the situation where a sel… More if you don't listen to the market. If you want to get ready for Q4 on Amazon, first let's take a minute to reflect.
This time last year, all Amazon sellers wanted to do was win the Buy BoxThis refers to the situation where a sel… More. But health concerns, supply chain disruptions, economic turmoil, and social restrictions, coupled with an already massive shift in online buying behavior, are the kinds of things that give sellers food for thought today.  
In this evolving landscape, can sellers find the resources to stay in the moment and get ready for Q4 on Amazon? Only time will tell. But as we approach the end of the year, it's clear that you can't maximize profits without a 2020 Q4 prep plan that addresses at least some of this year's emerging challenges. 
Tackle These 15 Challenges to Get Ready for 2020 Q4
1. Promotions Prevail
According to MarketPlacePulse, the number of third-party sellers who offer Prime shipping has gradually returned to pre-COVID levels. So, competition will be as fierce as ever for FBA sellers this Q4. With ASIN-based quantity limits and higher IPI thresholds, every seller will be keen to offload slow-sellers from fulfillment centers. So, the sooner you set up your campaigns the better. 
But before you ramp up sales with costly ads, you should come up with a COVID-proof staff rota for Q4.  Outsource your least efficient processes. Bring in people who can relieve some of the CS workload. Upgrade to the best repricing software available. Make a contingency plan for power outages, website crashes, fires, etc.
2. FBA Deadlines Nearing
Amazon can't process 2020 Q4 shipments in 2 days, like in the good old days. So, what's the cut-off? This year's holiday guide says shipments should be sent 7-9 weeks before you want them live. So, BFCM shipments should be out the door this week and Christmas shipments should follow shortly, ideally by Oct. 31.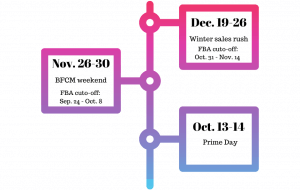 3. Inventories Need Purging
Now's the time to check your stock for items that might be forbidden. Think promo units, expired perishable items, inventory marked for disposal, or items with expired test certificates. Also, double-check your invoices before you list any units. Make sure that every invoice is itemized and issued by an authorized supplier.  
While you're at it, take time to downgrade items. Some may have acquired visible signs of shelf wear since they were listed. To avoid further damage, consider shrink wrapping them. With another wave of suspensions right around the corner, it's crucial that you remember the #1 rule of listing on Amazon: New means New. 
4. Generous Return Policies
On Amazon, orders shipped this year from Oct. 1 to Dec. 31 can be returned until Jan. 31. Sellers are expected to match this offer. But don't assume a generous return policy means you'll lose money. Research shows that the longer the return window the less likely buyers are to return. So, be sure to check your return policy. 
To make sure your Return Dissatisfaction Rate doesn't go over the 10% threshold, be sure  to point out to your readers the basic rules of Amazon returns, as explained on the official help page. Phrase your return policy so that it's easy to understand and spell out these 3 simple rules:  
gift-wrapping costs are non-refundable.
you're only obliged to refund the cheapest shipping service you offer.
 you can deduct shipping costs if you offer a personalised pre-paid return label. 
5. Restocking Isn't Cheap
Amazon's MFN restocking fee policy has changed. As before, you must process refunds in 48 hours. But you can't withhold money from the buyer willy-nilly. The item must have been used, damaged, or returned out of policy. Note: you need to upload a photo of the item if you're charging the buyer 20% or more to restock. 
When you price your item, be sure to factor in this wear and tear. Also include the cost of keeping a Before & After database for Amazon. Also, while MFN returns are more transparent and fairer to sellers than FBA returns, the same 20% Refund Administration comes out of your pocket, whichever fulfillment method you use. 
6. Smart & Fair Pricing
Which brings us to the issue of pricing. COVID showed us there's a fine line between getting one over your competitor and breaking Amazon's fair pricing rules. With a wave of suspensions imminent, now is not the time to push Amazon's buttons. The best way to win the Buy Box and drive marketplace sales safely is Sellery.
For one thing, Sellery can make sure you don't violate Amazon Fair Price Policy with a misleading or unreasonably high price. And it prevents you from breaking Minimum and Maximum Price Validation rules with a price 6 times higher than normal. Simply set a rule based on the MSRP. Sellery will carry it through. 
Sellery can also help you avoid the kind of price wars where competitors lure you into price gouging. Using competition filters, you can select the kind of merchant you want to compete against (e.g. FBA seller, vendor, SBA). You can also ignore competitors with high-risk price levels or blacklist specific sellers altogether. 
Also, you can set up Smartlists for risky items and monitor their prices. So, for instance, when the competition dwindles, you don't hike up your price right away and catch Amazon's eye. Instead, you can let Sellery increase the price gradually and safely to maximize profits while avoiding a suspension. 
7. Impulse Buyer Demographics
Shopping online and impulse buying tend to overlap. Finder says 88.6% of North Americans ended up spending impulsively online last year. Oddly, couples buy the most, but separated people spend the most on impulse buys. All the more reason for you to focus on these buyer groups when you list and price items on Amazon. 
8. Location, Location
Finder also claims that online impulse shopping is widespread in some states. For example, over 10% of the people who live in Florida, Ohio, and Illinois have developed a daily online shopping habit. Also, Floridians, Michiganders, and Alabamans splurge the most online. So, why not adjust shipping options for these states?
9. Penchant for Private Label 
According to a poll carried out last year by IRi, most shoppers are bargain hunters and private-label buyers, regardless of income bracket. But eMarketer says a fifth of US adults put off buying big-ticket items this year. So, those who weren't financially hit this year have even more to spend on private-label items in Q4.
10. Boost in Bargain Hunting 
Valassis claims that more and more young adults across the USA think of themselves as impulse shoppers. This year, the percentage grew to 35%. And despite the pandemic, nearly half of young adults actively seek coupons and discounts to buy fun things. Hence the importance of vouchers and listing on Amazon Outlet.
11. Untapped Markets
According to the Harris Poll "COVID-19 Wave 24", 39% of low-income adults had no plans to purchase anything in the near future.  But a recent article shows that US adults who earn over $100k are far more eager to buy clothes, electronics, and sports gear this Q4 than other groups. 
12. Overarching Values
But Valassis also points out that youngsters are more likely to base their buying decision on a company's values. Millennials and Gen Z are particularly picky. They try to connect with a brand's corporate values before shopping. To showcase your values, look into FSC certificates or even the Climate Friendly Badge.
13. Toy Selling Toils
This year's Holiday Selling Requirements in Toys & Games are clear. Merchants who want to sell FBM toys between Nov. 2, 2020 and Jan. 3, 2021 must fulfil five conditions to be eligible. With less than a week to go, sellers must avoid cancelling and shipping late to keep those 3 important performance metrics in check.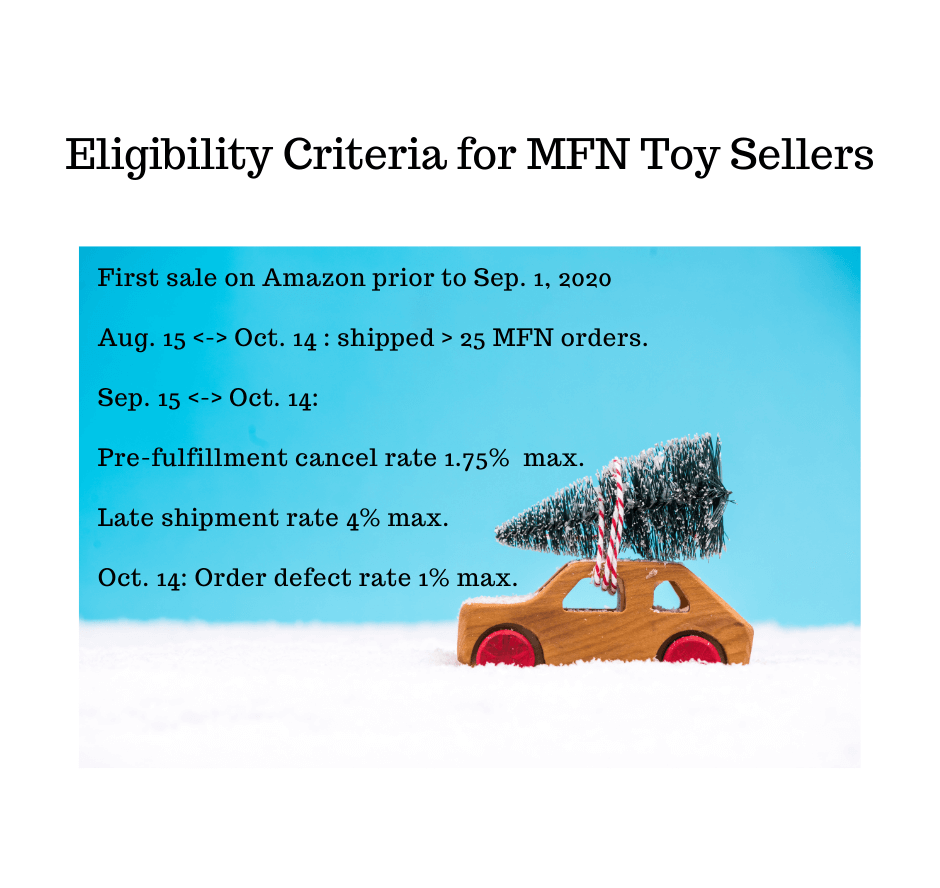 14. Unfair Competition
As MarketPlacePulse points out, the common denominator across Amazon venues is sellers based in China. And they suffered a serious economic fallout this year. Chinese companies are eager to reinvent themselves, The Diplomat claims. Dishonest sellers might be too. And this could spell trouble for US sellers. 
But Amazon US now displays sellers' addresses and contact details. Experienced US sellers can leverage their history and local reputation. All it takes is a snippet on their storefronts that mentions how long they've been in business. It's a good place to mention their business values, how they benefit the local community, etc.    
15. Political Quagmires
Amazon's European marketplaces see a good deal of cross-border sales. UK sellers have had a good run as part of the Amazon Pan-European family. But come 2021, they can no longer list or ship to EU buyers. As the Brexit transition comes to an end, European sellers will stop listing on Amazon UK as well. 
Prime offers across European venues will shrink as UK-EU orders stop altogether. To avoid removing or disposing of inventory, sellers will undercut aggressively in Q4. Some might try to game the system. And reporting review abuse just got harder because the Community Help address is no longer accepting emails.

As you can see, trying to get ready for Q4 on Amazon has never been easy. But this year, it's a whole new ball game. So, if you're having trouble putting together a 2020 Q4 prep plan, we know one way to take the pressure off. Rely on Sellery for quick, smart, and safe repricing. It's a sure-fire way to win the Buy BoxThis refers to the situation where a sel… More, avoid suspensions, get one over the competition, and maximize profits.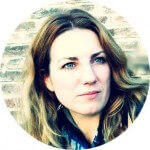 Melanie takes an active interest in all things Amazon. She keeps an eye on the latest developments and keeps Amazon sellers up to speed.
Don't miss the chance to get fresh Amazon News and Amazon expert insight articles right when we post them directly in your inbox.