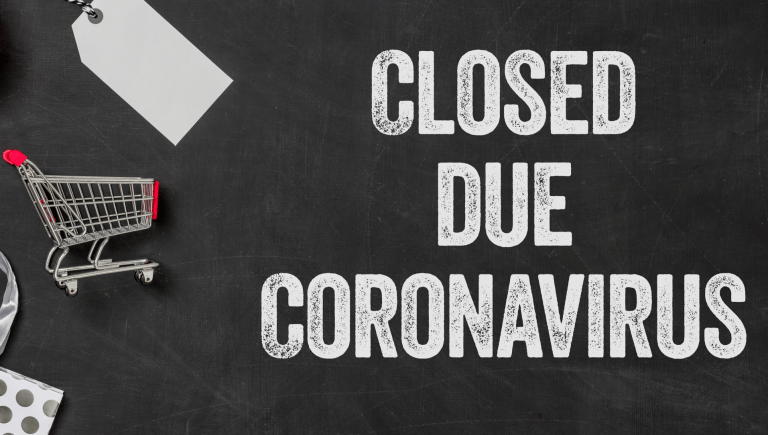 As we adapt to a new reality, one thing is becoming clear. The economic impact of coronavirus lockdowns is far-reaching and lasting. But since the spread of COVID-19, eCommerce has been faced with fresh challenges. And they have less to do with lockdowns and more to do with global dynamics. Next we'll talk about 5 of these challenges and how to overcome them.
In the age of the pandemic, lockdown and stay-at-home measures are reshaping the world as we know it. 
If anything, lockdowns are an opportunity to reassess your business and look for ways to branch out. Amazon looks like it's doing just that, based on Day One updates and news tweets. It has a hospital prioritization system for PPE orders. And it works with #GetMePPE to deliver equipment to hospitals.
In fact, COVID-19 should serve as a wake-up call for every retailer, including Amazon sellers. It's time to rethink the way we do business. But first, let's look at the impact of coronavirus on online retail in particular, and draw our first lessons from it.
5 Ways to Overcome the Impact of Coronavirus
Lives and livelihoods across the world are being affected by this pandemic. Some companies see it as an opportunity to volunteer their services. Others are sinking into oblivion. And others still are using virus puns to push products. Here's what Amazon sellers like you can do to get the better of COVID-19:
Share your efforts with customers. Be honest and proactive when it comes to delivery delays. Customize packing slips to show the extra steps you take to keep people safe. Slip in some well-wishes and Thank You notes. Let buyers know you support COVID-19 relief efforts, etc.
Look into delivery options. Could you handle any deliveries by yourself or consolidate with another company until domestic services go back to normal? Can you sell elsewhere with curbside pickup options? Can you partner up with other companies and hire your own driver?
Rethink your products, your packaging, and your supply chain. With Prime Day pushed back to August, there's plenty of time to plan ahead. Think about sourcing materials locally, designing COVID related products, and finding faster and more reliable suppliers for packaging materials.
Scour official reports for new markets. There are several COVID-19 eCommerce reports that are freely available online. For instance, this survey from Ecommerce Europe offers a snapshot of the impact of coronavirus on 13 European countries.
5 Markers that highlight the Impact of Coronavirus on eCommerce
1. Global Change in Customer Behavior
According to ContentSquare, in the week leading up to April 19, page views across the world rose by 32% as compared to 2 months ago. And there were nearly 20% more conversions. But as people's daily habits change, it looks like their budgets are tightening too.
For sectors like retail healthcare, transactions stagnated in the second half of April. Even with a 45% increase in page views and 23% more time per session, people aren't buying medical supplies anymore. As for tourism, there are 89.9% fewer bookings being made worldwide.
2. Shakeup in Growing Markets Worldwide
This time last year, online grocery shopping was the fastest growing market for eCommerce. And eMarketer predicted that online sales for food and beverage products would soar. The projected amount was $23.65 billion for this year. But the current health crisis is changing all that.
But even as some markets have stalled, others are seeing a boost in public interest and support. eMarketer points to emerging technologies. Drones, worker robots, telemedicine, biometrics, 5G, VR, and voice tech are the winners in the COVID-19 reshuffle.
3. Reshuffle for Successful U.S. Sectors
Besides supermarkets, there are other online retailer sectors with a global increase in conversions. Tech, media, furniture, DIY, sports equipment, fashion, and cosmetics are doing well. And the COVID-19 eCommerce Data Hub even shows that the USA's luxury market nudged back up. It recently had a 17% weekly rise in transactions. But save for them, every other industry sector is worse off.
4. Gloomy Outlook for U.S. e-Tailers
Citing Quantum Metric, DigitalCommerce360 claims that there's a 52% rise in online sales. And digital marketing experts forecast a bright future for online businesses if they learn to carry out virtual events efficiently. But sellers are less optimistic. A third of them expect business to go down in the lockdown.
According to DigitalCommerce360, an in-house survey also shows that nearly half of U.S. sellers think they'll have delivery delays due to the pandemic. And judging from the NRF's Global Port Tracker report, their predictions are right on the money.
Imports to the U.S.A. were already dropping since the trade war with China started in 2019. Due to recent factory shutdowns and travel restrictions to and from China, production and fulfillment will probably affect imports further. The NRF estimates a return to February 2020 import levels in late July, at best.
But supply isn't the greatest threat for some online retailers. Logistics are. As this Bloomberg article shows, air freight costs are going through the roof. Air cargo services are dealing with unprecedented levels of demand. So, delivery delays have more to do with aggressive pricing than production issues.
5. Drop in Advertising Spend
There's no denying that traffic and conversions are being affected in some sectors. But Business2Community goes one step further. It's pointing to a massive drop in advertising budgets. IPA Bellwether surveyed several UK companies. A quarter of them cut their marketing budget last month, MarketingWeek claims.
Due to widespread delivery delays, companies spend more on paid searches. To invest in more SERPs, they cut other marketing costs. And some give up on paid search ads altogether. As their fulfillment capacity drops and delivery issues snowball, they have no other choice.
5 Takeaways from COVID-19 eCommerce Effects
The takeaway here is that there are several things that are happening to all online retailers on a global scale. So, sooner or later, all Amazon sellers will probably feel the impact of coronavirus. In a nutshell, these are the 5 takeaways from the changes mentioned above:
There's more time spent online. But less money is being spent.
Online grocery shopping is rising. But emerging technologies are the real winners.
There are 4 crisis-proof categories. Food, personal care, media, and home improvement.
Delivery delays won't ease off by July if air freight costs don't level off.
Marketing budgets are being slashed all around.
So, what can we, as Amazon sellers, learn from all this? We've only just started to see the impact of coronavirus on online retail. As new COVID-19 e-commerce data emerge, so too do new opportunities. Be on the lookout for them.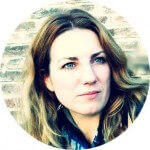 Melanie takes an active interest in all things Amazon. She keeps an eye on the latest developments and keeps Amazon sellers up to speed.