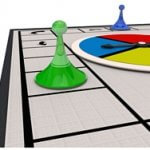 Competition is fierce on Amazon, and simply having a popular product or a unique item note on your listing doesn't cut it anymore. You need to be smart and plan ahead, but finding the best competitive strategy to keep your edge can be challenging. That's where we come in.
Read our competitive strategy tips if you plan to take on Amazon's most feared sellers.
Amazon sellers come in all shapes and sizes, but it should be easy to spot a MegaSeller. In case you're not sure if the one you plan to go toe-to-toe with qualifies, here's our MegaSeller profile:
High feedbackA performance rating on a scale of 1 to … More score

(over 100,000 in feedback, so probably more than 500,000 sales)

High feedback percentage

(consistently in the 98%-100% positive feedback range).

Positive Product Reviews (

in their hundreds).

Knows all the ins and outs of Amazon

(has history and clout with Amazon).

Plays by Amazon's 14 leadership principles

(especially the most popular one: being customer centric).

Usually has the lowest price Simply the lowest price an Amazon… More on the page
Determined and motivated to stay on top

(selling on Amazon is a business in its own right, so they're motivated to be the best).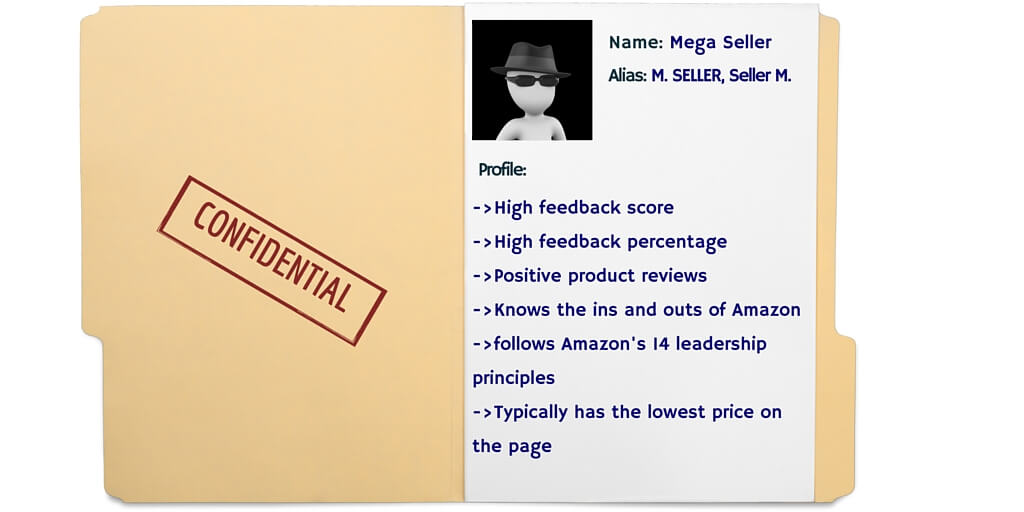 So, when you build your competitive strategy against such sellers, you may want to try one of several approaches:
 Avoiding Direct Competition
You may decide not to take on several large Amazon sellers for various reasons. It's usually a good idea to avoid direct competition when the price difference between them and other sellers is high. So, follow market trends for that product's price, rather than the MegaSeller's.
Looking at the profile above, it follows that you can exclude MegaSellers from your competitor list based on feedback score and percentage, or, even better, by seller id/ seller name.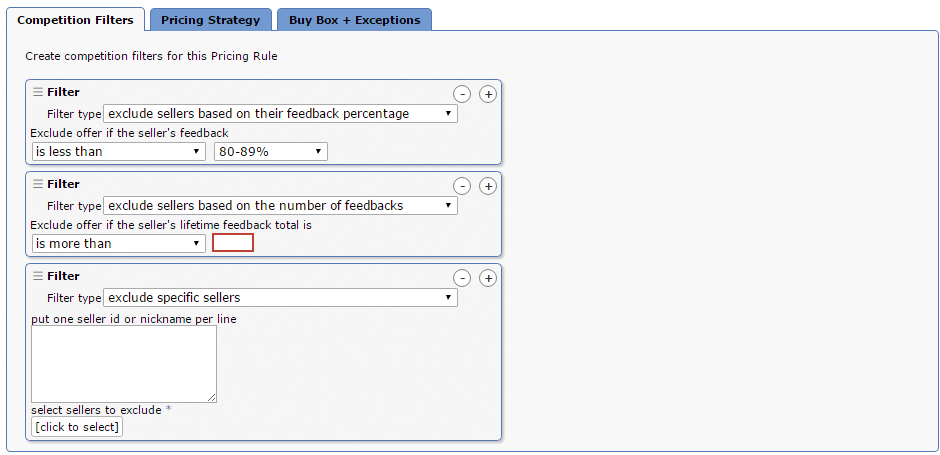 Being Prudent
Find reasonable upper and lower limits for your prices. Keep in mind that large sellers may have better deals from their suppliers and can afford to drop prices more that you. Therefore, setting up price limits on either side of the pricing spectrum is always a good competitive strategy, so they don't drive your profit down completely.

Adding upper and lower limits for your prices in Sellery is simple. Also, Sellery calculates the minimum price by default, based on your cost and the Amazon fees and commissions. Look for the Pricing Log section to see what the results are for specific items.
Another approach is to target individual MegaSellers with a unique pricing strategy customized for every situation. To set up a dedicated competitive strategy just for them, you could try two filters in tandem. So, select the "include specific sellers" option from Competition Filters and the "If number of competing offers after filtering is more than one" Special Case.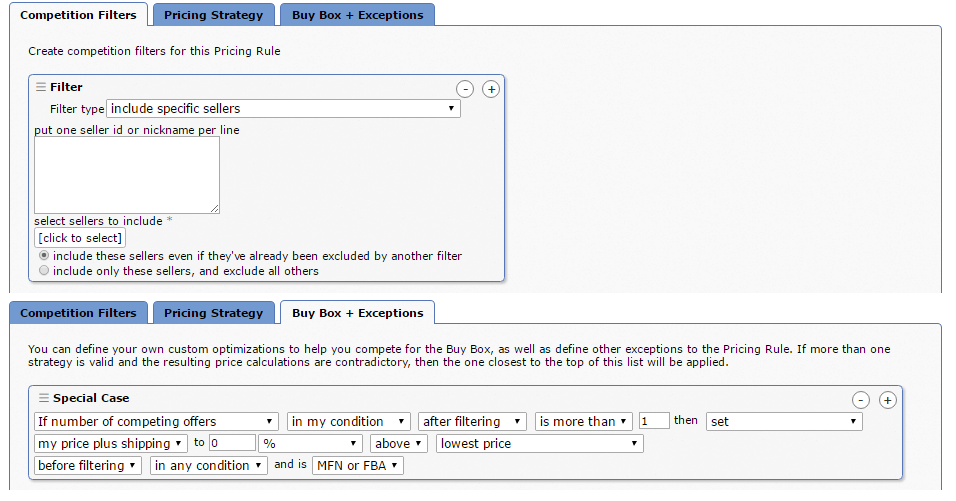 Checking Lead Times
Even MegaSellers have to replenish their inventory every now and then. Take advantage of back-ordered situations, and set up a competitive strategy to win the sale against a large seller. You can do this with Sellery by adding a competition filters based on shipping lead time.

Waiting for Them to Sell Out
If you don't have the resources to compete with a MegaSeller, you may want to wait for them to sell their last unit. You can address such circumstances with a Sellery special case, and catch the moment when the Megaseller's offer is no longer available. Once this happens, you can build your prices in reference to other indicators or other competitors.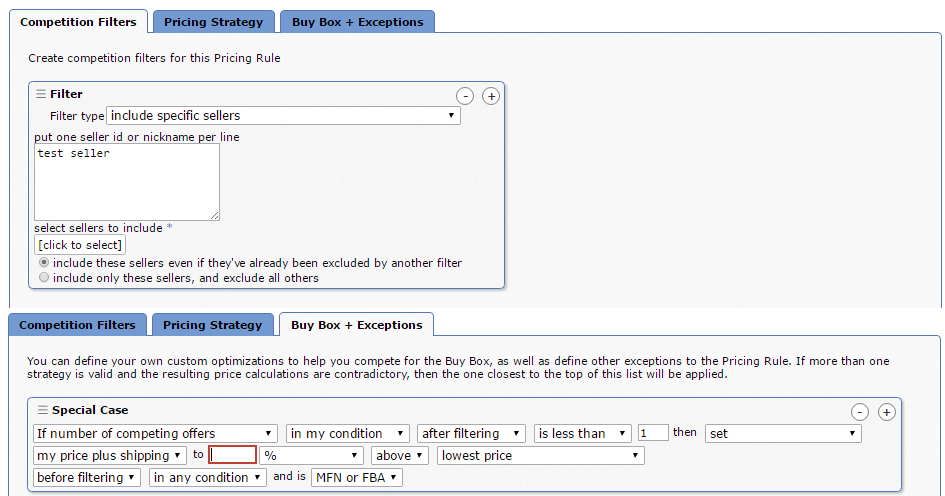 That concludes our list of tips for Amazon sellers who face competition from large, reputable business counterparts.  For more on how to keep that edge on Amazon, check out our Sellery video page, or write to us at Sellery@SellerEngine.com.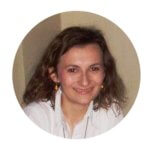 Iulia is one of SellerEngine's Repricing Experts. She takes pride in being kind and helpful and goes by the saying "sharing is caring".