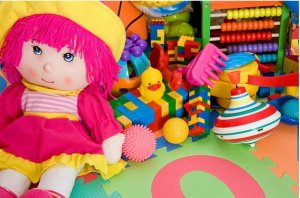 Christmas comes but once a year, and so too does Amazon's holiday shopping season. While you may not be decking the halls just yet, you may already have started planning to stock some toys in time for the Amazon holiday rush. Before you make merry with the mistletoe, take a look at our list of to-dos to sail through the Christmas campaignSellers and vendors have a variety of ad... More, and make the most of your Q4 inventory this year.
For those of you who are thinking about adding a little bit of holiday magic to your Amazon selling account, now's the time to start working on it. Amazon has released the holiday guidelines for selling Toys and Games on the platform, and started their yearly e-mail campaign on the topic. While the Toys and Games category is quite profitable, especially during the holiday season, Amazon doesn't grant third-party merchants the right to sell in the category during Q4 just like that.
Before you get all jolly and giddy about this, here's a quick reminder of the requirements you need to meet in order to be able to let Santa's little helpers do their magic on your account:
Your first sale on Amazon must be prior to September 18th, 2015. Keep in mind that this sale is not limited to the Toys' department.
Sellers are required to have processed and sent at least 25 orders starting September 1st 2015 through October 31st, 2015. Again, these orders can fall under any category, they are not restricted Selling certain product categorie... More to Toys and Games.
Your pre-fulfilment cancel rate must be lower than 1.75% all through October 2015.
Your ODR rate should be lower than 1% short term starting November 1st, 2015. For more information on this one, you can find more info here 
Your late shipment rate must be lower than 4% all through October 2015.
If you're doing FBA, however, and your account is doing fine, you don't have to worry; these holiday restrictions will not apply to your FBA inventory.
For those of you who sell toys throughout the year, keep in mind that these restrictions apply to the holiday season only. This means that they will apply to you as well. Amazon might decide to cancel your listings in the toys department if you don't meet the requirements for Q4. If this happens, you'll receive a message from them in January when you will be allowed to start selling again.
Keep in mind that in order to be able to benefit from all the fun and games, you need to monitor all your customer metrics, and make sure that you take all necessary corrective and preventive measures. You might not want to overuse the "Cancel" button' and make sure that you only advertise inventory that you actually have in stock. Also, you need to make sure that all your orders are shipped and confirmed when they should be. You can always start doing FBA in order to ship your items faster. Also, you should review all Amazon policies and guidelines. If you're new on Amazon, you might want to check out our article about the top 10 mistakes seller make on the platform.
If you're having trouble keeping your parameters in check, we're here to lend you a hand. Send us an e-mail at services@SellerEngine.com, and tell us how we may help.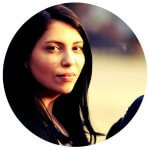 Irina is part of the Business Development Team at SellerEngine Software. She's an expert in bringing back to life Amazon Selling Accounts. Her motto is: everything will be alright in the end, and if it's not alright, then it's not the end.