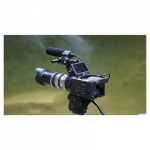 Private LabelThis is what you call products manufactu... More video uploads will soon be available to Amazon sellers. The official launch of a video uploading tool, currently in Beta, is set to give registered brands and private label products  on Amazon even greater visibility.
Some private label sellers have recently been invited to try a new Amazon video uploading tool. Currently, only sellers with Brand RegistryAmazon Brand Registry is a tool that ena... More 1.0 or 2.0 have access to the tool. If you qualify to test it, you'll find the tool in the Enhanced Brand Content section of your account, under AdvertisingAdvertising is a means of communication ... More. Private Label video uploads will allow private label sellers to increase visibility of their products to potential buyers on Amazon. 
If you're selling brand owned products, the Private Label video uploads function will enable you to display your videos in the main image block of the product details page. They will show up in the product image section, at the bottom of the thumbnails list.
To be accepted, your videos must comply with certain guidelines and technical requirements. Make sure you double check your videos before you upload as they will also be featured in the Amazon Video Shorts section.
Note: If accepted, the videos will be live within 6 hours. There's currently no way to know if your uploaded videos are accepted, other than checking the product details page.
Here's what we know from the tool preview:
Acceptable Video
File format: 3GP, AAC, AVI, FLV, MOV, MP4 and MPEG-2.

Title:100 characters max, to be displayed in the "related video shorts" section of the detail page.

Description: 400 characters max, used for classification.

Video specs: 16:9 aspect ratio, 1920px ×1080px resolution, 1280 mm×720 mm in size or more, 72 (sic) dpi or more (preferably 300).

Color Profile: RGB.

Age-appropriate content: select the 'adult audience' box if not suitable for under age 18.

Video thumbnail: a JPEG or PNG format video frame of the highest quality, with

16:9 aspect ratio, and at least 1920 px in width.
Not Acceptable
File format: Amazon specifically mentions  Apple ProRes files, but we would recommend only using the formats stated above.
References to:
own company or distributor, including contact information;

competing products or any degree of authorization ("sold by authorized resellers");

mentioning prices, promotions, discounts, or affordability ("cheap," "on sale," "best price");

shipping details ("free shipping," "ships in," "fast delivery");

time-sensitive information ("on sale now," "best product of the year," "summer favorite")

customer reviewReview and feedback are sometimes used i... More content or references to it from Amazon or any other site;

citations from – or references to – external sources, including broadcasts and print ("as seen on TV");

warranties or guarantees ("satisfaction guarantee," money back");

other brands' logos or more than one brand per video;

website addresses other than Amazon's, as well as redirecting links or language;

products used for criminal activity.
Or content that includes:
boastful comments ("best selling," "hottest," "#1 online");

offensive content, including nudity, profanity, or illegal activity;

video footage you don't own the rights to.
Some of these requirements are mentioned in this EBC training video by Amazon Seller University:
[az_lightbox_video_sh image_url="https://sellerengine.com/wp-content/uploads/2017/09/EnhancedBrandContent.png" thumb_width="450″ link_url="https://www.youtube.com/embed/yxUwDxx7pOw" title="" gallery_name="" class=""]
Note: This footage shows the Enhanced Brand Content tool as it was prior to the Beta tests for the video uploader.
On a different note, Amazon has recently changed the way EBC and A+ content is displayed in its mobile app. Buyers no longer need to click on the product description to view enhanced content. Simply scrolling down the product page will now suffice.
It's not yet clear if files shared with the new video upload tool will continue to be displayed at the bottom of the main block indefinitely on both the desktop and mobile version, should the Beta feature be a success. After all, Amazon real estate is precious.
At this point, the video uploader may be rolled out by Christmas. But enhancing brand content and optimizing for mobile should be at the top of the list for vendors and private label sellers who want to reap the benefits in Q4 and beyond. 
So, whether you're taking part in the video upload tool Beta test or not, this would be a good time to start adjusting prices to increase sales and maximize profits. Kate and Mike have a few tips on using Sellery to boost your private label sales.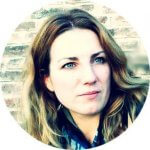 Melanie takes an active interest in all things Amazon. She keeps an eye on the latest developments and keeps Amazon sellers up to speed.