Editor's note: This is a guest post by Alex Valchev from 888Lots. 
888 Lots is an innovative online liquidation platform that gives online sellers new opportunities to expand their business.
At 888 Lots, we are trying to build the most advanced and intuitive liquidation platform crafted especially for online sellers. What we offer is surplus inventory, wholesale lots and liquidation sales. We carry over 100,000 items of brand new merchandise across more than 30 categories, and we do all this without compromising on our customer service quality. We also give you the possibility to make profits of up to 5 times your initial cost thanks to our great margins.
Here is a little more information about some of our key benefits for you as an online seller.
Platform
Our team of developers is working hard to ease you through the process  from the moment you register to the moment you sell your products on  your online store.

It's All in the Details
All of our lots and items come with information that is as detailed as possible, such as: ASIN numbers, UPC codes, MSRP values, last known price and much more. You can download a manifesto with all the data for your lots and the items in them.
Features
We also have some pretty cool features like our Negotiator, which enables you to negotiate the price of each lot.
Moreover, we recently introduced the Lot of the Day, which is a special  lot with a special price. The best part is that these lots come with a flat shipping cost, and some are sold under 5 minutes.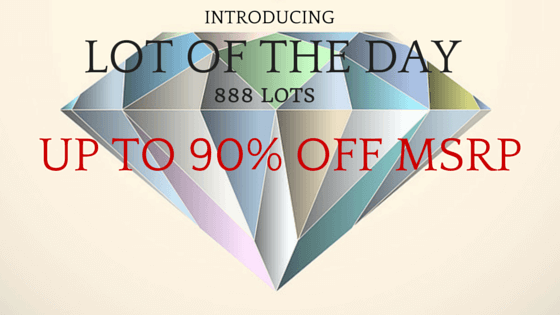 What's more, we have a Mystery lot, which includes items that don't have ASIN numbers and barcodes.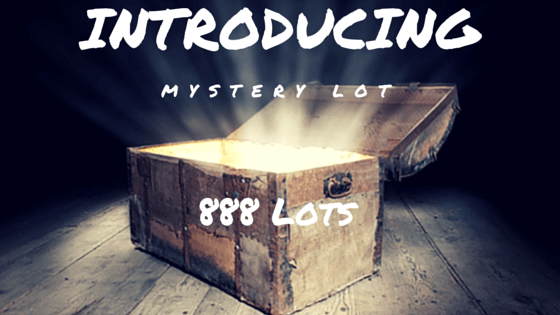 What are the items in it? – We don't know. It's a mystery.
What are the prices of the items? – We don't know that, either. That's right, it's a mystery!
What's in it for you is the price. You can expect to buy one of these lots for a song, considering the overall value of the items within. We also have our standard and branded lots.
Listening To Our Customers
Our team just came up with three subscription plans to meet the needs of all our customers. As of now, when you subscribe to our service, you also gain access to our premium lots and individual items.
Our premium lots are specifically picked for online sellers, because we understand the effects of shipping costs and marketplace fees on low-cost items. On our premium lots, we have removed most of the items below $15.00, giving you items with higher per-item values, the lowest possible shipping costs and marketplace fees, and the highest margins possible. If buying a lot is too much for you, take advantage of our Individual items. All of our individual items have high margins, and there is no minimum order. You can buy just one item or as many as you want.
But a lot more is coming up. Our team is dedicated to bringing you the most advanced liquidation platform. We are constantly tweaking and improving our systems thanks to the great feedbackA performance rating on a scale of 1 to ... More from our customers and the online selling community.
To find out more about us, visit our website and become our member for free.