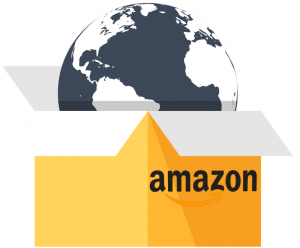 Amazon has become an eCommerce giant since its inception in 1994 and they show no signs of slowing. It's no wonder that, every year, thousands more businesses sign up to sell merchandise on Amazon. Who wouldn't want a piece of that pie?! And, if it's Amazon pie you're looking for, you'll want to focus your energy on the Amazon Buy BoxThis refers to the situation where a sel... More. It's reported that over 80% of all Amazon sales come from the Buy Box. Read more to learn how to optimize your chances for Buy Box ownership.
The Amazon Buy Box algorithm is top secret and Amazon is constantly making changes and adjustments to the algorithm. This keeps sellers on their toes and stops any one entity from monopolizing on Buy Box wins. We don't know the exact algorithm. But, over years of experience, we've been able to identify the top factors Amazon uses to award the Buy Box. We'll cover 4 key elements below will help you win the Amazon Buy Box more often.
How to Win the Amazon Buy Box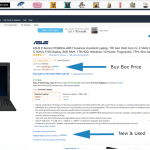 The Amazon Buy Box information landing page cites: "Since seller performanceA measure of how well Amazon sellers are... More metric targets can vary by category and are subject to change, we do not disclose specific targets for becoming Buy Box eligible. Buy Box eligibility requires meeting very high standards. Excelling in all areas that deliver an outstanding customer experience is the best way to achieve Buy Box eligibility and win the Buy Box". 
Understanding those "very high standards" and adjusting your business practices to meet them is the only way to guarantee Buy Box wins. Take a look at these four areas that weigh heavily in the Amazon Buy Box algorithm.
Real-time Intelligent Repricing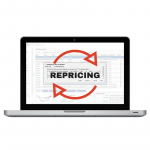 We all know that getting the best (and lowest) price on any product is Amazon's main game. So making sure your price is within a reasonable range compared to your competitors is very important. Especially when competing for the Buy Box. If your price is too high above your competition, it's unlikely you will win the Buy Box. Amazon definitely includes factors other than price, but price is a big hitter in the algorithm. Make sure you set your account up with a real-time automated repricingIt's the practice of controlling and c... More tool, like Sellery, so that you can automatically monitor your competition prices and react accordingly to maintain or regain the Buy Box.
When there is a change in Buy Box owner, it's important to quickly adjust your price accordingly. That way, you can compete for your spot in the Buy Box rotation. Amazon used to only award the Buy Box to one seller at a time.  Now they rotate ownership between all Amazon Buy Box eligible sellers.
Keep your Items in Stock
Amazon only awards the Buy Box to sellers with active stock of that particular item. If you find yourself in a position with a hot-selling item, make sure you restock it before you sell out. Use a good inventory management tool to help alert you to low stock levels. Then replenish fast selling items as soon as possible. Keeping your listing active at all times will help you stay in the Amazon Buy Box rotation.
Sell via FBA or Seller Fulfilled Prime
Amazon will always give preference to FBA sellers when awarding the Buy Box. To even out the playing field, Merchant Fulfilled sellers now have the option of Seller Fulfilled Prime. Seller Fulfilled Prime items are not housed in Amazon's warehouse. But those items are available for consumption by Amazon Prime members. If you aren't selling via FBA or Seller Fulfilled Prime, your next best bet is to offer free shipping and/or offer multiple different shipping options.
Amazon is concerned with best price but also best customer experience. That is where fulfillment comes in. Sometimes, you may see an FBA seller with a higher price owning the Buy Box over other sellers. This shows that, while Amazon does weigh landed price in their algorithm, other factors are nearly as important to them. Amazon sellers can manage their shipping settings from Seller CentralAmazon Seller Central is a portal or a h... More directly, under 'Shipping Settings'.
Customer Service and Seller Metrics
Finally, looping back to the idea from above that Amazon awards the Buy Box to the best price and customer experience combination, it is imperative to keep your seller metrics at or better than Amazon's targets. These metrics weigh fairly heavily in the Amazon Buy Box algorithm because they are a representation of what the buyer's experience will be. If you fulfill orders on time and as described more often than not, your metrics will reflect that and Amazon will award you more time in the Buy Box position.
If you are competing against another seller for the Buy Box and your prices match but you have better seller metrics, odds are that you will be awarded far more of the Buy Box share. You can check your Account HealthAccount Health is an Amazon page which c... More page from the Performance link in your Seller Central account for insight into your metrics and areas that could use improvement. The better your seller metrics, the higher your chances of winning the Amazon Buy Box more.
What does it all mean?
In conclusion, the key to success on Amazon truly does lie in the Buy Box and how often a seller is able to win that position. Bonus goes to sellers who are able to maintain the Amazon Buy Box and increase profits while in that position. Use these tips and tricks to help you optimize your Buy Box percentage. If you have any questions or would like to get into more details around the Buy Box, feel free to comment below and we will offer any relevant suggestions and applicable advice as soon as possible. Thanks for reading and good luck!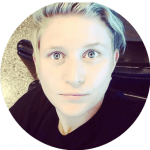 Kate is an avid reader/writer, world traveler, dog lover, lead singer in a band, and Amazon extraordinaire. She loves long walks in pretty much any setting and helping Amazon sellers grow and succeed.