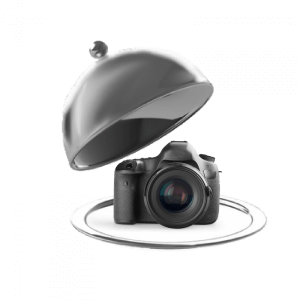 Selling on Amazon is like trying to convince someone to buy something they've probably never seen before, from someone they've never met. But seeing is believing, and that's why a sale can be down to just one thing: the product image. So, how can you make sure you get the most out of your product images and constantly improve Amazon listings? Continue reading for the 7 tips to great product images.


Anyone can put together a makeshift photo studio at home with a tent, a tripod, a few lamps and some white foil, so it's no wonder so many sellers take their own product photos. After all, uploading a product image that's compliant with Amazon guidelines isn't that hard. But what do you do to improve Amazon listings and bring the best out of your photos?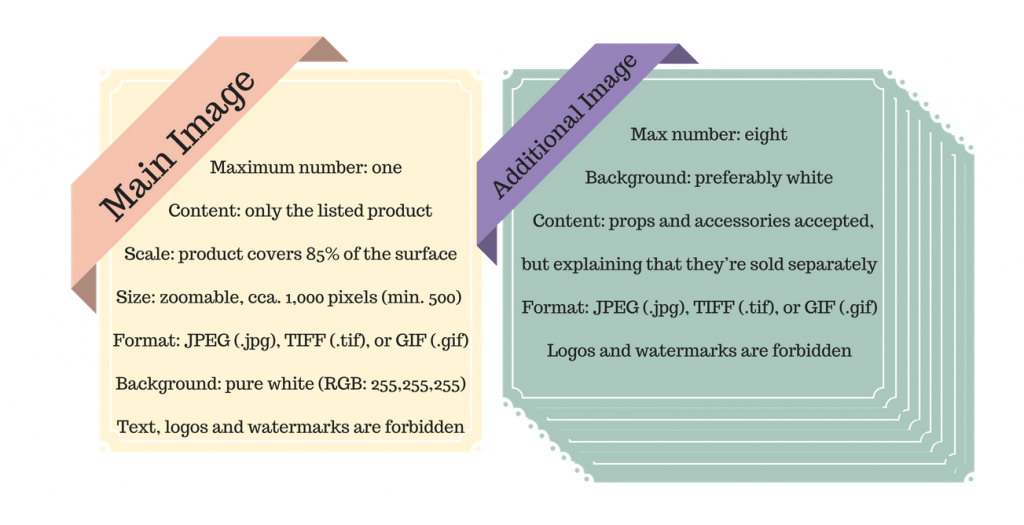 Here are the 7 aspects every Amazon seller should consider before submitting product images:
1. Flash
To avoid a blinding flash spot in the middle of your photo, you need to use a flash diffuser when you snap your photos. If you don't have one, cover the flash with a white, translucent plastic box, a piece of white plastic bag or some white tape. For a gradient effect, place the item in a photo tent, and use another diffuser between the camera and the item. Alternatively, use your photo editor to smooth it over.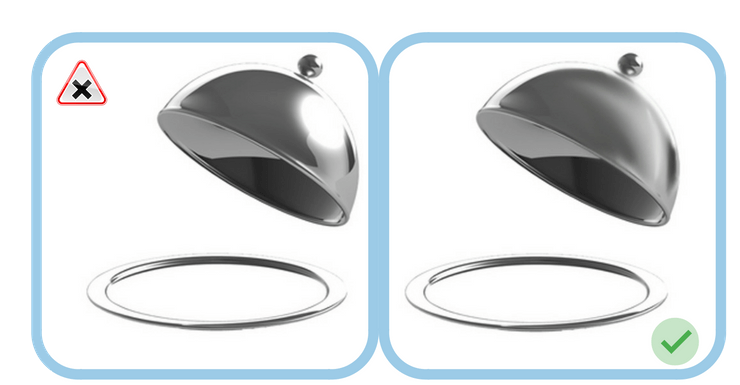 2. Shadows
Shadows can enhance an image, pointing out some of the finer features of the product, but they can also draw attention away from the subject. Your aim is to make the product stand out naturally, so go easy on the shadows and highlights. Notice how the shadow in the left photo draws your attention to it. Then look at the picture to the right, note how natural the product seems to be without extra shadows. Test all your images with softer shadows and highlights to see if they're a good alternative for better Amazon listings.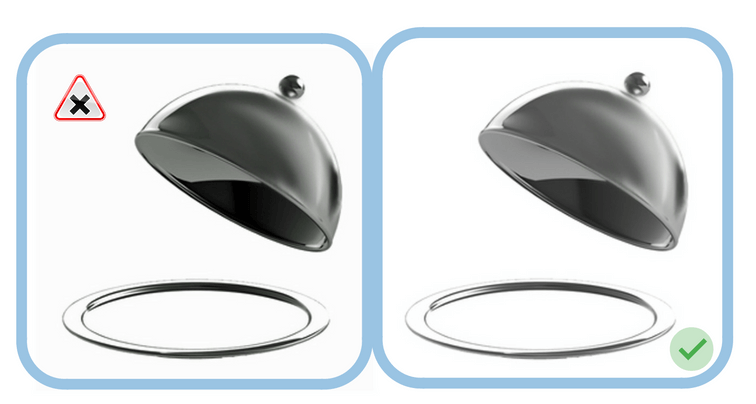 3. Background
Amazon only accepts white backgrounds for the main image, but the background for additional images is up to you. A simple way to improve Amazon listings is to work on background for your images. Depending on the type of product and how much photo editing you're willing to do, you'll probably be better off choosing a plain background in white for a dark or colorful product, that can make it stand out. When it comes to white products, though, it's best to choose a dark background for emphasis.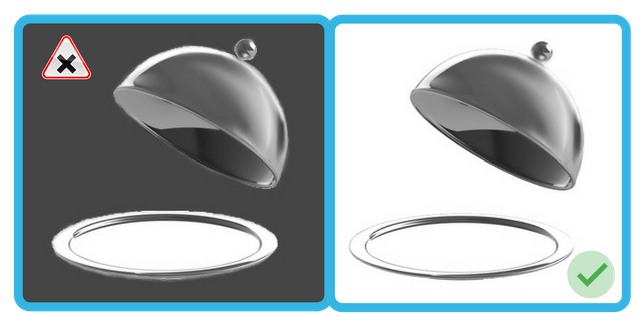 4. Infinity Curve
There's nothing like an infinity curve (edgeless bend in the background) to create a sense of space and timelessness. The photo to the left shows our serving tray in front of a joint or an edge. The one to the right looks smoother because the background material behind the tray is gently curved. To achieve this effect without buying a professional infinity cove (photography studio setup with curved support for the background sheet), simply bend the background material, and fasten it using clips or tape.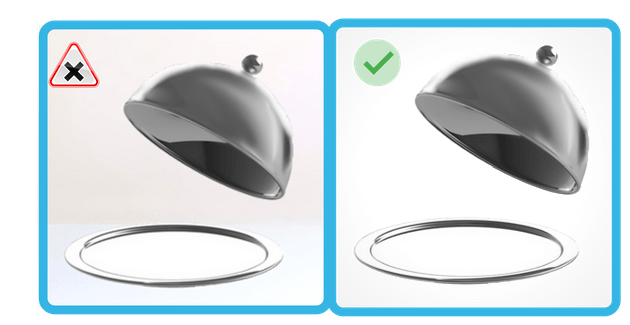 5. Orientation
Symmetrical items are easy to format in a photo. Simply lay them out so that they're spaced at equal distances from the edges, with slightly more space at the top than below. For asymmetric products, though, orientation can make a difference. It may not seem important, but it could help improve your Amazon listings if you flip the photos so that they're facing the customers as they read product descriptions.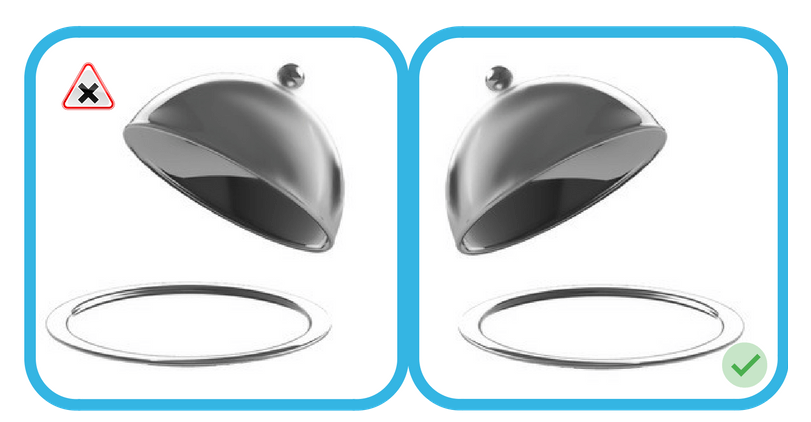 6. Scale
It's very easy for customers to be mislead into buying items that are not the right size for them. If you sell dollhouse furniture or miniature cars, you've probably come across cases like this. Not all customers read the product description carefully, checking the size or the weight. So, where possible, point out the size of the item using measuring units as reference, rather than other items, to make your Amazon listings better.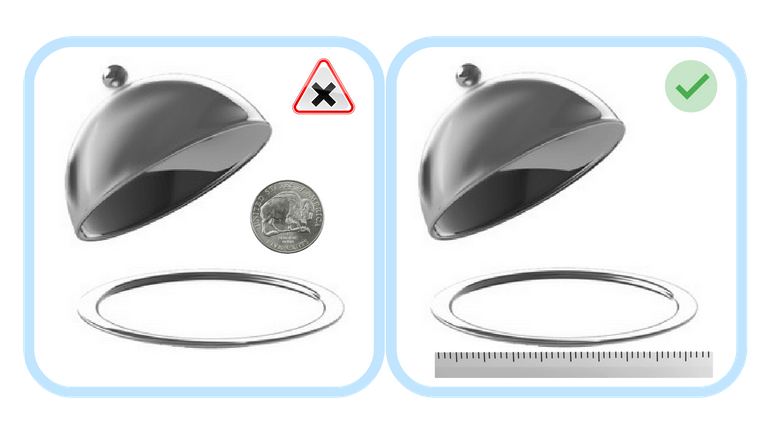 7. Specifics
Your main photo needs to reveal what the finished product looks like, how many units are in the box, what colors it comes in, the parts and accessories, etc. Notice that the picture to the right is more specific, showing the relative sizes of products, and indicating the number of units clearly. Your additional images can be less specific, featuring a single item at a time, with a prop, an add-on item, a model, and even with text.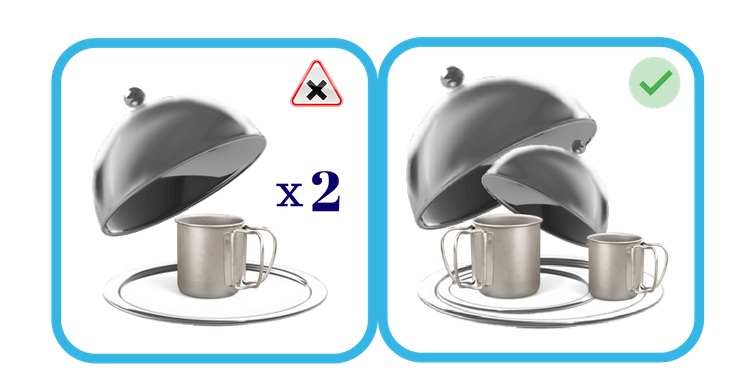 This is just the tip of the iceberg, and we have many other tips to share on how to improve Amazon listings. Whether or not you apply them, remember to test different main images, to keep an eye on sales levels, and to use the one that generates the most sales.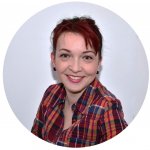 Irina H. is our International Business Development Specialist and our company do-all, whose motto is 'Never give up, never give in, and always give it your best'.