To most sellers, having good feedbackA performance rating on a scale of 1 to … More on Amazon is crucial. It affects sales volume, ODR rate, and Buy Box eligibility. To some extent, it even affects the IPI score. But maintaining a good feedback rate isn't easy.
Amazon offers a variety of tools and reports to help you understand feedback score and manage your negative feedback. The Feedback Manager is the 'star' table customers can view on your seller profile page. And 'Manage your Rating and Feedback' in Reports breaks down the ratings so you can sort and filter them.
Then there's the 'Customer feedback problems' section in Account Settings>Orders. It hasn't been around long, but it's already affecting the way sellers respond to negative feedback. On the one hand, it streamlines feedback management. On the other, it's a target for dishonest sellers.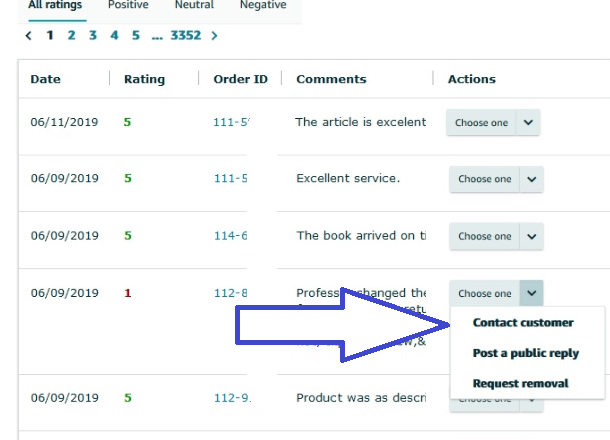 Customer feedback problems
As seen above, this latest feedback tool is like a hub. It enables you to view all your feedback and take action right away. And the options are arranged sensibly. Let's briefly talk about them, the challenges you might face applying them, and what Amazon expects of you.
Asking Buyers to Remove Amazon Feedback
Be patient. From the time their order is placed, buyers have 90 days to leave feedback. They then have another 60 days to retract it. So, it can take up to 5 months to resolve the issue, and buyers may need some hand-holding. But it's time well spent.
Be helpful. Buyers can access feedback links from their order list or from a help page. But the format isn't consistent across venues. For instance, buyers on Amazon UK can't follow official instructions like the ones below because they're inaccurate. If you can, send them the link they need to remove feedback.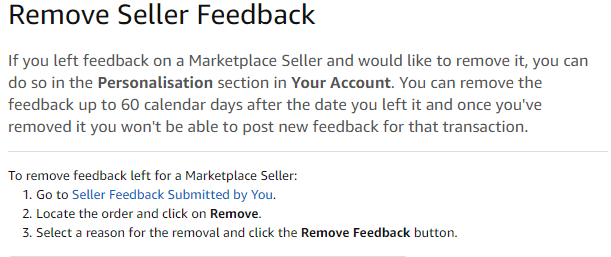 Feedback removal instructions as seen on Amazon UK on June 11, 2019
Be careful. When first contacting buyers, sellers should apologize, ask for details, and offer to refund all or part of the shipping cost as a sign of goodwill. But outright refund offers or other incentives in exchange for feedback removal are prohibited. Phrase your message accordingly.
Be specific. The seller messaging service lets you specify that you're writing to a customer about feedback. But buyers are allowed to opt out of non-critical communication with sellers, as seen here. So, messages often go unnoticed. Some sellers choose to blacklist these buyers.
Be honest. Some sellers try to get around this hurdle. They send messages with the word 'Important' in the subject line. But when buyers complain, Amazon sends a warning about bothering buyers, or shuts them down immediately. We've seen a rise in these suspensions. 
Posting a Public Reply
Be diligent. When buyers don't respond or they don't want to cooperate, the next step is to post a public reply to their comment. This reply serves as proof that you've reached out to customers and you're still open to suggestions – both signs of goodwill.
Be courteous. There's no room for finger-pointing here. Phrases like 'your issue', 'despite', 'you feel', etc. indirectly put blame on the buyer. To show that you reached out with the best of intentions, talk about what you've done or would have liked to do for the buyer.
Asking Amazon to Remove Feedback
Be punctual. Sometimes buyers are unwilling or unable to remove negative feedback. If you don't hear back from buyers and you're nearing the 60-day deadline, Amazon may be able to help. But only if the feedback violates the guidelines, and it's less than 90 days old.
Be convincing. Contacting Amazon should be a last resort. But as long as the buyer received the product, Amazon will hear your case. When you write, prove to Amazon that at least one of these conditions is satisfied in as few words as possible, with quotes and order details:
The language used is obscene.

The information is personally identifiable.

The comment refers to the product, and there's no mention  of the service.

The order was fulfilled by Amazon or using Buy Shipping services.
Be clear. Just like before, with the messages, Amazon doesn't take kindly to sellers who misrepresent their case. If you try to trick them by opening cases on a different topic from the available menu, Amazon may have no choice but to shut you down. Only contact them if the feedback violates the guidelines.
Tip: Once you select Request Removal, Amazon sends an automated message saying it may or may not remove the feedback. You then have 5 days to reopen the case, once only, if you want to make changes that you think are relevant.
Clearly, managing your feedback on Amazon is becoming harder. With filtered messages, stricter guidelines, and confusing technicalities, getting rid of negative feedback is a monumental effort. But our Account Monitoring team loves a challenge, so don't hesitate to get in touch if you need another pair of eyes.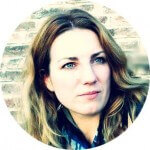 Melanie takes an active interest in all things Amazon. She keeps an eye on the latest developments and keeps Amazon sellers up to speed