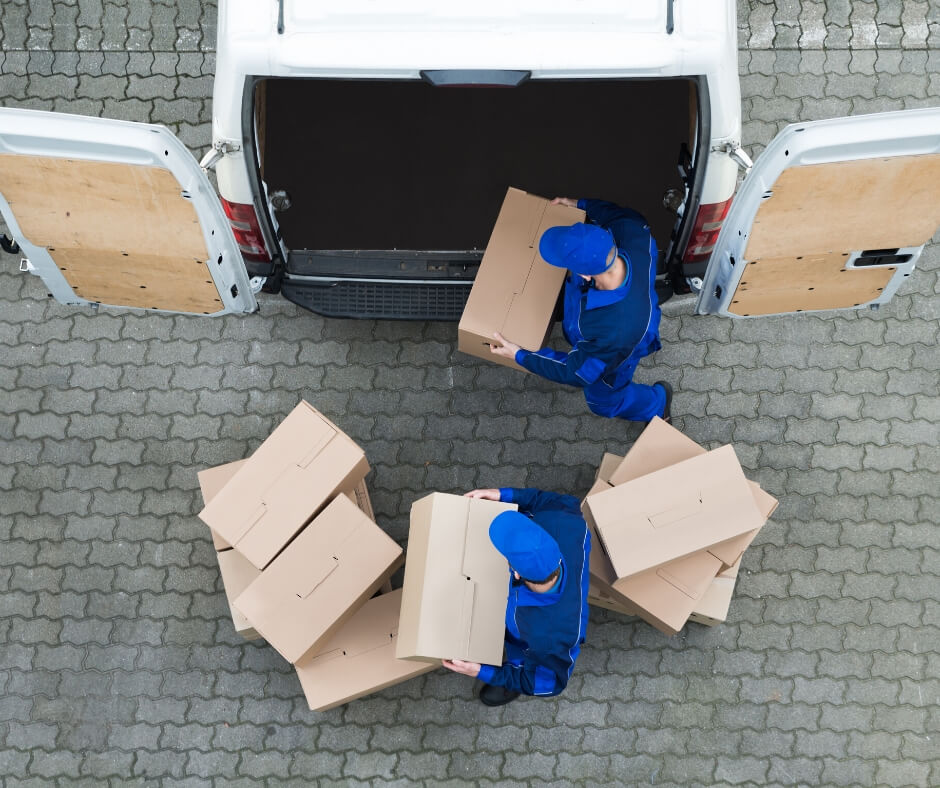 If you are someone that is selling online, and you are looking for more goods to put for sale and make profit, one of the ways to do that is through liquidation platforms.
What are liquidation platforms?
When you put the term "liquidation" next to retail/wholesale, it refers to:
online marketplaces from where you can buy merchandise that is listed as liquidated goods.
And for a variety of reasons. Categories.
Usually, liquidated goods fall into four categories: customer returns, overstock, closeouts, and refurbished.
Who are they for?
Let's put it straightforward: those goods are for resellers that own companies and want to make vast amounts of profit, at lower prices offered by liquidation platforms.
You're probably wondering:
Are those platforms suitable for any reseller?
Find this answer in the next paragraphs that follow.
What people need before they could start buying from liquidation companies?
The first thing that comes to mind is – "Do I need an official document when I want to buy liquidation stock?"
Answer: It is a must.
It's called: a resale certificate.
Long story short: it will help you buy from liquidation platforms, such as 888 Lots.
The best part:
It helps to get along with taxes, and avoid paying sales tax you do not have to pay.
Now, if you want to learn about what it is and how you can apply for a resale certificate, just make sure you check out 888 Lots' ''What is a resale certificate and how to get one?'' article, which will help you go through the whole process step-by-step!
Remember: a sales tax will be collected from you when you resell the item to consumers, especially on marketplaces like Amazon or eBay.
Perhaps in your brick-and-mortar store, too.
Why is sourcing products from liquidation companies beneficial for people with businesses?
It's all about the pricing.
It's true:
Prices on products from liquidation companies are cheaper.
You buy liquidated individual items or wholesale lots on prices that fit your budget, and then you make a profit!
The best part:
The 888 Lots platform helps you calculate your profit.
You can also come to the 888 Lots warehouse and meet the team in person – check the goods, make a deal and leave with them.
The cons of sourcing products from such companies.
There's not much to add to this.
Except for a small risk when you buy a wholesale lot.
A 3 to 5 % difference might occur from what's inside and what is written in the manifest.
But that's not an issue, because, in the end, you always make a profit.
Tips to get the most out of such liquidation companies.
Now, to ensure that you are indeed making a profit…
Here are a few tips that every respectable online seller should do:
Conduct proper research at all times. For example, a lot of people have gardens. Many products are on-demand right now.
What is trending? You need to be able to predict what people are going to buy and when.
An example with the garden again: look at what is trending and what people need for their back-yards.
When is the best time to start selling such products? It's not the winter season for sure.
Another one: Summer is near. Think of all the sports shoes, clothes that people need to buy.
New video games are always coming out. A lot of people are staying at home right now, playing video games.
Figure out what kind of PC parts people buy and how you can profit from them, too.
As you can see:
It's all about proper research and choosing the right time when to buy and sell.
Now:
You can also use apps that can help you out.
How and why?
A prime example is the application "Profit Bandit"- Seller's Engine's tool.
With it, you have two choices:
1) Use keywords to find what you are looking for.
2) Scan the barcode of the item that you are looking to research. It pulls the item directly and all the info you need.
Overall: it provides so much information, simplifies your listing process and saves valuable time.
Your go-to app for business.
We hope that this article was useful and shed some light on the process of what liquidation platforms are and how you can benefit from them.
Don't forget to share this article, and make sure you also visit our 888 Lots website to check out our inventory!
Boyan Ilchov. Gym goer. An avid reader. Knowing about the hardships of learning, a man who has, without rushing or without faltering, gone as far as he can in unraveling the secrets of power and knowledge.