**This post was updated 3/13/217
Connecting a bluetooth scanner to Profit Bandit is easier than you might think. Today I'm going to show you, step-by-step, how to connect Profit Bandit to your iPhone. Tomorrow, I'll post the same instructions for Android users.
Here's what you'll need:
An iPhone running iOS 7.1.2 or above (Note: this doesn't mean an iPhone 7. Profit Bandit will run on any iPhone 4S or later)
Profit Bandit with an enabled Bluetooth add-on. Tap the puzzle piece icon  in Profit Bandit and follow the on-screen instructions.
A scanfob. Most of our users use the OPN-2002 or the SerialIO Scanfob 2002.
The instructions that came with your Scanfob. I'll be connecting an OPN-2002 and will be using these instructions. You'll need to print them out in order to scan the barcodes on them.
Any item with a barcode to test that everything's working.
Let's get started:
1. Navigate to your iPhone's settings and then Bluetooth. Make sure Bluetooth is on as shown here: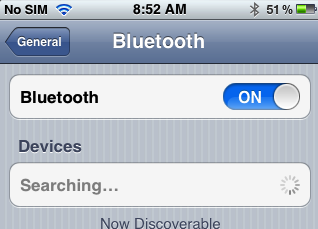 2. Scan the HID Keyboard Mode Barcode found on your instructions.

3. Hold down the Clear/Function key on the scanner for 5-10 seconds or until a blue light begins flashing. It's the smaller of the two buttons on the scanner.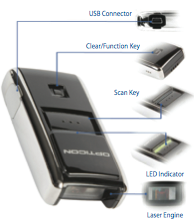 5. Your phone should discover the scanner (OPN-2005/2006 scanners may not ask for a PIN):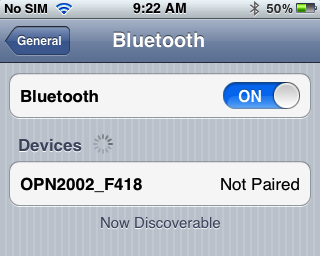 5. And ask you to enter a PIN. Because of the next step, you'll see that it's easiest to choose 0000.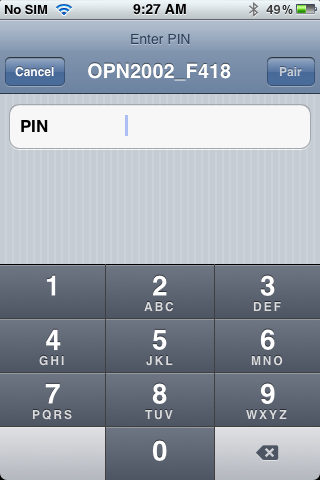 6. From your instructions, scan the list of barcodes with numbers next to them to scan 0000 and then scan END. Take care not to scan any other numbers.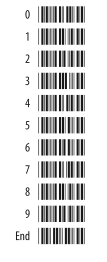 7. You should now see that your scanner is connected: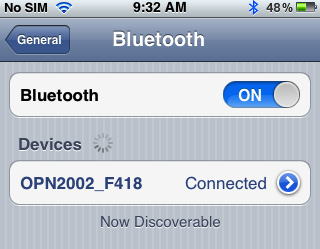 8. Return to Profit Bandit and scan your test item. Note that for your first scan you may need to select the manual search box before scanning. This should not be necessary for the rest of your scans.
9. While your bluetooth scanner is connected in keyboard mode, it will prevent the keyboard from popping up on the screen. To enable the keyboard just tap the small function/clear key on your scanner.
Please let me know if you have any trouble following these directions!
Don't forget to like SellerEngine on Facebook!