Get your Amazon BTS strategy back on track with a few easy last-minute tips. Find new ways to adapt to the latest Amazon Off to College trends, and keep your eyes on the prize.

Back to School Amazon sales are well and truly underway. But it doesn't mean you should throw in the towel if you haven't seen an uptick in sales yet. A wave of offers will be sweeping last-minute shoppers off their feet over the coming days. So, time to step up your game.
If it's going to be anything like last year, then one in three college students will put off their BTS shopping until just before school starts, according to the NRF. As for schoolchildren and their parents, a quarter of them will do the same.
There are 103 million Prime members, according to Statista, so well over 60% of Amazon users. And they spend $1,400 per year on Amazon, on average, or roughly double what other users spend.
However, probably only around 25% of online users in the USA shopped on Amazon Prime Day this year, Statista said. So, even though the BTS season stretches over 3 months now and peaks on Prime Day, like Cardlytics noticed years ago, there's plenty of money to be made in August.
This Back to School Amazon Event is Different
And Amazon's in on it. The Happy School Year event lets shoppers donate own brand school supplies to students in need using Alexa. Amazon's school supplies will also be donated at events hosted by Shaquille O'Neal and Ciara this month, according to a recent press release.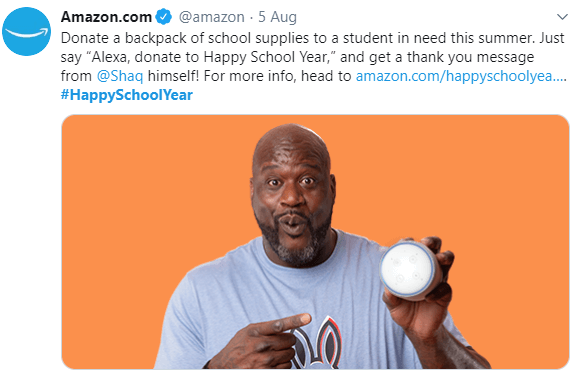 To donate school supplies, people can come to these events and use the Alexa Donation Station. They can also choose to shop from the Happy School Year store and select an education charity via Amazon Smile and Charity Lists. Or they can buy the Psycho Bunny hoodie from Zappos.
Is this good news for Amazon sellers? Well, if 'own brand' items are being given away, rather than sold, then Amazon probably won't be sponsoring them. Take, for instance, the AmazonBasics classic backpack in black, seen below.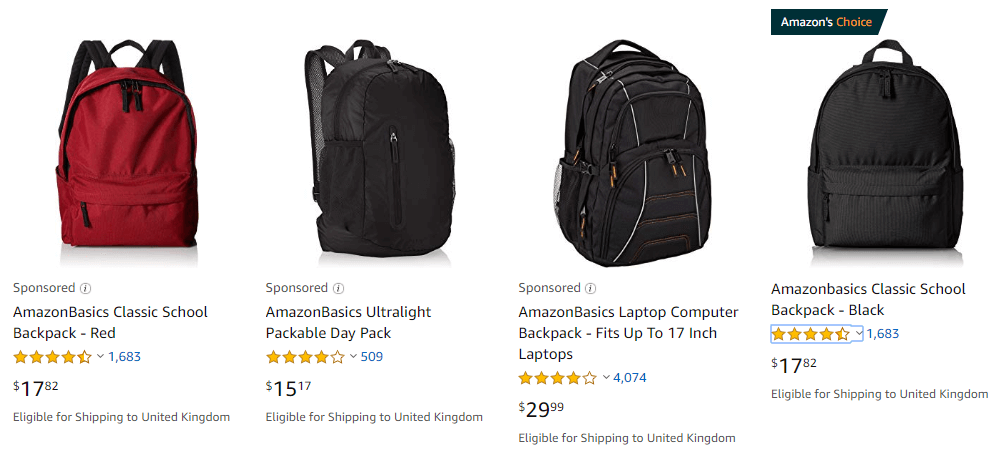 So, for sellers who have similar items and lower prices, competing with Amazon will be one less thing to worry about. And compete they shall. The NRF claims people plan to spend over $80bn this year on school supplies, and Amazon sellers want a piece of that pie.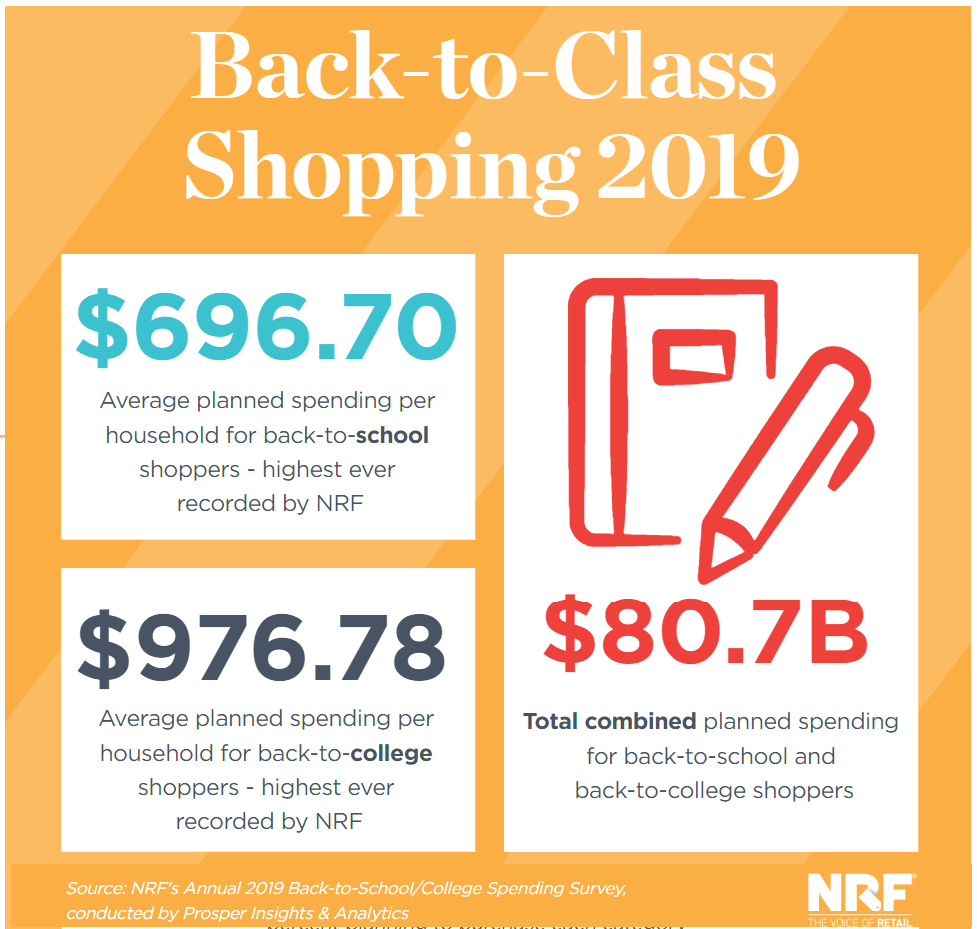 But college students plan to spend 40% more than school children this year. And remember the takeaways from our last Back to School Amazon tips post. A third of students signed up to distance courses, and the most popular items on Amazon are actually B2B school supplies.
So, Amazon sellers need to make sure that their offers reach the right people. That's college students, including long-distance students, and school procurement managers. For this reason, a good Amazon Off to College and BTS strategy should include these steps:
1. Ask children, teenagers, and parents for the names of popular shows, characters, video games, music bands, or even youtubers like Ryan ToysReview etc. Then check their websites for tips on lunchboxes, backpacks, notebooks, and bundles.
2. Check the official Movers & Shakers page daily to see the ASINs that made the greatest leaps in sales rankThe sales rank of products on Amazon ind... More in the past 24 hours.
3. Browse the Most Wished For page for items people want but are unwilling to buy. Try to find the reason people aren't buying them (i.e. price, availability, etc.).
4. Restock your best-sellers, but also stock home-study equipment (e.g. lapgear), locker accessories, stationery bundles, shoes, etc., and shift slow-movers while you can.
5. Keep your finger on the pulse of the market, checking double-spread ads in kids' magazines, Pinterest posts, #FoundItOnAmazon, and even daily newspapers for ideas (e.g. bulletproof backpacks are popular now, unfortunately).
6. Don't assume all Prime members are big spenders. There's an Amazon Prime discount for people with EBT and Medicaid cards, so make sure all your listings appeal to thrifty buyers.
7. Get your offers listed on the Happy School Year Educator page. Deal of the Day, Lightning Deals, daily deals, and limited-time sales are featured here.
8. Start your own Back to School Amazon campaignSellers and vendors have a variety of ad... More on social media, showing people how to buy BOGOF deals and use the Watch this Deal feature on Amazon.
9. Work on your copy and emphasize factors like convenience and better prices online to draw people away from brick and mortar shops, where most BTS shopping happens this month.
10. Tweak your Back to School Amazon keywords so that they relate to college students and school administrators too.
Clearly, when it comes to Back to School Amazon's got it in the bag. And so should you, if you brush up your Amazon BTS strategy. Hoping we've given you some food for thought, we'll sign off here and invite you to kindly follow our blog for more Amazon news, tips, and forecasts.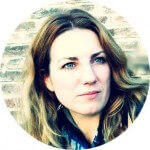 Melanie takes an active interest in all things Amazon. She keeps an eye on the latest developments and keeps Amazon sellers up to speed.