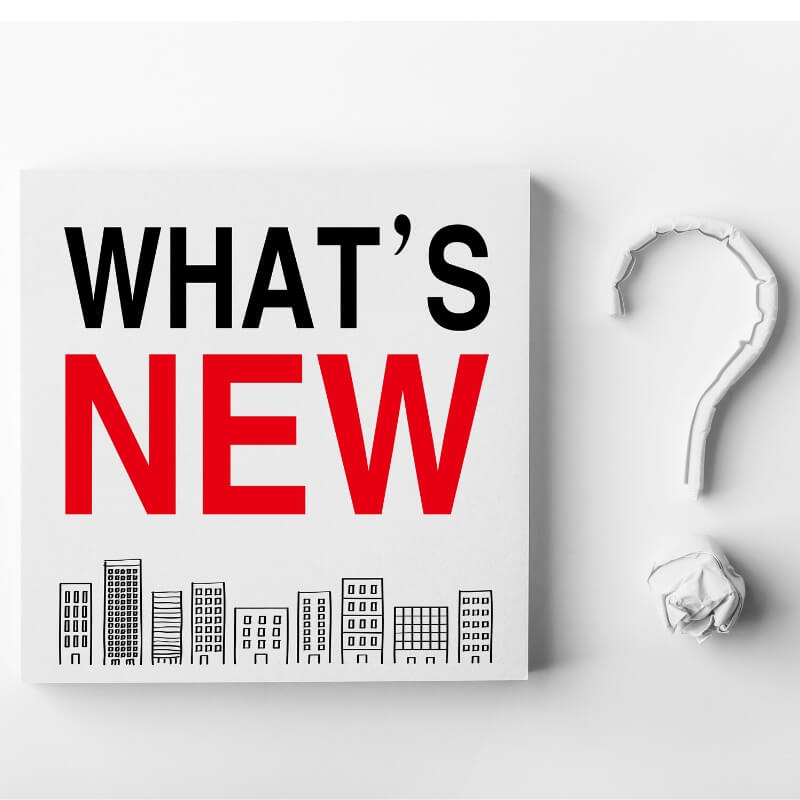 With the holiday season starting sooner than expected this year, Amazon sellers are in for a busy prep of the Q4. But as our Amazon Seller News will show, every cloud has a silver lining.
Read up on tax cuts, new features, promotions, metrics, and exclusive discounts. There's even a Brexit update and the scoop on Amazon's long overdue makeover.

Amazon Revamped
In early July, Amazon introduced a range of changes to enhance customer experience.
For instance, the No-Rush delivery incentive is once again available to Prime members. And users who share their kids' birthdays get a one-time promotional offer.
But even more exciting is the new colorway. The Amazon app now features a gradient teal color scheme. And the website's makeover replaced the classic orange banners with cool blues and other hues suggestive of peace, health, and stability.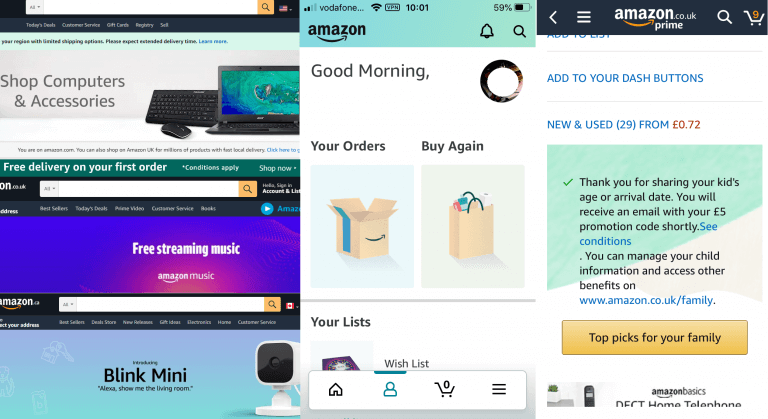 Prime Exclusive Discounts
Amazon announced that it's giving FBA sellers more coverage in Q4. If they use Prime Exclusive Discounts, sellers will have their offers displayed along with a savings summary ('You save x% as a Prime Member'). Their offers will also be given badges on Prime DayPrime Day was initially a one-day sales … More and BFCM.
New Price Per Unit Rule
Consumables can only be listed on Amazon onwards if they come with a number and type of units.
Listings without the 'unit_count' and 'unit_count_type' attributes (# g/m/mm/m2/count) will be rejected.
This applies to groceries, food and drink, beauty, health, cleaning, and pet supplies, among others.
U.S. Business Details Revealed
In line with other venues, Amazon.com will start displaying sellers' business (or individual) name and address on the seller page.
Sellers are free to use a P.O. Box or UPS Store mailbox instead of their home address. They may also rent a virtual office address that they have access to or can forward mail from.
Sellers are advised to check and edit their business information but refrain from entering their email address.
Carrying out conversations with Amazon users outside of the Buyer-Seller messaging platform could be seen as an attempt to divert buyers.
Amazon.de Announces Tax Cut
The German Government reduced VAT on July 1, 2020, from 19% to 7%.
Sellers are urged to update their prices to reflect this change and pass on the tax cut to buyers. Fixed Books Price (FBP) rules continue to apply. The tax cut will be available to sellers until the end of the year 2020.
Amazon Outlet is Back
Sellers in the USA, UK, Germany, France, Spain, Italy, and Japan can resume registrations to Outlet deals.
Sellers on these venues can go to the Manage Excess Inventory page and view Outlet eligible items. They can then hit the Create Outlet option from the Recommendations menu.
Widgets Removed
Earlier this month, we mentioned that the Buy BoxThis refers to the situation where a sel… More widget is being removed. It now seems the Payments Summary widget will also meet its end this month.
To access their payment balance, sellers can go to the KPI Bar dropdown menu, select a country to display the balance for and choose the Payments report.
Impending FBA Inventory Clean-UP
The next FBA inventory cleanup is due on August 15, 2020.
Anything that's been on Amazon's shelves a year or more will incur long-term storage fees (LTSF), on top of monthly storage fees and overage fees.
The Recommended Removals report can show slow-movers based on a first-in-first-out system.
Any inventory from this report that is removed by August 15 can no longer be sent back in until mid-November unless it's fewer than 8 weeks' worth of units.
Easier to Ask for Removals
Amazon relaunched the free removals promotion.
To make it easier for sellers to have FBA inventory returned to them, it's also revamped the Create Removal Order page.
Sellers can view unfulfillable units, submit removal orders, automate removal, and get instant confirmation via pop-up – all on the same page.
Return Windows Revert to Normal
As of July 31, 2020, Amazon's temporary return window extensions will cease to apply to the USA, the UK, Spain, or Turkey.The standard 30-day return window will henceforth be applicable to all customers on all of Amazon's 17 venues.
FBA Returns Left Out
As we approach Q4, sellers are advised to keep an eye on refunds. Amazon put out a video saying that, depending on the payment method, it takes up to 10 business days to issue a refund after the fulfillment center receives a return. However, this timeframe refers only to items Sold by Amazon.
Buyers may not be aware that there are different time frames for FBA items. Sellers have 48 hours to issue a refund after an FC returns an FBA item to them. The extra transit time is something buyers should be asked to factor in if they return FBA items.
New Amazon Business Metric
Sellers have a new performance metric keeping track of invoices not issued to Amazon BusinessAmazon Business is Amazon's wholesale … More buyers 24 hours after confirming shipment. The Invoice Defect Rate is calculated by dividing the number of missing downloadable VAT invoice by the total number of orders. Aim for an IDR below 5%.
FBA Donations Comes to France
Unsellable FBA inventory stored in France will automatically be made eligible for donating locally starting September 20, 2020. Sellers who choose to donate excess stock may be eligible for VAT exemptions, but they must cover disposal fees. Amazon will start issuing donation receipts in January.
Amazon's Brexit Update
When the Brexit transition period draws to a close, the UK will cease to be a member of the EU Single Market and Customs Union. So, depending on the outcome of trade deal negotiations, on January 1, 2021, Amazon sellers operating across the EU-UK border may be faced with the following changes:
FBA items will no longer be shipped across the border using EFN.
Pan-European FBA inventory will no longer be transferred between the UK and the EU.
As a 'third country', the UK must meet new requirements for import and export with the EU. So, sellers who want to split their inventory must prepare customs declarations and pay VAT upfront. Please check Amazon's Brexit Guidance and official tax boards pages like this one for details on:
Please note: Some EU countries may require non-residents to fulfill additional criteria (sign up to local e-customs platforms, register to receive payments abroad, etc.). Some national tax and customs boards are not available in English. Packages can be delayed in customs until an EORI number is issued.
Prime Air Makes Face Shields
Besides helping to design and donating 150,000 NIH approved face shields, Amazon is selling them too. The design of the Pacific North West Shield (PNWS) is also available to download for free from GitHub. This open-source package was developed by Prime Air engineers and FaceShieldHub members.
Amazon Air More Sustainable
Amazon recently announced on the Day One Blog that it secured a year's supply of sustainable aviation fluid (SAF) for its Amazon Air operations. This clean jet fuel substitute will likely bring Amazon closer to achieving its Climate Pledge. For more on sustainable fuel, please see the Beginner's Guide to SAF.
Amazon Music Presents Breakthrough
Amazon developed a webpage called Breakthrough. In a nutshell, it's a launchpad for up-and-coming musicians. It features a global playlist of emerging talent. And it will soon offer mini-documentaries and content focusing on a selection of artists, custom merch stores, and tracks exclusive to Amazon Music.
Don't miss the chance to get fresh Amazon News and Amazon expert insight articles right when we post them directly in your inbox.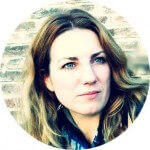 Melanie takes an active interest in all things Amazon. She keeps an eye on the latest developments and keeps Amazon sellers up to speed.