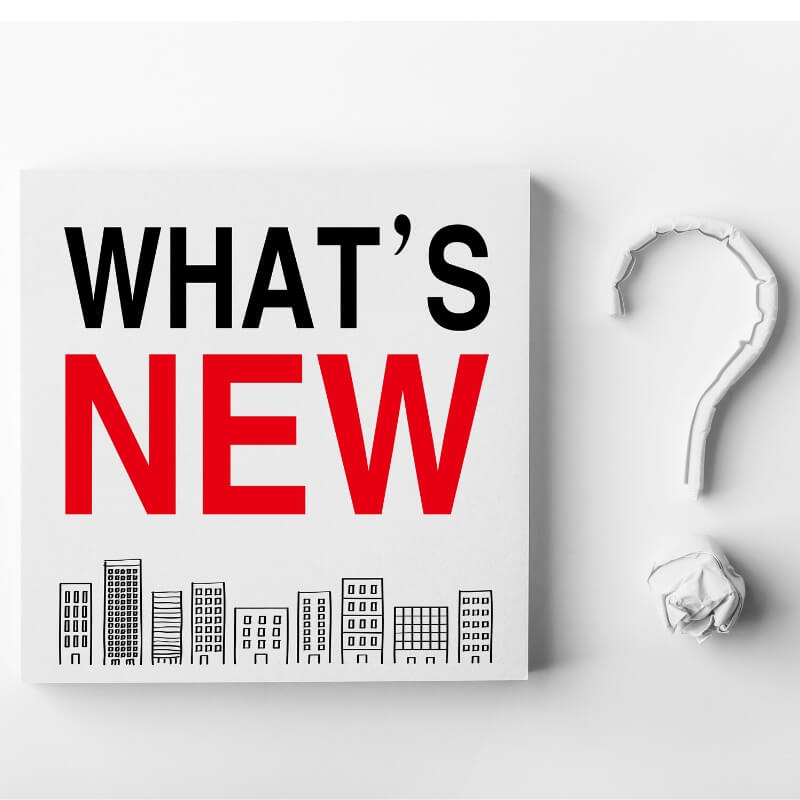 Trick-or-treating may never be the same again. But we have plenty of treats in store for Amazon sellers like you. So, check out this month's Amazon seller news, because we're gathered the month's most important Amazon news and updates.
Prime Day Leaked
According to CNet, Amazon is going ahead with Prime DayPrime Day was initially a one-day sales … More this year. However, based on holiday restrictions for full-time warehouse workers, the word is that Prime Day will fall in the week starting October 12. This gives sellers a few more days to prepare their last-minute FBA shipments.
New Account Health Rating Tool
Amazon launched the Account HealthAccount Health is an Amazon page which c… More Rating (AHR) tool this month. It gauges the number, severity, and impact of policy violations on an account. Sellers should strive for 'Good' account health. An AHR displayed as 'At Risk' or 'Critical' signals a risk of suspension. The AHR value updates every 24-48 hours. Policy violation warnings expire in 180 days.
FBA Privileges Suspended
Earlier this month, Amazon issued a warning to sellers that their shipping privileges may be suspended if they miss their FBA shipping appointments. Amazon asks for a 24-hour notice if carriers can't make a delivery. The official page on Carrier Requirements for LTL and FTL Deliveries has more to say.
7 Days To Auto-Cancelation
MFN orders that are not confirmed as shipped within 7 business days from the 'ship by' date will be canceled automatically starting Sep. 30, 2020. In other words, Amazon reduced the window for sellers to ship an item from 30 days to 9-11 days, depending on which day of the week the order is placed on.
These orders don't count in Late Ship Rate calculations, but they are included in the Cancelation Rate. Sellers with long handling times are urged to change their 'Handle Time' to avoid having their accounts deactivated.
Holiday Return Policy Extended
Orders shipped to Amazon customers and delivered from Oct. 1 to Dec. 31, 2020 benefit from this year's extended holiday return policy. In a nutshell, Amazon will allow these items to be returned until Jan. 31, 2021. Some product categories are excluded. The list will be made available on the official Returns page in due course.
Extra Features for Buyer Returns
Over the coming week, Amazon will introduce changes to the returns refund flow for MFN orders. Sellers will be able to process returns faster, calculate shipping and restocking fees, share restocking fee information with buyers, and grade the conditionProducts can only be listed on Amazon if… More of the items returned.
They will only be able to charge a restocking fee for items returned out of policy and/or with signs of use or damage. When sellers charge a restocking fee of 20% or more, they must upload a photo of the item. The 48-hour deadline for issuing a refund remains unchanged.
UK Banks Closing Accounts
According to Bloomberg, British expats living in the EU will have their bank accounts in the UK shut and their cards will be voided at the end of the year. Where available, customers will be transferred to branches on the continent. With chances of a trade deal dwindling, banks across the UK won't benefit from current 'passporting' arrangements. This may affect British sellers in Europe.
New Permit Needed Before UK-EU Border
The UK's minister in charge of no-deal Brexit preparations announced new border controls after Brexit. Trucks weighing more than 7.5 tonnes will need to have a Kent Access Permit before they reach the UK border with the EU. This new internal border in Kent will be enforced by the police and monitored with cameras. A line of 7,000 trucks is expected at the border in early January.
VTR Adjustment
Back in June, USPS claimed that sellers would no longer be using tracking IDs starting with 91 and 95. So, it asked Amazon to disregard them in their calculations. However, it appears that they continue to be used. So, Amazon reported in late August that it updated its Valid Tracking Rate and added them to the VTR calculation again.
USPS Raises Prices
Provided the PRC agrees, the USPS is due to raise commercial prices from Oct. 18 to Dec. 27 this year. Amazon announced that Buy Shipping rates will increase accordingly. USPS' retail customers will not be affected, according to this month's announcement.
New Apparel Size Attributes
Sellers can now add new attributes to help buyers fine-tune their size selections. A standardized list of apparel size, body type, and height type options are now available during listing, rather than free-form text. This applies to dresses, shirts, coats, kurtas, and various other types of apparel.
Indonesia Charges VAT
As providers of remote services, Amazon sellers who are not residents of Indonesia must pay 10% in Value Added Tax as of Sep. 1, 2020. Amazon will automatically add the tax to selling fees, ad fees, and monthly subscriptions. But sellers who provide their 15-digit VAT registration number are exempt. Enter your VAT number in Seller CentralAmazon Seller Central is a portal or a h… More under Settings > Account Info > Tax Information.
Climate Pledge Friendly Badge
This month Amazon launched the Climate Pledge Friendly page dedicated to sustainable products. Buyers are also able to spot these products easily on search pages thanks to the new 'Climate Pledge Friendly' badge. Sellers can apply for and earn these badges for products with at least one of the 19 certifications required.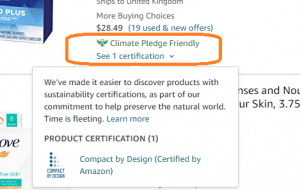 The new Compact by Design badge, developed by Amazon, is included in the program. It can be applied to items that take up less space, require less packaging, weigh less, and/or store less excess air and water than conventional products.
Q4 Events Learning Hub
Amazon UK launched a learning hub in Seller Central this month. The Q4 Events Learning Hub is a collection of tutorials and webinars that aims to teach sellers how best to prepare for Q4 events across the EU. FeedbackA performance rating on a scale of 1 to … More and suggestions are welcome.
Beaumont F.C. Day One
Day One announces that Amazon's new fulfillment center in Beaumont, California started operating this month. Over 1,000 full-time associates work in this 640,000 sq. ft. building, where mostly books, stationery, electronics, and small household items are packed and shipped to buyers.
Amazon Luxury Stores
Select Prime members can now shop luxury fashion and beauty products from the comfort of their own home. Amazon partnered up with emerging and established brands (e.g. Oscar de la Renta) in the lead up to the holiday shopping season. Some listings even boast the latest "View in 360" tech.
The program is currently only available on an invite-only basis through the Amazon app. But Prime members are welcome to apply to join at amazon.com/LuxuryStores. For a sneak peek, please watch this Yahoo Finance footage.
New Tech Launch
According to Day One, Amazon was busy launching new tech this week. The list includes mainly Alexa features, Ring devices as yet unauthorized for sale, and some new-gen Echo devices. Some of the most remarkable are Amazon's new security drone by Ring and its new gaming service, Amazon Luna:
4th gen. Echo sphere with built-in hub and AZ1 Neural Edge processor.
Echo Show 10 with HD swivel screen that follows your voice.
Echo Dot smart speaker with digital clock and LED display.
Echo Dot Kids Edition in Tiger/Panda colorway and 1-year Amazon Kids+ subscription.
Guard Plus for Alexa with intruder alert and phone-free connection to emergency helpline.
Alexa Care Hub allows you to check in on aging relatives and set up alerts.
Fire TV stick and Alexa Voice Remote with TV controls and home theater audio.
Eero 6 Wi-Fi6 mesh and extender and Eero Pro 6 tri-band mesh with built-in hubs.
Amazon Luna cloud gaming on up to two devices with Luna controller.
Ring Car Alarm, Ring Car Cam, and Ring Always Home Cam with docking drone.
Don't miss the chance to get fresh Amazon News and Amazon expert insight articles right when we post them directly in your inbox.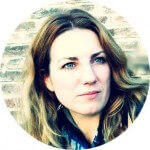 Melanie takes an active interest in all things Amazon. She keeps an eye on the latest developments and keeps Amazon sellers up to speed.