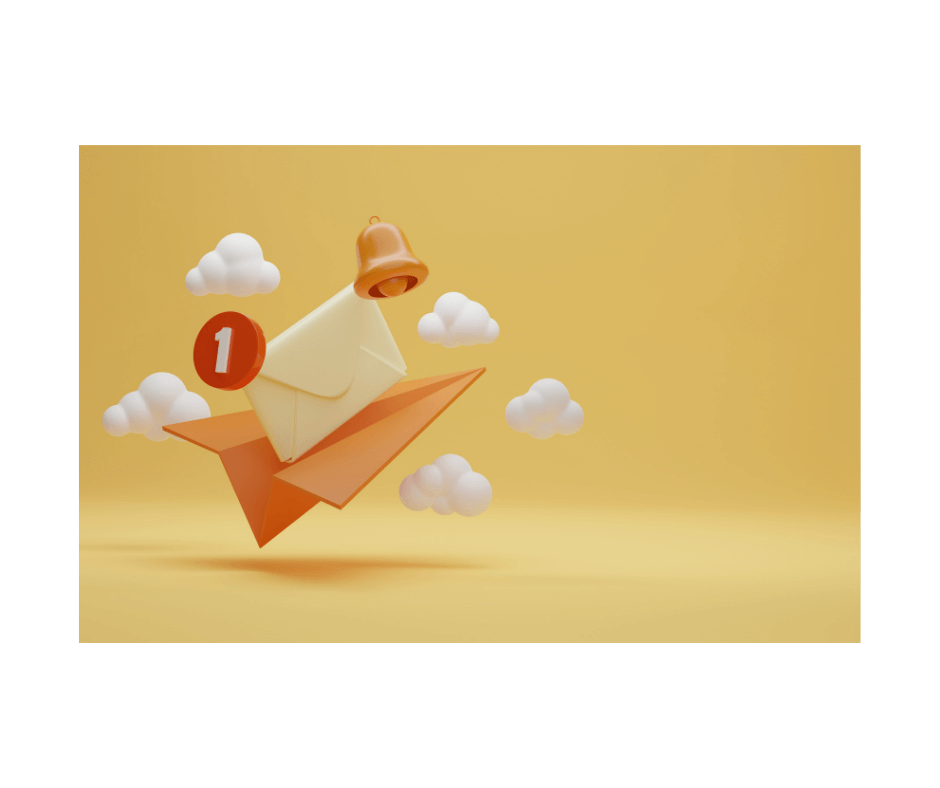 On Amazon, news travels fast; but sometimes not fast enough. Luckily, with the right kind of Amazon seller notifications, you can keep up, beat your competitors to it, and take your business to the next level. 
It's hard to keep your edge on Amazon. But with the right Amazon seller notifications, you can make your strategic adjustments quicker and get ahead of the curve. Here's what keeping on top of your notifications, reminders, and tech alerts looks like when you're a successful Amazon seller.
Main Types of Amazon Seller Notifications
As an Amazon seller, you are entitled to a variety of free notifications. Your seller account may grant you access to warnings, technical alerts, notices, advice, important news, etc. It depends on your marketplace and business model. But they're usually grouped in 7 major categories, as seen below.
Aside from these key types of Amazon seller notifications, you may be able to access notification services for less pressing issues. Be sure to scroll through your entire list of options and to check the box for the services you need, such as:
How to Set Up Amazon Seller Notifications


Amazon Seller Central Notifications
As an Amazon seller, all you need in terms of configuring your notifications is access to Seller CentralAmazon Seller Central is a portal or a h… More and/or your Amazon Seller app. These tools will provide you real-time updates and alerts in the form of push notifications, SMS texts, and email.
To access your notification options and set them up, simply log into Seller Central. Follow the steps in the tutorial below (scroll to 6:45) or go ahead and access the official Notification Preferences link. Click the Notification Options tab, check the boxes that apply to you, and edit existing options with the Edit button.
Amazon Seller App Notifications
You can also set up push notifications from the Amazon Seller app. Just be sure to also configure the type of notification (banner style, scheduled summary, sound, badges, previews, grouping, etc.) from your phone's settings. Below are some of the benefits of using this free iOS / Android app.
Amazon API Notifications
If you're a developer or you use a software tool of your own to manage Amazon orders, there's one more option at your disposal. You can use Amazon's Selling Partner API (SP-API) to receive notifications about important events, such as new orders and cancellations.
To receive notifications using the Selling Partner API, create a developer account. Then, register your CRM, inventory management system or other type of application with Amazon, so that it integrates with it. Now you can set up a subscription for the types of Amazon API notifications you want to receive.
BuyBoxBuddy Notifications
BuyBoxBuddy joined forces with Amazon. It now offers personalized notifications in Seller Central. To receive yours, simply set up a BuyBoxBuddy subscription. You can also find it on the Selling Partner Appstore. Once there, click "Authorize Now".
Once the app is authorized, you should be able to see your notifications in a special menu called App Notifications. But only if you've subscribed to BuyBoxBuddy. So, please make sure that you activated your free trial offer.
You'll notice a "Read Now" button on your App Notifications card. Simply click it and a pop-up window will reveal your notifications. The list may include Buy BoxThis refers to the situation where a sel… More ownership data, price recommendations, sales figures, and inventory updates. These will update based on your needs and feedbackA performance rating on a scale of 1 to … More.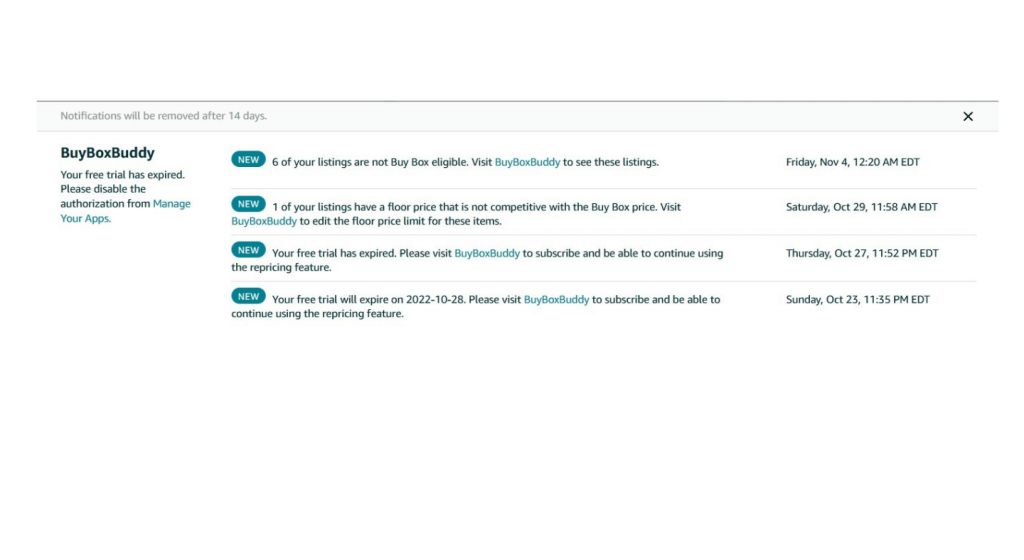 3 Tips for Amazon Notification Set-Up
Now that you have an idea of what kind of notifications you can access on Amazon, let's look at ways for you to get the most out of them. Here are 3 tips for setting up Amazon notifications that work for you:
Choose the right delivery method. When you choose how you'd like to get your notifications, consider your schedule. For example, if you're always on the go, you may want push notifications on your smartphone. But if you'd like to read them in your own time, perhaps email is best.


Customize your notifications. You're free to choose the types of notifications you receive and how often you receive them. Be sure to review your notification preferences, so that you only receive information that's important to you.


Filter your notifications. All Amazon sellers can filter their notifications. If, for example, you don't want any sales updates for cheaper items, you can configure notifications so that they're only sent for orders over a certain amount.

Before we round off, we'd also like to remind you to take a look at the contact details you have on record. Why? For certain types of notifications, the email and phone number provided there will be Amazon's first port of call when something goes wrong.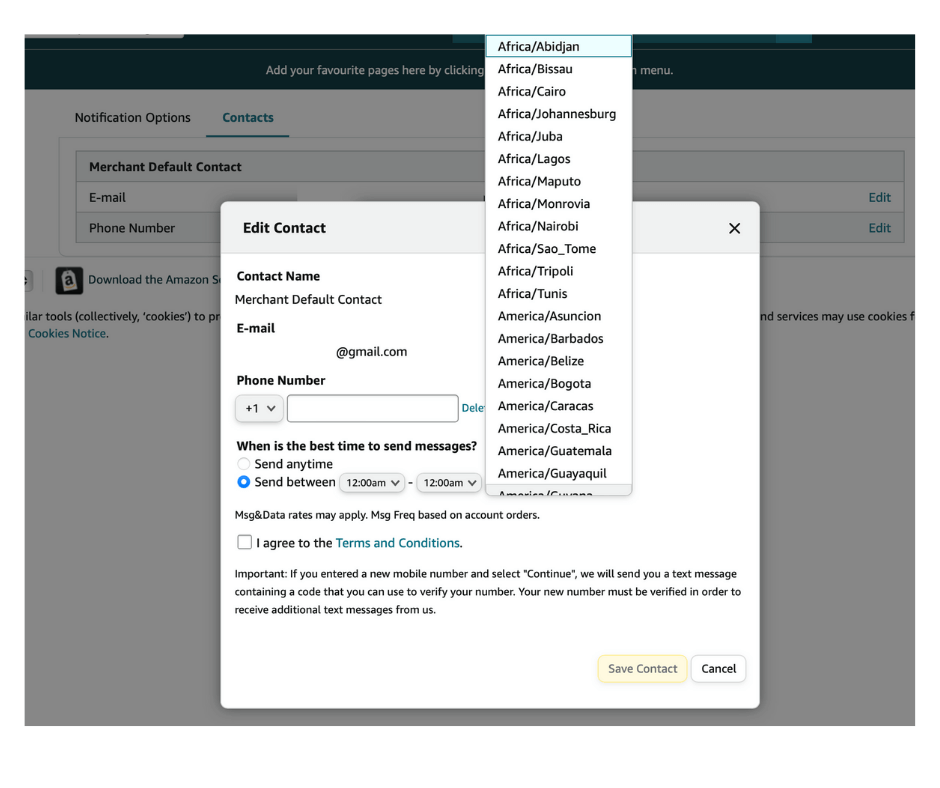 As you can see, Amazon notifications can be a valuable tool when you're a third-party seller. They can help you stay on top of your account information as well as any Amazon news. By setting up the right notifications, you know you're kept abreast of developments, issues, and new opportunities.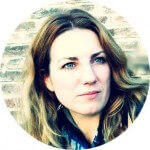 Melanie takes an active interest in all things Amazon. She keeps an eye on the latest developments and keeps Amazon sellers up to speed.