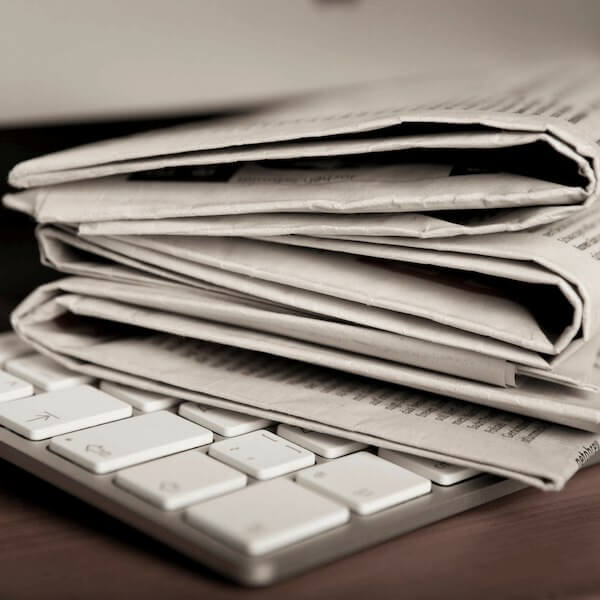 The last Digest issue of the year brings you uplifting Amazon news and a couple of helpful hints about changes to Seller CentralAmazon Seller Central is a portal or a h… More. Keep the competition at bay with this meaty batch of headlines specially curated for Amazon sellers. Forget hours of research and read it now to hit the ground running this holiday season.
Amazon TV Advert
The holidays are near and Amazon kicked it into high gear. It launched several TV spots 7 to 90 seconds long across the world in November, and put a chirpy spin on The Blues Brothers' best-loved song, "Everybody Needs Somebody to Love".
Buy Box Rethink
Amazon US is changing the way the Buy BoxThis refers to the situation where a sel… More works. Rather than give sellers with uncompetitive prices the Buy Box, it's now taking buyers to the offers page. In other words, the Add to Cart button is being replaced with the See All Buying Options button for listings where the price is higher than the one available from specific sellers.
Pricing Health Page
Amazon is now letting sellers know when they're no longer eligible for the Buy Box. They can access the Pricing Health page in Seller CentralAmazon Seller Central is a portal or a h… More to see offers that have been disqualified and change prices accordingly. This new feature aims to mitigate the effect of the Buy Box change.
Subscribe & Save By Default
Starting Dec. 17, Amazon will start enrolling eligible replenishable products to Subscribe & Save by default for a limited time. Sellers will no longer be required to enroll them manually. Amazon will fund the discount, which works like this:
0% base discount for 1-4 items per delivery.
5% tier discount for 5 or more items per delivery.
Simpler Inventory Reporting
The Inventory Adjustments report has changed. Sellers use this report to check if any items were misplaced or damaged in a fulfillment center. But they can now also access links to reconcile their inventory and ask for reimbursements directly from this report. And they can also file a claim with Amazon right away to reconcile their inventory, rather than wait 30 days.
FBA for Lithium Batteries
Manufacturers and distributors of lithium batteries and products containing them must provide a UN 38.3 test summary. As of Jan. 1, 2020, FBA sellers are responsible for providing it for all of the ASINs they list and sell. Otherwise, they risk having FBA units disposed of.
Lower UPS Rates
UPS lowered its rate for sellers who use Amazon Buy Shipping to pay for UPS shipping labels. UPS expects better 2nd Day Air rates to help increase shipping coverage for Prime members. Lower Ground rates have been extended to standard orders, as well as regional Prime.
Account Health Tips for the Holidays
Amazon is sending out reminders to sellers to spruce up their accounts. The list of tips includes:
Whitelist notifications sent from "@amazon" by routing them to the inbox.
Set reminders to check account performance in the Amazon Seller app.
Double-check the emergency contact number on file at Seller Central > Settings > Notification Preferences.
AWS re:Invent 2019
In his keynote speech last week at AWS re:Invent 2019, Amazon Web Services CEO Andy Jassy announced the launch of several new tools and services. The ones below are available for preview or full access once you sign up:
Amazon Pitches Incentives
Amazon is sending email adverts for Amazon Incentives to sellers and business customers. The program lets corporate users send customizable physical and digital gift cards. People who sign up can also send claim codes in bulk. And they can also make instant gift card balance transfers into the recipient's Amazon account using SwiftClaim.
Amazon Cargo Bikes
Amazon bicycle couriers are not new. They've been a common sight in Seattle for 4 years. But it's been 5 years since Amazon first announced that it wanted to test them in New York. And it's only now that New York's transportation department is making it happen.
The Commercial Cargo Bike Pilot Program is launching on Dec. 18 in Manhattan. The pilot aims to start with 100 cargo bikes with large containers for UPS, DHL, and Amazon freight deliveries. They will be allowed to travel on city streets and sometimes park on the sidewalk.
Deliveries Back on Track
Amazon recently announced that it would be offering One-Day delivery to Prime members for free on more than 10 million items this holiday season. Despite some delivery delays due to bad weather and the Cyber Monday rush, Amazon wants to spend an extra $1.5 billion to switch to one-day delivery.
According to ABC News, the money will be spent moving items closer to buyers and paying for more workers. Amazon aims to hire twice as many holiday workers this winter, which amounts to about 200,000.
Amazon Launches Ignite
Amazon is offering K-12 teachers the chance to share educational resources like lesson plans, classroom games, and printables and make them available to Amazon users as digital downloads.
Teachers who request their Amazon Ignite invitation and are accepted will be able to join for free. They get paid 70% royalty for their content, minus a $0.3 transaction fee for anything under $2.99.
This concludes the last edition of our Amazon Digest for 2019. Don't forget to follow our blog for the last few news bites of the year. While you're here, look out for handy little articles on all things Amazon.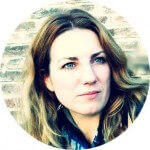 Melanie takes an active interest in all things Amazon. She keeps an eye on the latest developments and keeps Amazon sellers up to speed.