Our Digest is filled to the brim with Amazon seller news this month, so don't hesitate to skim through this latest edition for headlines relevant to your business.

Referral Fee Discounts on Amazon US
Amazon.com is offering a referral fee discount on low-priced items. It's $0.50 for items sold at $3.50 or less, and $0.30 for anything up to $7, inclusive of shipping and giftwrap charges. To be eligible, your items must meet these criteria:
ASIN created this year between April 10 and August 15 (PST);
not listed in Grocery & Gourmet or Media categories;
sold before June 15, 2019 (PST).
Quantity Discount Fee Promotion for Amazon Business
B2B sales are now a reality on amazon.it and amazon.de. Sellers can tailor their offers to business customers to increase their sales by activating the VAT Calculation Service and getting the Business Seller badge.
Meanwhile, on amazon.com, qualifying bulk business purchases come with a new FBA fee discount from July 1, 2018 to offset the discounts you make to attract new business. By offering this discount to sellers, Amazon is doing away with the old requirements based on price and order size. These are the only conditions:
the items need to be small or large standard-size units;
your per-unit discount is higher than the pre-set FBA quantity fee discount.
So, provided you're offering a per-unit discount of $0.25 or more to business customers buying 5 to 14 units, then Amazon will waive $0.25 in FBA fees. If you're selling 15 to 34 units and offering your customers more than¢40 off per unit, then Amazon will charge you $0.40 less in FBA fees. For sales of more than 34 units, you'll get a $0.50 discount from Amazon if your per-unit discount to your customer goes over this value.
Stricter Seller Fulfilled Prime Performance Requirements
From July 31, 2018, sellers will be required to meet these criteria to become eligible for SFP fulfilment:
at least 98.0% of Prime orders shipped with Buy Shipping labels;
0.5% tops cancellation rate on Prime orders;
99.0% minimum On-Time Shipment rate on Prime orders.
Buy Shipping Failures Don't Influence Performance Metrics
Orders shipped from May 10, 2018 onwards using Buy Shipping that are either late or missing will not affect your Performance Metrics. If a buyer leaves feedbackA performance rating on a scale of 1 to ... More, it can be reviewed and struck through at your request, should Amazon allow it. FeedbackA performance rating on a scale of 1 to ... More that has been struck through is excluded from negative feedbackA performance rating on a scale of 1 to ... More rate calculations.
FBA Storage Policy Update
As of July 1, 2018, new volume-based storage limits apply. Due to be reviewed every three months, these limits are based on an individual Inventory Performance Index. Sellers with an IPI of 350 or higher get unlimited storage for all oversize and standard size products, as well as apparel and footwear items.
New Safeguards for Amazon Sellers
Amazon recently announced that buyers who make incorrect refund claims are monitored. According to an email sent out to sellers on various marketplaces, Amazon will close a buyer's account if said buyer repeatedly returns the wrong item or an empty box. A buyer whose account is closed would be unable to place any order, be it via FBA or MFN.
The A-to-Z Guarantee process has also been updated to help detect unfair claims. Also, if sellers thinks that statements made by the buyer via the Buyer-Seller Messaging Service are false, they're urged to use the Report link to let Amazon know. However, there's no news on how Amazon will be handling 'serial returners' going forward.
In terms of reimbursement for unfair claims, Amazon states there are various options at the seller's disposal. For SFP orders and those with prepaid returns, for instance, there's the Seller Assurance for e-Commerce Transactions (SAFE-T) process. It now displays all your outstanding claims on a single page for greater visibility.
Reviews Sorted by Customer Interest
Look up an item on the Amazon Shopping app using your UK account, and you may come across a feature that sorts customer reviews based on their interests. It's unclear how this classification came about. Customers are not required, when they place their product review, to state what they were looking for when they initially bought that item. Nor is it clear yet how this feature could be of any use to other users.
New Seller Feedback Form
Amazon has changed the feedbackA performance rating on a scale of 1 to ... More form for orders that are not fulfilled by third-party sellers. The form no longer asks about how promptly the order was delivered or how courteous the seller's service was. If they have an issue with the order, buyers are prompted to contact Amazon or the seller. The aim is to protect sellers from negative feedbackA performance rating on a scale of 1 to ... More that doesn't reflect their service.
So, for FBA orders, for instance, customers will be asked to use the Yes/No checkbox to say if they're happy with the accuracy of the description. Of course, this won't stop disgruntled or non-tech savvy customers from leaving negative feedbackA performance rating on a scale of 1 to ... More even if the item was as described, but it's a step in the right direction.
Change of Address for ABE8
The ABE8 Fulfillment Center in New Jersey will be changing its address to be consistent with postal service records. Formerly addressed to 309 Cedar Lane Florence, FBA shipment going out to ABE8 will now have this address printed on shipping labels:
Amazon.com LLC
401 Independence Road
Florence, NJ 08518
Amazon FC Code: ABE8
Amazon Research Club Sign Up Campaign
The Amazon Research Club invited a new batch of customers to sign up last month. The program is available to Amazon Prime customers on an invitation-only basis, and sign-up emails are sent periodically. In a nutshell, the Amazon Research Club (ARC) recruits customers willing to take part in marketing research studies and product testing campaigns.
Unlike the Amazon Vine program, it doesn't offer vendor items for testing. ARC is all about Amazon brands. The types of products tested are groceries, adult and baby care products, household items, and pet products. Some of the perks are: early access to pre-release products, exclusive research club discounts, and product launch notifications. More on the ARC here.
New Inventory Report
Seller Central accounts now provide access to a new FBA report: Inventory Reconciliation. It shows inventory details for specific items over your selected time period. Keeping track of your products' movements to and from fulfillment centers over the past 18 months, this report displays units sold, returned, removed, lost, found, damaged, and disposed of. More on this here.
Revamped Seller Central Welcome Page
Try to access your Seller Central account today, and you'll notice that the Welcome Page features all the same links, as well as a few extra visuals. Designed to automatically adjust to your screen size, the page will display various quotes and images shared by genuine Amazon sellers.
Deadline for New Inventory Templates
Sellers have nearly six more months to switch to the new inventory template experience. Old versions of the Category Inventory Templates will not be accepted from January 30, 2019. More on this here.
Voucher Redemption Fees
Amazon UK started charging sellers who use vouchers a redemption fee for every order placed on or after July 2 by customers who used vouchers. The budget utilization tool in the Seller Central Dashboard will now include a £0.45 redemption fee in its calculations. For your chance to have your offer featured on the Vouchers Home Page or the deals page, provided it meets Amazon's selection criteria, go to you advertisingAdvertising is a means of communication ... More tab in Seller CentralAmazon Seller Central is a portal or a h... More and load the Vouchers page.
Business Navigator Deprecated
The Selling Coach program stopped developing and supporting the 'Business Navigator' tab earlier this year. The aim is to provide Selling Coach users a more streamlined experience in the future. It's not clear from Amazon's email notice how long before the tab is discontinued.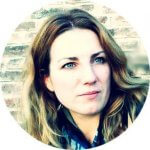 Melanie takes an active interest in all things Amazon. She keeps an eye on the latest developments and keeps Amazon sellers up to speed.