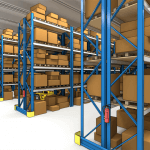 What's all the buzz about Inventory Performance Index? If you're a third-party seller on Amazon, you need to catch up, and fast. Here's the lowdown on IPI straight from the horse's mouth.
Amazon expanded its warehousing facilities extensively over the years to store third-party sellers' merchandise. After setting up regular free FBA removals campaigns, launching Seller Fulfilled Prime, testing FBA Onsite, and changing the long-term storage fee structure, Amazon has now resorted to penalties to free up space in its fulfilment centres.
Inventory Performance Index in a Nutshell
As of July 1, 2018 Amazon has put in place storage restrictions for third-party sellers using Fulfillment by Amazon. They're based on the Inventory Performance Index (IPI) introduced in 2017 to help sellers visualize their stock levels and manage their inventory.
IPI measures inventory management over time. It monitors how efficiently you balanced inventory levels with sales, fixed listing problems, and restocked popular items in the past three months.
A seller's IPI is displayed as a progress bar at the top of the Inventory Dashboard page. Alongside it are snippets that show how many SKUs and units need restocking, and how long they've been stored.
Fig. 1. IPI progress bar and top influencing factors (as seen on the official IPI page on July 10, 2018)
How To Boost Your IPI Score
Just as elusive as the Buy BoxThis refers to the situation where a sel... More, the IPI formula is undisclosed. So, boosting your IPI is easier said than done.
After all, since it factors in your efficiency, it's not only a measure of your inventory performance, but also of your management skills. Lean inventory management may not be your specialty. And you may find it hard to trace fulfilment issues and even correct inaccurate listings without a business background.
But there are a few sure-fire ways to boost your IPI on Amazon without the detective work and the Six Sigma belt. According to this Seller Central help post, if you address these four influencing factors, you're in the clear:
sales;
inventory levels;
storage costs;
time.
To visualise these parameters, you need only check the Inventory Dashboard. It displays your in-stock rate, number of excess units, sell-through rate, stranded inventory, and the days spent in fulfilment centers.
To maximize your IPI, you need to monitor and tweak these numbers regularly. Of course, they're all connected, but if you'd like to address them one by one, you could classify them as follows:
The Inventory Level Factor
The FBA in-stock rate shows your what percentage of your replenishable items you have in stock. Running out of stock doesn't lower IPI, but basic stock control raises your IPI by increasing sales. Check your restocking recommendations from Amazon regularly to increase your sales velocity.
The formula is as follows:

To put things into perspective, here's an example provided by Amazon Seller Support on the Seller Central forums, as seen on July 10, 2018:
Table 1. Examples of FBA in-stock rates
FBA in-stock rate = [(2×50%) + (3×100%)] / (2+3) = 80%
| Note: Hiding a SKU on the Restock Inventory page effectively marks it as not replenishable, which means it's excluded from the FBA in-stock rate calculations. Unfortunately, it's also excluded from restock recommendations, which can lead you to miss an opportunity to restock and raise your IPI. |
The Sales Factor
FBA sell-through rate is calculated as units sold over time as compared to initial inventory. Over a three-month period, your sell-through rate would be the number of units sold over the average number of units stored at the fulfillment center. Raising your FBA sell-through rate can boost your IPI, and lowering it can negatively affect your IPI over time.
To view your weekly sell-through rate, click on the 'View inventory in stock' link in the 'SKUs to restock today' section right next to the IPI progress bar in the dashboard. The report also provides an estimate of how many more days' worth of stock you have.
The Storage Costs Factor
Excess units are items you could mark down as non-replenishable or remove altogether. Bring this figure down using the report in your dashboard to lower FBA costs and raise your IPI score.
SKUs with stranded inventory is the number of unsellable SKUs that incur storage fees. This figure can hurt your IPI score by increasing storage costs. Access the Fix Stranded Inventory page from the Manage Inventory tab to remove or manually edit and relist your items.
The Impact of IPI on Amazon Sellers
On July 1, 2018 Amazon started to adjust storage limits. Virtually every seller whose IPI score fell below 350 on mid-quarter and then again at the end of a quarter from April 2 onwards should expect new storage limits.
IPI is updated weekly and it doesn't take seasonal sales slumps and peaks into account. This means that even though it's calculated based on the past 90 days, the change from one week to the next can be massive for small seasonal sellers and negligible for large sellers.
Also, IPI is measured on a scale from 0 to 1,000. The benchmark is currently set at 350, so sellers with an IPI lower than this won't be able to send new inventory in beyond a certain limit. They'll also pay an "overage fee" if their IPI drops and they have more FBA inventory than they're allowed to.
Do You Have a Storage Limit?

The relevant quarter for Amazon is currently April 2 to July 1. If your IPI fell below 350 for week 6, then your dashboard would have shown the drop mid-quarter. You would have received a notification from Amazon right away. You then had a grace period that ran until the end of the quarter.
If your IPI was still under 350 on June 30, then on July 1, Amazon would have notified you that you have certain storage limits. If you received your notice, you've exceeded your limit, and you won't remove unwanted and excess stock from the fulfillment centers, then your shipments will be blocked through Sat., September 30 and you may need to pay an overage fee.
…which brings us to the Time Factor.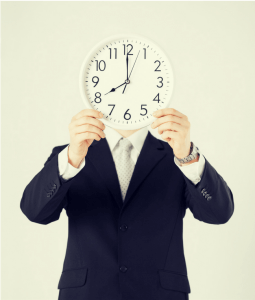 Going forward, sellers need to be extra careful with their IPI scores mid-month in August, November, February, and May. If you receive a storage limit notice mid-quarter, you need to make sure that your IPI score is back on track at the end of the respective quarter.
Exceptions to IPI Restrictions
It bears mentioning that not all third-party sellers will be subject to these restrictions. For one thing, they only apply to FBA sellers on Amazon.com. Also, there will be exceptions because IPI is still a work in progress. But it's important to note that, as we understand it:
there is some lee-way for seasonal sellers, subject to negotiation;
Amazon is prepared to consider special circumstances.
We hope we've addressed your concerns and that you won't hesitate to contact our helpful Business Coaching team for help. We'd love to hear from you about your own experiences as Amazon irons out any teething problems in the months to follow.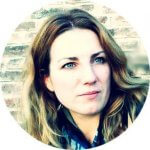 Melanie takes an active interest in all things Amazon. She keeps an eye on the latest developments and keeps Amazon sellers up to speed.