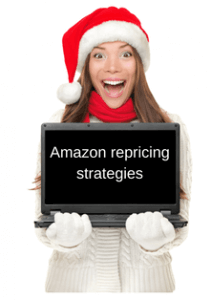 With mere days to go before the holiday rush, we hope your business is in good standing. After all, the success of your holiday Amazon repricing strategies will depend on it. So, what repricing strategies should you apply? We have a few to share.
Before you go about setting your holiday Amazon repricing strategies, you should put your affairs in order. This includes:
making sure your deals with vendors and carriers have been finalized;

checking your stock and storage space;

making allowance for delays;

looking into backup options and faster carriers;

carrying out a risk assessment for your workers;

hiring more people, if necessary;

trying to make realistic sales and performance projections (

Amazon expects a 27% rise in sales

).
Whatever your plans and projections, we advise that you take these three steps before you start repricing:
Make sure you review Amazon's

Key 2016 Holiday Selling Calendar

If you're an FBA seller, ship your orders internationally on time (deadlines available

here

), for delivery on or before Christmas Day.

Check the Amazon Holiday Ordering and Return Deadlines schedule due to be published

here

.
Now that we've set the context, here are the three holiday Amazon repricing strategies we recommend:
1. Demand-Based Pricing
Prices are very volatile on Amazon. Generally speaking, the higher the demand the greater the competition and the lower the price. So, unless you reprice your items quickly, a competitor is bound to snatch a sale from right under your nose.
But there's usually a window before the competition starts to build up. It may be a few hours or a few days. During that time, the demand for an item increases, and prices increase accordingly. If you're quick enough, you can take advantage of this opportunity.
So, for this quarter, your selling price for an Amazon item may look like this: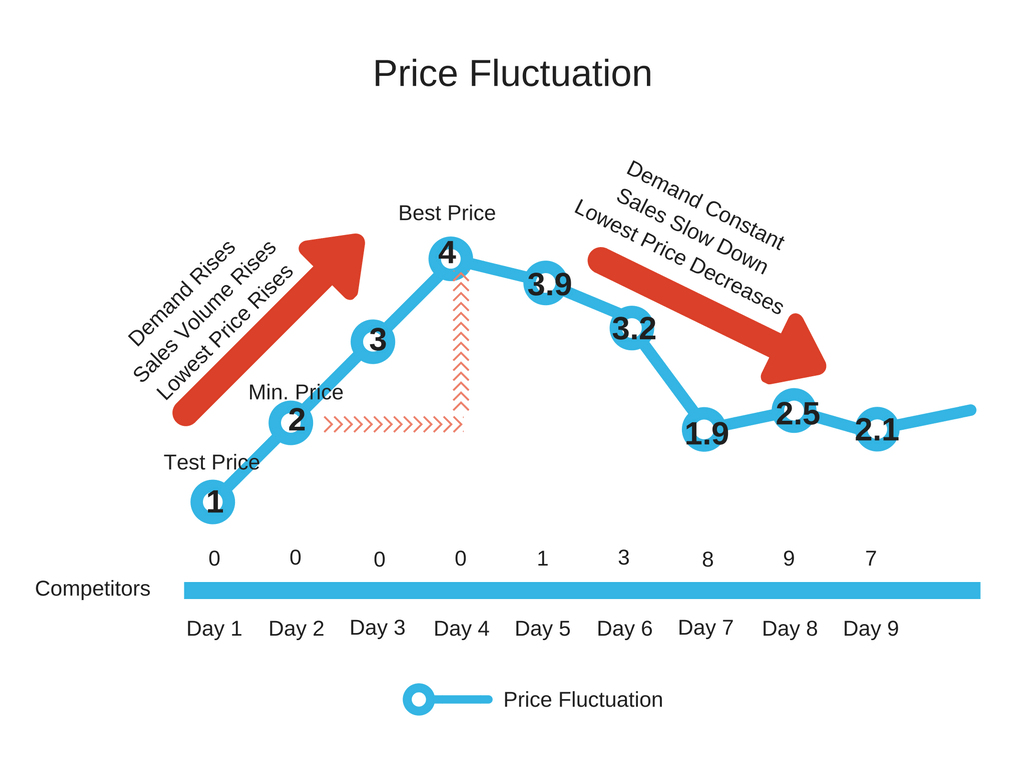 Can you spot the missed opportunity in this graph? Rather than reprice manually based on yesterday's sales, you could have maximized your selling price when your sales volume was highest (days 2 to 4 in Fig. 1), and avoided making a loss (day 7) altogether. You would have earned more and sold more before the competition grew.  
Sellery can definitely help you with that strategy. To raise your prices and maximize your profit before the competition catches on, you will need to build up your holiday Amazon repricing strategy. That's where the 'sales velocity tactic' comes in, catching that trend from the outset.  
Set up Sellery in the following way:
Create your smartlists to catch changing sales velocity for your items

Assign the Smart List to your preferred Pricing Rule list
This would trigger the price increase in line with the demand increase. Remember: you can create as many smartlists as you want to record your items' sales dynamic.
2. Selling in Holiday Best-Selling Categories
Anything can be bought and offered as a Christmas gift. But there are some categories that are particularly popular, such as toys, fashion, gadgets and books.
If you haven't already done this, now would be a good time to sort your inventory. Reprice it with customized pricing rules for each category. If you use Sellery, then the tree structure below should be familiar to you. Create your category lists as shown,  then assign them to your preferred pricing rules.
3. No Excess Stock
If you sell Holiday-specific items or seasonal items, then make sure you sell out on time. If stock levels are still high before Christmas, act fast. For FBA inventory, there's all the more reason for immediate action. After all, the next season is "only" 10 months away. You wouldn't want to pay all those storing and return fees to Amazon.
Firstly, visualize the problematic inventory with a quick smart list:
Once you've grouped everything together, it's much easier to apply a discount via a negative markup or directly on Amazon. Or you could find other ways to make sure you encourage those last-minute sales like creating last minute bundle offers.
Now that you know the three holiday Amazon repricing strategies we recommend this Q4, it's time for us to wish you Happy Sales! We hope you'll take the time to browse our suite of software and services while you're here, and subscribe to our blog. And remember, whenever you need urgent intervention on your Amazon account, or simply need someone to make sure everything is in order so that you can focus on matters that need your attention, we're here to help.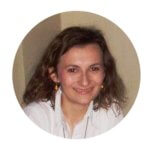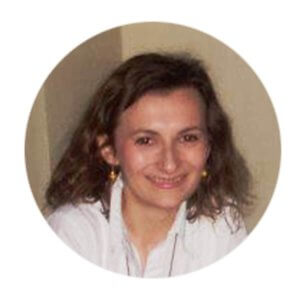 Iulia is one of SellerEngine's Repricing Experts. She takes pride in being kind and helpful and goes by the saying "sharing is caring".