When it comes to cost and convenience, Amazon is the first choice for many. It's the ecommerce leader, as this Visual Capitalist's giant infographic puts it. But with Prime DayPrime Day was initially a one-day sales … More 2019 inching closer, the retail giant is ramping up even more awareness this 4th of July.
Trying to outdo itself once again this Amazon Prime Day, it's been reaching out to a wider audience. For one thing, the Amazon News channel posted several new videos this month. Most show how technology goes hand-in-hand with happy entrepreneurs, customers, pets, and employees
Then there's the celebs. As this press release slash Prime Day invite shows, Amazon enlisted the help of A-listers to promote off-to-college and Prime Day deals. And just as the sales kick off, there's a Prime Day concert in N.Y. headlined by Taylor Swift, and a Prime Day Party in London featuring Rita Ora.
Amazon also extended its pickup network with the Amazon Hub Counter service. Now Prime members can collect their orders not only from a locker, but also from their nearest Rite Aid store. And while they're there, they can do some shopping. Over a hundred of these stores are primed for Prime Day 2019, with thousands to follow.
Never before has the retail giant put so much effort into promoting Amazon Prime Day. And as sales pick up momentum, the race is bound to get ugly. But not if you heed our advice and apply these last-minute Prime Day Prep tips:
Monitor your competitor's stock and raise your prices as soon as they run out. Sellery does it in real time with a simple setting, so you never skip a beat.
Offload anything you don't want to pay long-term storage fees for. You have until the 15th of July before monthly LTSF fees apply.
Consider making a modest loss on slow-moving items to avoid paying overage fees if your IPI score drops suddenly.
Check your Lightning Deals dashboard for recommendations on qualifying products. If you missed your deadline, at least you know what products your competitor is likely to promote.
Make sure that you have at least five feedbackA performance rating on a scale of 1 to … More ratings this month and your score is at least 3.5 if you're a seller or 3 if you're a vendor. Otherwise, you can't submit a Lightning Deal.
Remind people on social media to download the app, watch the deals they like, and join Lightning Deals waitlists.
If you're a vendor paying for a 'Deal of the Day' promotion, time it right for a workday.
Set a reminder for your coupons, since they become active at least 2 days after you create them.
Prime Rewards Visa cards come with $80 credit on approval. If you're selling an add-on item, make sure your product's price doesn't take buyers above that.
Look for Prime Day deals that qualify for tax-deductible expenses. That way, even if you fail to resell them, you can recover some of the cost.
Speaking of resale, it's important to know that Amazon doesn't tolerate every type of arbitrage. Also, eBay banned drop-shipping. So, don't buy anything with Prime delivery thinking you can flip it in a couple of days. It's against Amazon rules, as seen below. You're free to resell on eBay, if it goes through your warehouse first.

That's the last of our Prime Day Prep tips for the year. We'll leave you to your Fourth of July celebrations now with a friendly reminder to follow our blog. We'll soon be sharing Amazon Prime Day results, as well as the latest news and more private labelThis is what you call products manufactu… More tips. Happy Independence Day!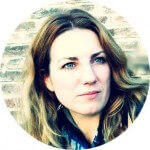 Melanie takes an active interest in all things Amazon. She keeps an eye on the latest developments and keeps Amazon sellers up to speed