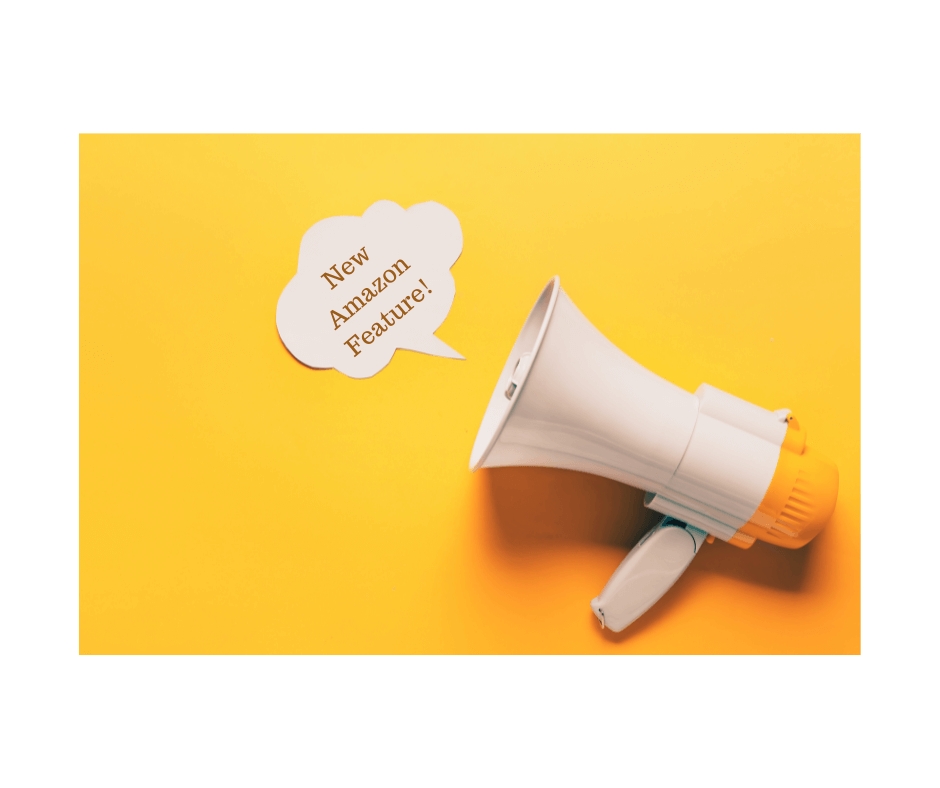 Did you know that you can now track SKUs from a Subscribe and Save delivery? It's just one of the many perks of signing up for the Amazon Subscribe and Save program.
As a seller looking to increase sales and revenue while building a loyal customer base, you're bound to be interested in the Amazon Subscribe and Save program. But is it a good fit for you? Let's take a look at how you can qualify for it and what you can get out of its most recent features.
What Is Amazon Subscribe & Save?
Amazon Subscribe & Save is a dual-purpose program. It offers convenience to customers and a steady revenue stream for sellers. It enables buyers to opt into a subscription and save on their repeat purchases. They get to choose how often their items arrive, skip deliveries, and cancel anytime. Also, Amazon is investing in mobile UI design, so they can visualize shipments and savings easily.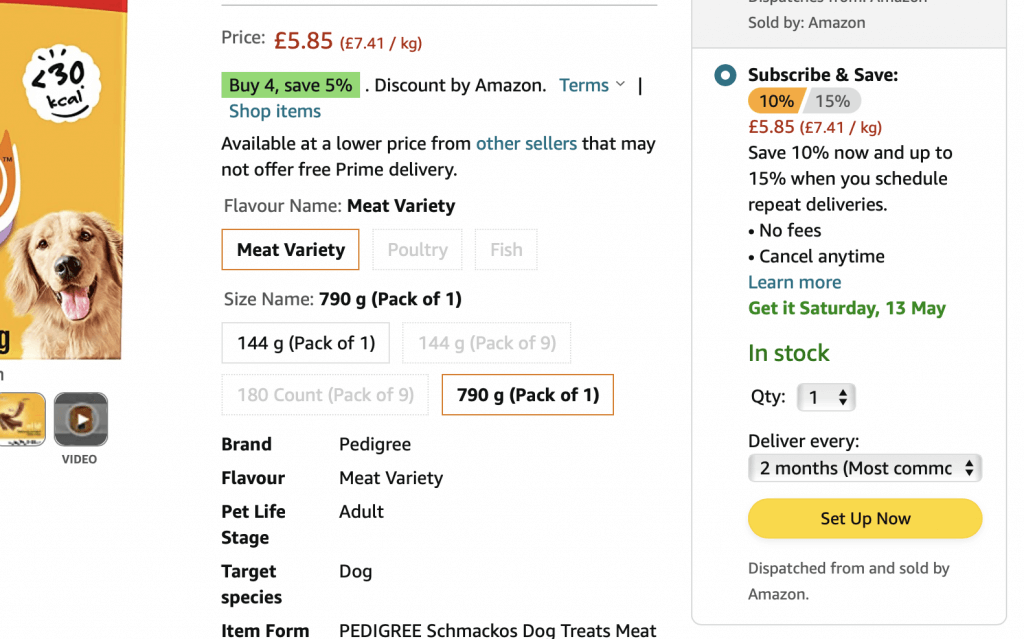 How Does Amazon Subscribe & Save Work?
To take part in Amazon Subscribe & Save (S&S), you must enroll your products. All you need to do is keep an eye on repeat orders and offer reasonable discounts. They must be proportional to the quantity ordered. So, they go from 5% (for 1-4 subscriptions set up on the same delivery date) to 10%- or even 15% for grocery, beauty, health, and baby items (for 5+ subscriptions).
Customers will be able to see your offers not only on the product pages, in the Buy BoxThis refers to the situation where a sel… More, but also on the dedicated Subscribe & Save discount page. Once they set up a subscription and select their preferred option for recurrent deliveries, Amazon takes over, shipping at the appointed time and billing them accordingly.
How to Access Amazon's Subscribe & Save Tools
You can check your SKUs enrolled in the Amazon Subscribe and Save program anytime through Seller Central. Go to Manage Inventory, click on the SKU, and select Subscribe & Save from the left side of the SKU page. Below are some of the most useful S&S tools:
Performance Report

Aside from the visibility boost, dependable revenue, and uptick in customer loyalty, S&S provides a variety of insights. For instance, using the Performance report, sellers can see if there's been any change in sales since an item was enrolled and Subscribe and Save discounts were launched. They can also see shipped items, stock shortage percentages, average sales price, and average discount.



Forecasting Report

The tool's forecasting report lets you view the number of subscribers you have, how frequently they order, and every item's projected revenue. It's updated every week and it gives you an 8-week overview. So, you can plan your inventory, tweak your prices, and adjust your listings to meet demand and maximize profits.



The New Tracking Feature

But that's not all. On top of the forecasting report, which has been around for some time, you can now enjoy an extra perk. Amazon lets you track the status of any Subscribe and Save delivery! With the new S&S tracking feature, you can check how well your listings are performing and how to optimize them.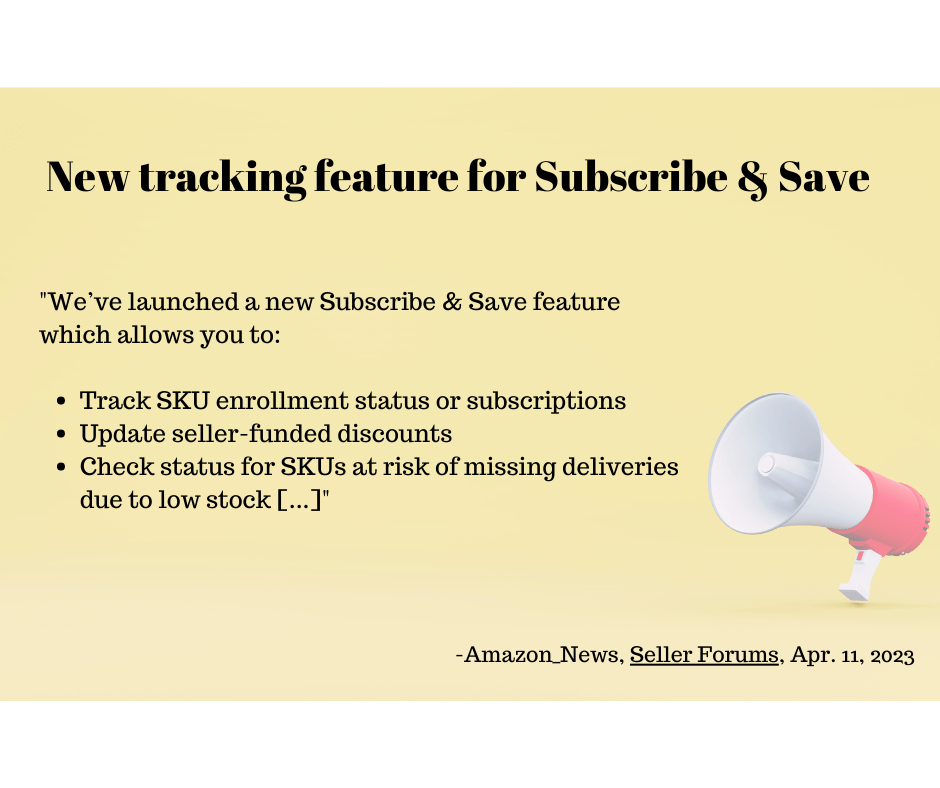 How to Join Amazon Subscribe & Save
You can only join the Amazon Subscribe and Save program if you're already enrolled in Fulfillment by Amazon (FBA). This is not without risk, so be sure to read our Amazon FBA 101 post before you're caught by the lure of the Prime badge, Buy BoxThis refers to the situation where a sel… More priority, or multilingual customer service.
Once you've enrolled some of your products into FBA, shipped them over to Amazon, and waited for them to be processed at the fulfillment center, it's time to sign them up for Subscribe & Save delivery. Simply follow these steps to make your items available to subscribing buyers within minutes:
Log into your Seller CentralAmazon Seller Central is a portal or a h… More account and go to the Inventory tab.
Select an item and click on the "Edit" button on the product detail page.
Scroll down to the "Offer" section and click on the "Subscribe & Save" checkbox.
Choose the discount percentage you want to offer to subscribers.
Set the delivery frequency options for your product.
Save your changes.

Eligibility Requirements
Not all products or sellers are eligible for Subscribe & Save delivery. As explained in the FBA Subscribe & Save FAQ, sellers can upload up to 300 SKUs at a time using the Subscribe & Save inventory file template, if they meet these criteria:
FBA history. FBA is open to all sellers, so virtually anyone with a seller account and an item stored at a fulfillment center can join Amazon's Subscribe & Save program. However, there are a few unofficial requirements: 3 months + FBA selling history, decent sales, and 4.7+ feedbackA performance rating on a scale of 1 to … More score.
Consumable only. So, unless you sell goods that buyers can use up quickly, such as food, beverage, health products, and personal care items, you won't be able to enroll them. Even if you think they're perfect, Amazon may question the pricing, sales history, supply capacity, or other factors in assessing their eligibility.
In-stock requirement. Amazon expects items to have at least an 85% in-stock rate. In other words, you should have them in stock for at least 26 out of the past 30 days.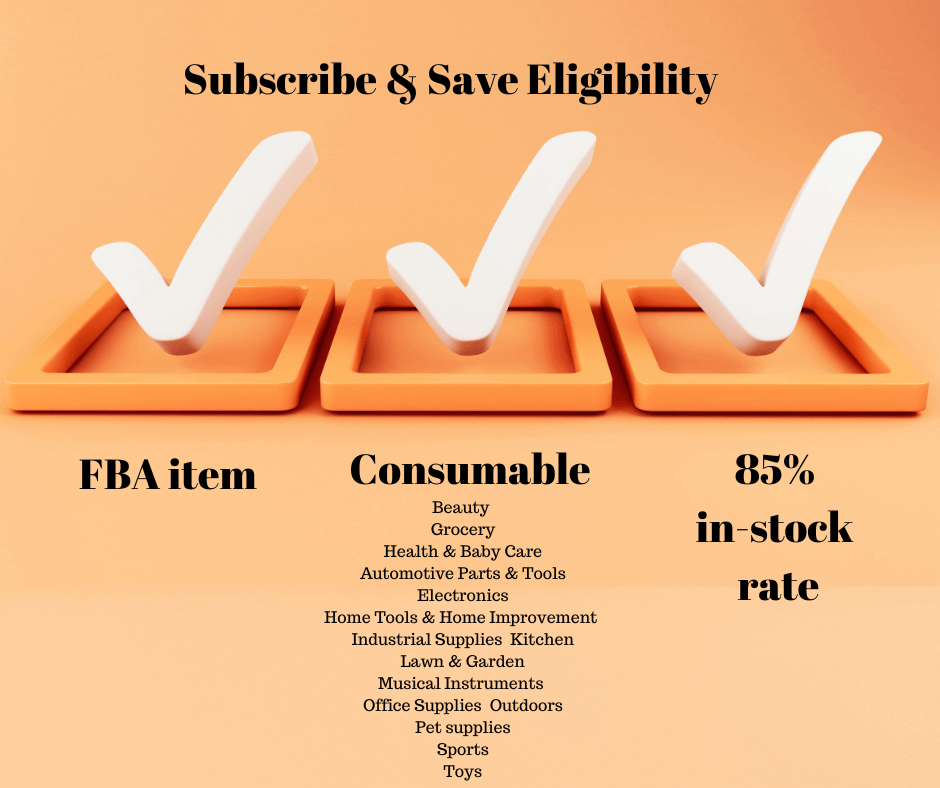 Things You Should Know About S&S
Even though Amazon handles fulfillment, it doesn't mean S&S sellers are off the hook. Once your items are enrolled, you can lose your eligibility and be suspended from the program anytime. Here are some of the situations where your offer may be placed under review or suspended:
Inventory violations

. If you don't fill a subscription order on time, your offer will be placed under review. If this happens on several occasions, a suspension is likely.

Pricing violations

. Amazon expects your prices to be stable. Conspicuous price fluctuations can lead to a suspension.

Back-dated violations

. Because S&S orders can take weeks to complete, you may receive a violation message long after the order was placed.

Creating a new SKU on the same listing

. You must email Amazon's FNA SNS Help team after you name a new SKU, and ask them to transfer your subscription to that offer.

Creating forbidden deals

. Coupons and Lightning Deals are the only types of Subscribe and Save discounts allowed. Other ads and promos are deemed pricing violations.

Post-cancelation violations

. Once you sign up to the Amazon Subscribe and Save program, you're locked into a 6-month commitment. Even if you leave the program, you must fulfill any orders received on Amazon for another 6 months, or risk a drop in metrics.

Blocked offers

. Amazon can block S&S offers anytime. The FNA SNS Help team may be able to reinstate them, but there's no guarantee.
Would Subscribe & Save Be a Good Fit for Your Amazon Business?
There's no denying that Amazon's Subscribe & Save program comes with a lot of perks. But it doesn't work for every Amazon businessAmazon Business is Amazon's wholesale … More. Here are a few factors to consider before deciding whether to enroll in the program:
Product Eligibility

. As mentioned earlier, only consumable goods are eligible for the program. If your products do not fall into this category, the program may not be the right fit for your business.

Sales History

. To determine a product's eligibility for the program, Amazon reviews its sales history. If your SKU has low sales volume, consider waiting and building up your sales volume before applying.

Competitive Pricing

. The program only makes sense if you can offer competitive prices. If your Subscribe & Save discount isn't good enough, buyers have no reason to commit to a subscription. If a one-off purchase from a competitor happens to be marginally cheaper, they'll go for it instead.

Consistent Supply

. Since customers subscribe to the products, sellers must ensure that they can consistently provide them. If you fail to do so, customers may cancel their subscriptions, leading to a decrease in revenue.
The Amazon Subscribe and Save program is a great opportunity to increase sales and revenue while building a loyal customer base. Thanks to the Subscribe & Save forecasting report and the new tracking feature, you have all the information you need at your fingertips. However, not everyone has the right product, capacity, or repricing software for it.
Don't miss the chance to get fresh Amazon News and Amazon expert insight articles right when we post them directly in your inbox.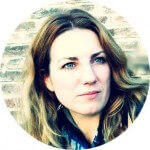 Melanie takes an active interest in all things Amazon. She keeps an eye on the latest developments and keeps Amazon sellers up to speed.