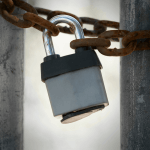 Picture this: you have a new product to list that you're super excited about. You log on to list the product  but get a warning that the category or brand is gated Selling certain products and bran... More. What now!? Don't let gating restrictions stop your path to success! Read on for tips on how to handle the Amazon ungatingPlease see "Gated" process.
Myths about Amazon Ungating

Please see "Gated"
1. You only have a limited number of tries before Amazon decides to ban you from that category forever. Actually, there is absolutely no limit or reason for you to stop. If you're getting rejected repeatedly, take a step back and see what you're missing, then try again.
2. Multiple failed applications will result in account trouble. There is no reason to fear that the application process will cause your account problems. Even if you don't manage to submit the correct required documents. 
3. When you are ungated in a category, you can only list the item you submitted documentation for. Once you get ungated in a category, you can list other items that fall into it. Without having to go through the whole Amazon ungatingPlease see "Gated" process again.
* Always keep authenticity (invoices, reselling authorizations) and safety (certificates, Safety Data Sheet (SDS), test results) documents on hand. Do this for each item you sell on Amazon in case clients file complaints against your listings. It's good practice and it will save you a lot of hardship.
Common Pitfalls
1. I submitted the required invoices, but Amazon rejected them. Amazon is strict about invoices. You will not get ungated with: retail receipts, order details, packing slips, sales orders, invoices from an online retailer, or pro-forma invoices. And no, buying retail is not accepted. You need to make sure you are using manufacturers and official distributors.
2. The supplier is not verifiable online. Or their online presence is not trustworthy. They're not official distributors, don't sell authentic items, or they don't have clear contact information.
3. I am the manufacturer. I keep submitting invoices, and they reject them even if they meet the style and format requirements. There are three issues we've found manufacturers faced here:
You're submitting self(-billed) invoices. Amazon doesn't accept these. You need to get invoices from the suppliers you purchase raw materials from and submit those.

The invoices for raw materials are for items that don't fall under the category you're applying to get ungated in.

For the Groceries and Dietary Supplements categories – the supplier is not local, as Amazon prefers.
4. I'm trying to get ungated in Topicals and Amazon rejects my product images. Always make sure your label follows the FDA labelling requirements. Your pictures should display patent number/trademark number on the product label. To show the pictures are not artificially generated, include some "human component" (such as a hand holding the product).
5. Every document is as they requested and pictures look great too. Nothing is wrong and they still reject my application. Amazon wants you to have a good selling history and you are a new seller. Build up your account history by selling items that are not gated Selling certain products and bran... More for a few months. Then start the application process again.
A Final Word
UngatingPlease see "Gated" can be a hassle if you're not a detail-oriented person. The great news is that you can take as many shots at it as you need. Of course, it's in your best interest to get things done sooner rather than later. So take a step back before submitting your application and try to verify your documentation from Amazon's point of view. Always double check that you've met the requirements when you apply.
If you're still having trouble getting ungated, an expert from our team is always glad to help with our UngatingPlease see "Gated" service.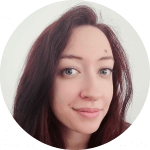 Adriana is one of SellerEngine's Amazon BusinessAmazon Business is Amazon's wholesale ... More Development team. Her main focus is helping sellers understand Amazon's intricacies and helping them get things rolling on the platform. She believes that approaching things with calm and honesty solves 50% of the issues you may be facing with Amazon.