Reading Time:
4
minutes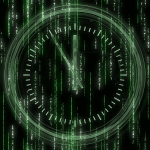 Oh, no, it's that time of the year again! As we move on to the final stretch of this year's Black Friday prep work, we're putting together a last minute checklist for BFCM. Join us as we tick those final few tasks off the list, making sure that everything's in order for Black Friday and Cyber Monday.
With only days to go before BFCM and holiday sales on Amazon, a last minute checklist for Black Friday is in order. After all, for Amazon sellers, the gloves are already off. It's raining Lightning Deals and Sponsored Products this week and it's one Deal of the Day after another. The Black Friday Deals page is teeming with offers and the holiday gift guides are irresistible.
To top it off, Amazon Prime Wardrobe was recently launched. With it came a Discover it card to help boost BFCM sales. Then came a series of Prime insider articles, including Thanksgiving Weekend Playlists suggestions and some Thanksgiving meal tips. The Oprah's Favourite Things gift guide is also out, so shopping carts are lining up for Black Friday deals and holiday shopping.
For third-party sellers who don't own any brands and whose products haven't been featured anywhere on Amazon, getting ready for Black Friday will be tougher than ever. So, if you're on the home stretch, we want to help get you across the finish line quicker. Here's a list of tips to prepare for holiday sales on Amazon this BFCM:
Reschedule Your Campaigns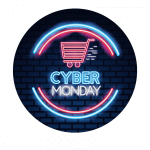 Take a step back and put yourself in your customer's shoes. When are they likely to have the time to buy your product? Is it on the commute or after dinner? Are they night shifters or early risers? Look at your recent orders and try to find a pattern. Do your last minute checking for Cyber Monday, looking at last year's peak sales time, and make those discounts count.
Reprice in Real-Time
Time is money, and the way to make the most money is to reprice in real time. That means adjusting your price as soon as there's a change in offer or demand, so you don't lose a single cent. Not many software tools can do that, but Sellery sure can, and it's perfect for holiday seasonal and last-minute repricing.
Check Your Phone
Customers switch from PC to mobile often. If you haven't already downloaded the Amazon app, do it now and check your listings with it. Make sure everything displays well on your phones and tablets. Check your pictures and your bullet points, and don't hesitate to tweak layout issues and take out redundant or filler content.
Request Reviews & Feedback
You're allowed one review request per product, if it's sent by email through the Buyer-Seller Messaging Service. But you can't send requests solely to buyers with a positive experience. Here's one option: look at the days with the highest feedback score, figure out the days when most of those orders would have been placed, and send your requests en masse before Black Friday and Cyber Monday.
Use Customer Testimonials
Genuine testimonials matter, but not everyone has time to browse through pages of reviews. Luckily, you can include a customer's product review in your description. But bear in mind that they own copyright of that text, as seen here. So, you can't just copy reviews to your product pages. If you want to use a review, you should first ask for permission by replying to it. With a little luck, they might see your comment.
Start Pitching
No checklist for Black Friday sales should exclude pitching tasks. Spread the word about your products in every way possible. If you have a webshop, use customer service and live chat to send buyers to your Amazon storefront. After all, hoping for the Buy Box is just wishful thinking if you don't put in place any of the automated repricing techniques we've revealed time and again on this blog. But before you unleash the #BFCM hashtag, make sure your adds don't skimp on call-to-action buttons and trigger words.
Stand Out
Ask yourself how you stand out among other online shops in search results. If it's not free shipping, then there must be something that sets you apart. Remember what we said earlier about cross-selling, and if you can't do that either, then focus on making good deals out of your less popular products. Turn them into exciting bundles, goody bags, party treats, or party giveaways.
That's all there is to our Last Minute Checklist for BFCM, sellers. The countdown has begun, so we hope it's smooth sailing for you this Black Friday on Amazon. Happy selling all the way through to Cyber Monday sales and beyond!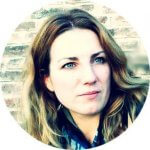 Melanie takes an active interest in all things Amazon. She keeps an eye on the latest developments and keeps Amazon sellers up to speed.