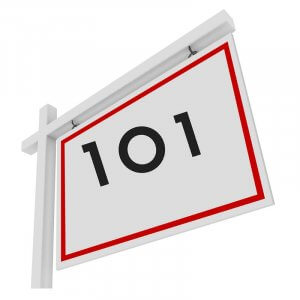 You registered for an Amazon seller account, and you'd like to get cracking, but you're not entirely sure yet how to sell on Amazon? With only a few more days to go before the Black Friday bonanza and the long-awaited Christmas rush, time is of the essence, so let's start scanning, buying, listing and storing that stockpile, shall we?
To be prepared is half the victory, so continue reading to find out just how ready you are.
1. Sourcing
To begin with, it's always a good idea to piggyback on fellow Amazon sellers who have some experience, and webinars, podcasts, trade shows or books on the topic of buying for resale are a good way to set the wheels in motion.
There are various Amazon sourcing groups out there, too, which monitor liquidation and wholesale opportunities, offer expert coaching, specialize in online arbitrage The practice of buying products f... More, train private labelThis is what you call products manufactu... More candidates, and negotiate trials and discounts for their members. If you're considering Multi-Channel Fulfillment, this could be just the thing for you.
Another option is to find a scouting tool like the Profit Bandit app. Whenever you're out shopping, scan the products that interest you, and view real-time pricing data from Amazon within seconds. It allows you to see their sales rankThe sales rank of products on Amazon ind... More history and your profit estimate at a glance, among other things.
2. Listing
Whether you're the type of person that goes above and beyond for a customer, or you prefer a more laidback approach, you still need to describe your products accurately using specific Amazon guidelines. Watch out for prohibited listings and restricted products, and learn the terminology.
You'll find there are conflicting terms and conditions guidelines between Amazon and other venues, and even between Amazon's own product categories. You may come across a dilemma every now and then, when an item is in-between conditions. When in doubt, always classify it under the less favorable heading.
Be as descriptive as you can, but don't go into too much detail if you can help it. Before long, you'll find Amazon sellers, like eBay sellers and others, use certain abbreviations when listing their items. For instance, B.T.S. stands for back-to-school items, H.T.F. for hard-to-find goods, SACD means super audio CD, and 'w/o DJ' means 'without dustjacket', etc. It doesn't hurt to learn the lingo.
Use scanners to check existing Amazon listings for the items you'd like to put up for sale, and don't be afraid to rely on software like SellerEngine Plus to upload your inventory at once. Have some scales ready and some measuring tape to check if shipping oversized or heavy items is likely to cost you more than you've bargained for.
3. Storing
You need to make sure that your merchandise is stored safely for two reasons:
it needs to meet customers' expectations or exceed them
it needs to satisfy Amazon's condition guidelines
Customers have varying standards when it comes to the product and the service they receive, but assume that most expect their order to go smoothly, possibly exactly as it would have gone had they ordered from Amazon themselves. In fact, some customers don't realize they're ordering from third-party sellers.
Some customers are more understanding, while others are more demanding, and standards will even differ based on the Amazon marketplace. With that in mind, make sure your products are kept away from dust, smoke, moisture, pets and children.
If you worry that your storage space isn't suitable, and you have the time and resources to shrink-wrap your items, find some shrink film and a hairdryer, and get to work. It's a great temporary solution, but look into professional equipment and storage facilities once your business takes off.
You could consider outsourcing your warehousing operations to keep overheads to a minimum, enjoy prime distribution locations, minimize capital investments, avoid having to hire and deal with warehousing Health and Safety issues, etc. If you go down that road, then keep an eye on the warehousing company's operations and standards, making sure they comply with Amazon's requirements.
4. Packing
There are certain requirements to comply with when sending items to Amazon fulfilment centers, and others still to take into account when shipping items to a customer. To top it all off, the carrier may have very different expectations when it comes to packaging guidelines for domestic and international shipments.
Odds are you don't manufacture the products you sell, but if you do, then Amazon gives you the opportunity to opt for frustration-free packaging. We've covered this topic in a previous post, so we won't go into it again, but be sure to check certification requirements if you're interested.
When using FBA fulfilment, opt for the labeled service if you can, because stickerless or 'commingled' inventory is pooled together. You can generate these labels using these Shipment Creation Workflow instructions.
Bubble wrap, cutters and padded envelopes aside, packing your products shouldn't be too complicated, especially if you have a hand packing station. But before you finish packing an item, make sure you've checked off the items on this list:
Remove price stickers using limonene-based cleaning products, masking tape, lighter fluid, steam or scrapers, depending on the the item's surface.
When all else fails, black out price stickers or labels with a marker pen, or place another label on top.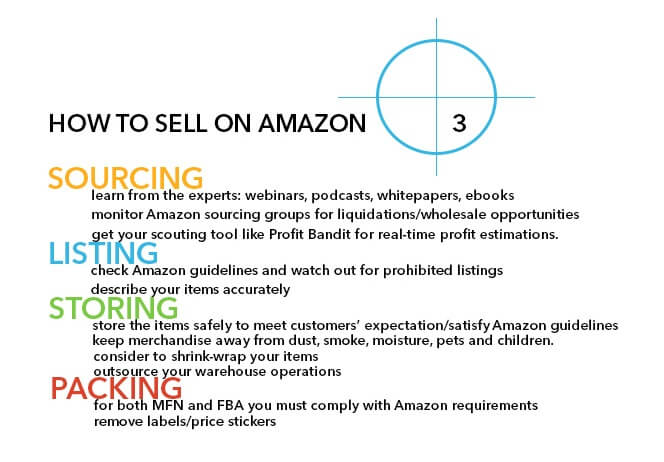 There's much more to say on the topic, but these are the basic rules and requirements you should be aware of if you're just starting out. Our next post will be tackling Seller CentralAmazon Seller Central is a portal or a h... More, pricing, customer support practices, and various other practical aspects, so please join us next time as we round off our 'How to Sell on Amazon' series.
Check the entire "How to sell on Amazon" series here: Part 1, Part 2 and Part 4.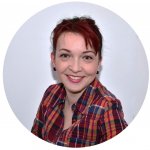 Irina H. is our International Business Development Specialist and our company do-all, whose motto is 'Never give up, never give in, and always give it your best'.