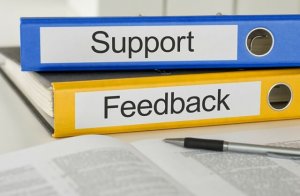 A common concern our users convey to us is that they can't seem to be able to garner enough feedbackA performance rating on a scale of 1 to … More to satisfy Amazon's requirements, and to attract new customers. We're eager to help, but before we can do that, we'd like to ask our readers for some input.
Please carry on reading to learn how feedback management can impact your business.
The Feedback Frenzy
Good customer feedback serves to reveal the inner workings of the operation, how efficient the seller is in terms of delivery and customer satisfaction, to promote the product range, and to balance out negative comments.
Secondly, as prospective customers browse seller ratings before deciding whether to buy, other customers' comments will serve to recommend the seller's products. This draws attention to the storefront A storefront is the page Amazon u… More, generates interest and builds trust.
Lastly, velocity limit assessments look at the proportion of orders that have been reviewed by customers over a certain period. In the event that sales velocity is not backed up by substantial customer feedback, the account may be placed under review, the listings suspended, and disbursements temporarily put on hold.
If you don't have an established sales history, you face a double-whammy of insufficient feedback and the inability to secure new orders. To solve this conundrum, you are encouraged to ask old customers for feedback. If you can rely on feedback management software to take over this aspect, things probably run smoothly for you.
However, new and small-scale Amazon sellers tend to request customer feedback manually. To do so, they need to look at any communication they may have had with the customer in the past, and the number of days that have passed since dispatch. They also need to rule out those instances where the customer filed a return request without prior communication, or has already left feedback.
The Sure-Fire Solution
Obviously, having an automated feedback request generator would simplify matters considerably, and that's something we strive toward at SellerEngine. We'd all be interested in such a tool, but just what is it we'd need from it, specifically?
A few essential requirements come to mind, but perhaps you'd like to add to the list. We believe the feedback request generator should be: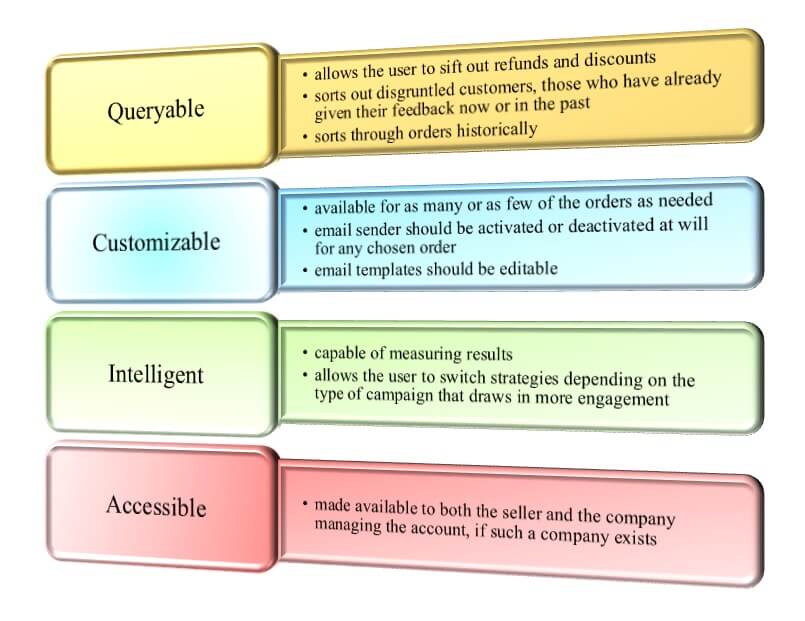 We've come across a few feedback score managers before, some of whom may be familiar to you as well. FeedbackFive and FeedbackGenius are some fine examples, but there are also more comprehensive service providers out there who feature feedback request generators as an add-on, like XSellco.
What About You?
Rather than looking into what these services offer or should be offering, we thought it best to ask you what it is that's missing from the feedback management tools you've used.
Are the timeframes you have for sending emails and other preferences editable?
Are changes monitored; do different users have different privileges?
Does it send negative feedback alerts? Is your reputation monitored using a dashboard that is simple, neat and effective?
Does it send out SKU-specific messages to clients? Does it take time-zone differences into account? Or does it have more to do with how the application is deployed or how it adapts to unexpected situations?
Our SellerEngine experts would be eager to know and pleased to help at services@SellerEngine.com. We look forward to learning from you, and finding solutions together.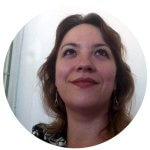 Elena is part of the Business Development team at SellerEngine. She explores online expansion opportunities and goes by the saying
"If you can't explain it simply, you don't understand it well enough"