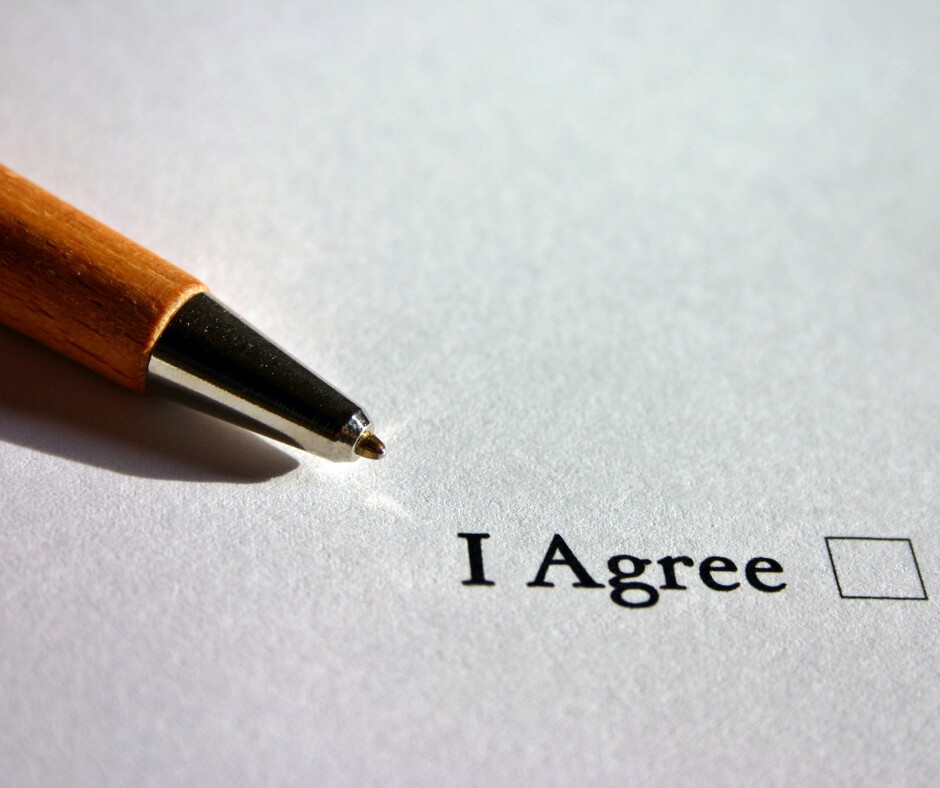 News of impending changes to Amazon's terms of business is giving sellers a headache. But anyone who uses Amazon Services has plenty to celebrate and third-party sellers in particular. Could this be the start of something big?
Amazon recently announced that it's updating its Business Solutions Agreement (BSA), stirring up the forums. It's a welcome change because it sets out the terms for a variety of businesses that use Amazon Services. And third-party sellers stand to gain the most.
What's the BSA?
The BSA is an agreement between Amazon and businesses who want to sell on Amazon, as well as shop owners who want access to Amazon Clicks. It also applies to Selling Partner API and Transaction Processing Services.

Why is Amazon Changing the BSA?
It all started with complaints made by Amazon sellers to the Bunkdeskartellamt (Federal Criminal Police Office). Also known as BKa, this is the German equivalent of the FBI. Its proceedings have been made public, and there's even a summary of the decision here.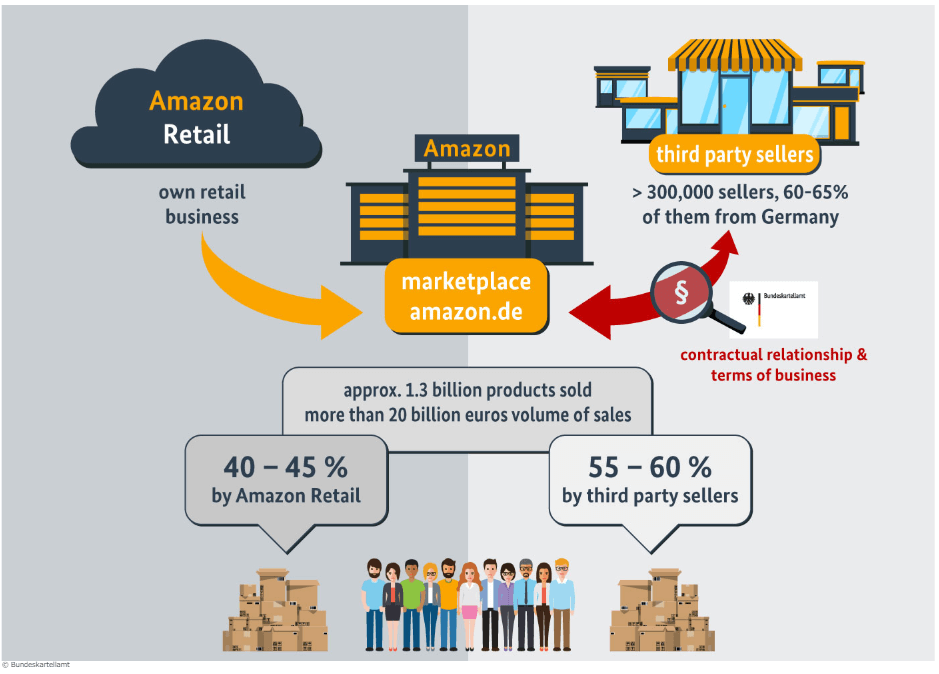 The BKa only looked into Amazon's 3PThird-party sellers are independent indi… More side of the business, as shown above. It probed Amazon's T&Cs and contractual relationships with third-party sellers in Germany. So, the decision won't affect vendors, affiliates, or companies who signed up to Our Brands.
But it does have a ripple effect on other Amazon venues and not just European ones. These rules now apply to the US marketplace too, and the changes are obvious. For one thing, the redlined Amazon.com BSA doesn't use phrases like 'at our sole discretion' as much as the previous version did.
What's Changing for Amazon Sellers?
From now on, marketplace sellers should gain more control over their businesses. This may be the start of something much bigger, and Amazon may eventually push back. But starting August 16, 2019, their relationship with Amazon will be less one-sided, because:
They'll learn about changes to the BSA and other policies at least 15 days in advance.
Their accounts can't be suspended on the spot without plausible explanation.
They have 30 days to appeal an account suspension, clear funds, and remove inventory.
They can object to Amazon's decision to reimburse a customer return from their funds.
They can save their best content for their own websites or other sales channels.
They will no longer relinquish all IP rights over their own content to Amazon.
They don't need Amazon's approval in writing to talk about their relationship.
They can access "VineA reviewer program available exclusively… More" reviews if they sign up to Brand RegistryAmazon Brand Registry is a tool that ena… More.
EU sellers may be able to seek litigation in domestic courts, not just Luxembourg.
However, there are some drawbacks:
Sellers can't file a class, consolidated, or representative action lawsuit.
Sellers in the USA, Canada, or Mexico can seek arbitration rather than litigation, but they can also take qualifying claims to a small claims court or, in the case of infringement, to other Governing Courts.
Sellers have 30 days to appeal an A-to-Z claim; if found liable, they can't take any action against the customer.
What's Changing for Amazon?
Amazon must now comply with the same laws and regulations that other B2B businesses across the world abide by. In a nutshell, starting August 16, 2019, Amazon will fulfill all the requirements above, as well as being:
liable for breach of contract with sellers.
forced to let an arbitrator handle disputes.
stripped of the ability to use its "parity requirement".
liable for refunds and compensation for sellers who are treated unfairly.
denied court and attorney's fees, unless arbitrators say the accuser's claims are frivolous.
barred from sharing transaction information and some types of seller and product data.
But it's not off the hook yet. The European Commission is scrutinizing the way Amazon collects and uses transaction data. Its online user reviews are the subject of an ongoing BKa inquiry. And competition authorities in Austria and Luxembourg are investigating Amazon as we speak.
What Next for Amazon Sellers?
Third-party sellers don't need to take any action. Acceptance of the new terms is implicit for anyone who continues to sell on Amazon after August 16. As for new signees, they'll be shown the new agreement by default.
Hopefully, greater transparency and accountability will make it easier for people who use Amazon Services. And the flood of official inquiries may bring more positive change yet for Amazon sellers. In the meantime, please keep your eyes peeled for more news from our blog.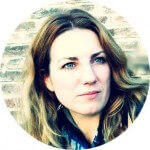 Melanie takes an active interest in all things Amazon. She keeps an eye on the latest developments and keeps Amazon sellers up to speed