Reading Time:
3
minutes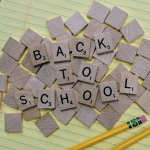 Summer moved on and we're nearing the final call for those last few Amazon school orders. Are you ready for your last-minute student shoppers? Here are a few things you could do to boost your chances of selling before back to school is over.
September's right around the corner. You can tell because retailers everywhere are trying hard to one-up Amazon's discounts. Still, the online colossus is holding its own and sales are steady. After all, who could resist the Laser Cat T-shirt roll call ad?
You probably think it's too late for you. But a quarter of people buy their school supplies just days before school starts. Some even wait until after the first day of school. The NRF's Back to School Top Trends report says so.
So, there's no better time to list your surplus stationery, electronics, and even household goods. Even if you can't source new products, you can still ride the wave and sell more of the ones you already have. Here's what you can do:
1. Remarket Your Products
Take a look at your items and check if you can remarket any of them for the school season. Update your keywords and change your product description to reflect how useful they are for students. Look at similar listings to pick up a few pointers and tweak your listings to make your items stand out. Browse our posts on Amazon listing optimization for ideas.
2. Look at the Big Picture
School is a big deal for the whole family. Routines change. Sleeping patterns change. People turn to teas, sleep headphones, fancy alarm clocks, toothbrush timers, wireless sous vide cookers for remote cooking, etc. All this just to save some time and be more efficient. Can you think of ways your products can help people save time and money?
3. Get Creative
Scheduling, time filling, space saving, and number crunching tools go with the territory. But with so much back and forth during school terms, people also need more space, safety, and privacy. Slashing the price on your desk privacy screens, room dividers, cable tidies, privacy screen filters, etc. can come in handy. Or try tweaking your listings for child tracking devices, key safes, door locks, DND signs, and lanyards.
4. Think Outside the Box
Most parents will add things to the shopping list after they spend a few minutes with teachers and other parents on back-to-school night, aka 'open house'. They'll end up buying more stuff, and then wondering where to put it all. So, you can't go wrong with boxes, containers, tidies, shelves, and other space-saving solutions, provided you can reach the right audience at the right time.
5. Keep Up with Trends
Clothing retailers have their work cut out for them bringing prices down this time of year. Some Amazon clothes were featured in a recent Yahoo Finance video comparing schoolwear prices. Frayed denim, Western shirts, embroidery, plaid and color-blocking were on the agenda. Items with any of these patterns or features may have higher chances of selling now.
6. Know When to Stop
Campaigns and discounts will only go so far in convincing Amazon shoppers to buy. If you're on the verge of making a loss on your products, reassess your options. You can wait for Black Friday to set up some ads. Or you could be better off donating any excess stock to a community school supply giveaway.
That's a wrap, but we hope you found a few ideas to take away from our list. For more back-to-school information, take a look at our previous Back to School post or use the comments section below to raise a question with us and the readers.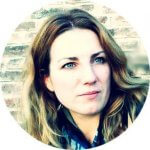 Melanie takes an active interest in all things Amazon. She keeps an eye on the latest developments and keeps Amazon sellers up to speed.