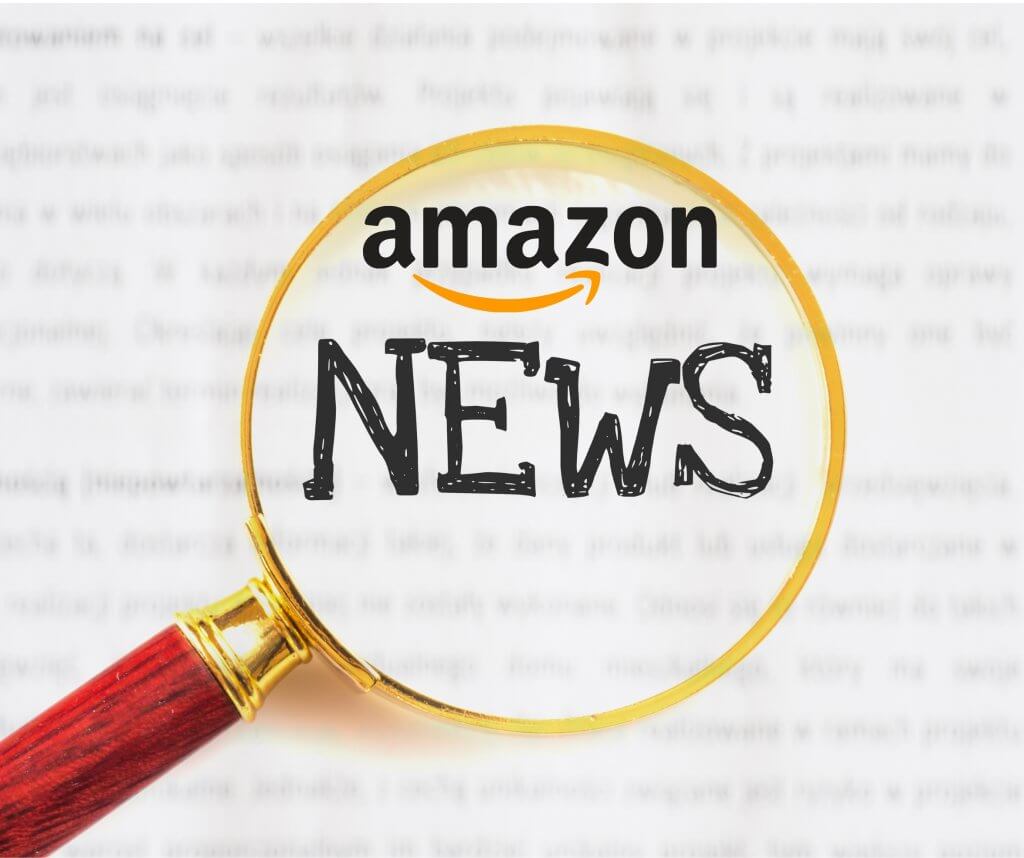 A lot has been going on this month, and Amazon sellers experienced it first-hand through Seller CentralAmazon Seller Central is a portal or a h… More. In keeping with the tradition of Halloween, we're bringing you all the latest Amazon seller news to help you ward off those ghosties and bad omens.
Deadline for FBA Holiday Shipments
Amazon published the FBA Holiday Selling Dates page for US sellers. 
It wants US shipments for BFCM to arrive at their fulfilment centers by Mon, Nov. 15. 
Likewise, shipments for Christmas sales should be in by Sat, Dec. 11, so two weeks before Xmas.
To recap, early BFCM deals start on Nov. 8 and last for 2 weeks.
Then, Black Friday Week lasts from Nov. 22 to Nov. 29.
It's followed by Cyber Monday Week, which ends on Dec. 5.
But Black Friday, per se, will be a 2-day event taking place on Nov. 25 and 26.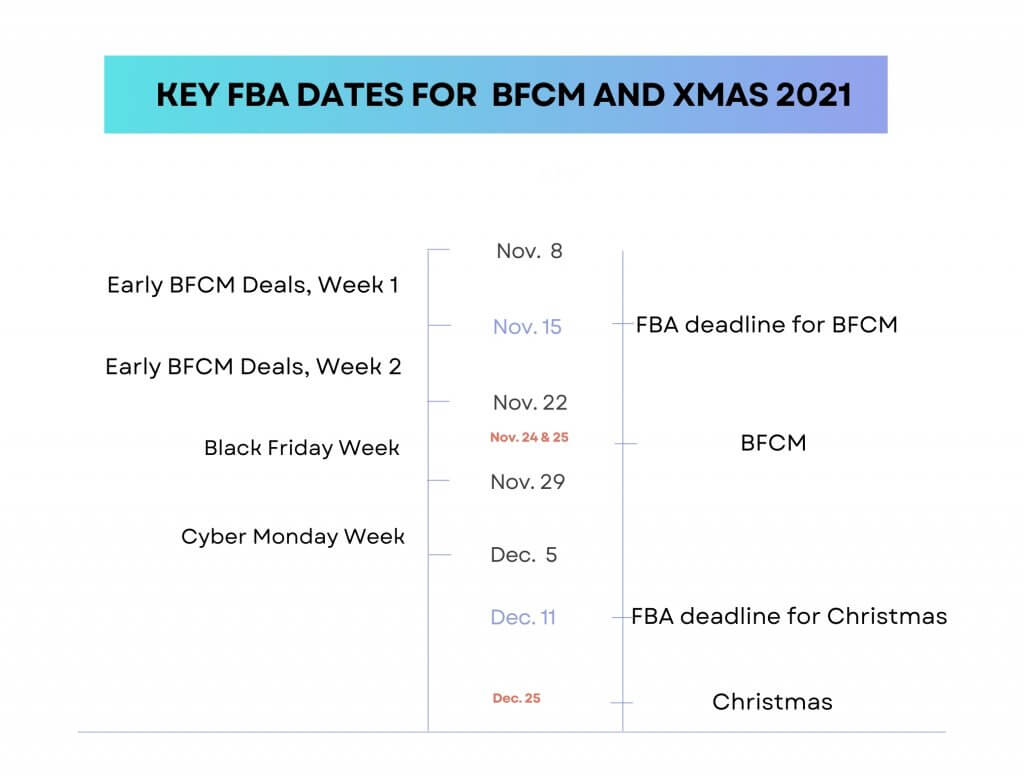 Newly Launched Seller Tools
This year's Amazon Accelerate event took place between Oct. 22 and 23.
It focused on 5 main topics: the basics of selling on Amazon, shipping, advertisingAdvertising is a means of communication … More, brand building, and expanding globally.
Several new services and tools for US sellers were announced at the event:
Customer Service by Amazon. Depending on the volume of customer inquiries, Amazon is offering to provide US sellers customer services for their MFN orders, for free or at a discount, in 15 languages, from over 130 locations, and via email, phone, or chat.
Marketplace Product Guidance. These are personalized recommendations that US sellers receive for products they can migrate to international venues. Suggestions are based on how Amazon's machine learning models rank these products.
Product Opportunity Explorer. These are recommendations for new products to launch on Amazon based on search volume, pricing trends, and other demand insights. They can be accessed via the Marketplace Product Insights page in Seller CentralAmazon Seller Central is a portal or a h… More.
Local Selling. Sellers can offer buyers in certain zip codes the option to collect their orders in-store or from a designated location on the same day, with the added bonus of combining delivery with other services, such as repairs and installations.
Upcoming Tools and Services
The Amazon Accelerate 2021 Youtube playlist also features some tools that are not available yet.
Here are some of the most important products and services announced at the event for release in 2022:
Global Inventory Viewer. This enables sellers to monitor the supply and demand for their inventory across Amazon venues. It can be accessed via the Send to Amazon interface.
Global Listing. Means sellers only list a product on one venue, but sell it on as many venues as they wish. The tool replicates and migrates listings. Sellers will have a single interface for all their inventory.
New Tools for Brand Owners
Amazon also announced that it's working on tools that will benefit brand owners specifically.
One such tool is the Search Analytics Dashboard, which will be available for free to registered brands in early 2022.
Part of Brand Analytics, SAD will include two sets of data reports:
The Query Performance Dashboard displays top search terms for products.
The Catalog Performance Dashboard shows the sales funnel and conversion pain points.
Sellers that sign up to Brand RegistryAmazon Brand Registry is a tool that ena… More will also benefit from other exclusive perks:
Customer ReviewReview and feedback are sometimes used i… More Resolution. Amazon claims US sellers can now offer more support to buyers who leave a negative review. Options include replacement and courtesy refund. However, the URL doesn't seem to be valid.
Amazon Customer Engagement. This enables US sellers to reach their existing customers with marketing campaigns via email to improve awareness and loyalty. Sellers can access this feature through the Campaign Manager.
Amazon Brand Referral Bonus. It lets brand owners direct buyers from their website to Amazon for 10% of what buyers will spend on the products advertised.
A+ Story Cards. Brands can showcase their story directly on the product page with rich visuals to boost traffic for their other products.
Free Returns for US MFN Orders
US sellers can offer free returns for self-fulfilled orders from Oct. 28, 2021.
They can either sign up at account level or upload only selected SKUs.
Products eligible for free returns will display a "Free Returns" badge. The badge will also be visible in the Online Returns Center.
When you opt to enable free returns, you waive any amounts that would have been due as return shipping charges, whatever the reason for the return. If the buyer returns without using a prepaid return label, you must issue a refund for the shipping amount.
New MCF Fees For EU Sellers
Starting Nov. 20, 2021, Amazon will introduce higher fulfillment fees for Standard and Expedited shipping (EFN included).
The rise of about 10% on average will bring MCF fees for EU sellers in line with fees paid by UK sellers, which had been raised on Apr. 26.


In other news….
Some of the Amazon's most notable exploits of the month are:
Don't miss the chance to get fresh Amazon News and Amazon expert insight articles right when we post them directly in your inbox.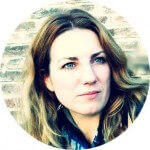 Melanie takes an active interest in all things Amazon. She keeps an eye on the latest developments and keeps Amazon sellers up to speed.