It's four in a row: Amazon Prime DayPrime Day was initially a one-day sales ... More 2018 broke the sales record yet again. Whether you have skin in the game, or you decided to sit this one out, here's what you need to know about Amazon's performance in this year's shopping bonanza.
The Future Shopper, a recent study of consumer behavior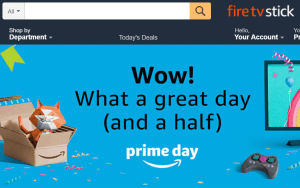 based on thousands of respondents, points to Amazon as ''the default option for shoppingˮ, as eDelivery puts it. Not convinced? Just look at Prime Day 2018.
Amazon's longest Prime Day on record started at 3pm ET on Monday and ended 36 hours later. Industry analysts anticipated sales of over $3.4 billion, so stakes were high, and not just for Amazon's top executives.
The hype was palpable. Amazonians tweeted pictures of themselves working overtime. Workers in Italy recorded a Happy Prime Day video greeting courtesy of Amazon Robotics, formerly known as Kiva Systems. There were also various Prime Day concerts and celebrations across the globe, as seen below:
So, was Prime Day 2018 all that? Yes…and a bag of chips. But it wasn't smooth sailing. Just like Prime Day 2017, the event was plagued by teething problems. Much to the chagrin of investors and some unlucky early shoppers, Prime Day once again got off to a rocky start – or should we say ''a ruff startˮ?
The mobile app and the website were unavailable for several hours on Monday morning. Sellers with Lightning Deals probably weren't impressed, and neither were Prime members. ''The dogs of Amazonˮ were sent to appease shoppers faced with cart issues, missing buttons, and dead links, as CNBC reports.
Macy's, Target, Bed Bath & Beyond, J.C.Penney and H&M took advantage of the website downtime with rival sales. They reported some of their biggest sales of the year. Every dog has its day, wouldn't you say?
Still, several glitches and worker strikes later, Amazon still wasn't fazed. In fact, this Amazon Prime Day fail turned into a success. According to Amazon's press room, this year's Prime Day sales resulted in:
more than 5 times the sales on a typical day;
over 100 million products being sold;
small and medium-sized businesses selling over $1 billion worth of products on Amazon;
millions of dollars being saved at Whole Foods Market in the week leading up to Prime Day;
record numbers of Prime members shopping from 17 countries, including first-timers like Australia and the Netherlands;
the largest number of new membership sign-ups;
the most Amazon devices sold in a 36-hour window thanks to 12-hour early access deals;
the largest number of smart home devices sold on Amazon.com in history;
millions of pencils, pens, and other back-to-school and off-to-college items being sold;
millions of customers streaming Unboxing Prime Day events the week before.
But is Amazon still on track to fulfil eMarketer's prophecy and capture nearly half of the American e-commerce market by the end of the year, as claimed by CNBC? Most likely; especially if GeekWire's article about Amazon's 'Delivery Service Partners' program is anything to go by.
So, that's a wrap. We hope you've had a good run and you're looking forward to more sales this back-to-school season. Please follow our blog for all the latest Amazon news, and take a look at our Products and Services pages to help grow your business for the next Prime Day.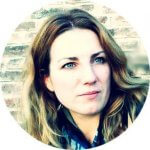 Melanie takes an active interest in all things Amazon. She keeps an eye on the latest developments and keeps Amazon sellers up to speed.