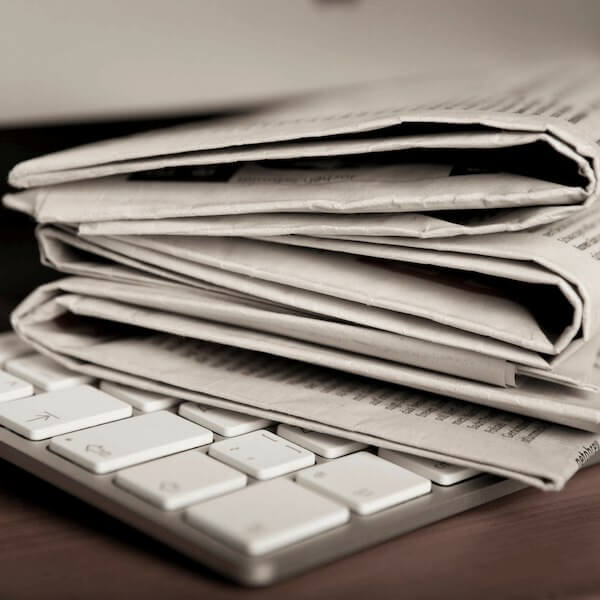 What do Brexit, trademarks, frames, and livestreaming have in common? This Amazon Digest brings you all the latest news about Seller CentralAmazon Seller Central is a portal or a h… More and beyond. Read on to see what October 2019 means for Amazon sellers like you.
Amazon Launches Intellectual Property Accelerator
October 1, 2019 will go down in history as the day Amazon IP Accelerator was launched. This service is offered by IP law firms vetted by Amazon. Brand owners who sign up get help with trademark registration. And they also get early access to brand protections from Amazon. Before their registration certificate is issued, that is.
Brexit Heads-Up from Amazon
With less than 3 weeks to go until Brexit, the UK government is sending official supply disruption warnings. A partnership pack has been released to explain some of the changes. One of them is on-the-spot VAT payment at the UK border for all goods valued at £135 or less.
So, Amazon is sending out reminders and urging sellers to hold inventory on both sides of the EU/UK border, which currently includes the English Channel and the Irish border. Those who join FBA are also asked to have at least 1-2 month's worth of stock, and to send inventory in by Oct. 17, 2019.
Amazon Live Creator has been around for several months. The makers of TRUEGRID Pavers and Sphero Specdrums (showcased below) were some of the first to use this feature. Live Videos are popular, but Amazon wants more. So, it's urging brand owners to consider streaming interactive videos with the iOS Amazon Live app. For more on Amazon Live Creator, click here.
Amazon Dubs Thee A+ Content
Sellers can say goodbye to Enhanced Brand Content – a mouthful, isn't it? Though the tool continues to be part of Amazon's advertisingAdvertising is a means of communication … More service, it's now called A+ Content. It continues to be accessed from the Advertising tab, though.
A+ Content is not new to vendors. But what is new is the fact that merchants can now use it for several ASINs at a time. The parent/child conundrum is no more! Also, the image, title, and other information will be made available before publishing, with desktop and mobile previews too. And content can now be published with language variations to boot.
A pilot program called 'In-Stock Head Start' was launched in July 2019. Now it's being made available to all eligible sellers. In a nutshell, Amazon is willing to list products en route to its fulfillment centres. Starting Oct 10, 2019, Amazon hopes to streamline fulfillment for these orders.
Last year, the Anti-Fraud Act enacted in France sets out to sanction fraud cases with a special task force. The so-called 'tax police' is made up of tax administrators and customs officers with policing powers.
To comply, Amazon must share seller VAT number with the French Tax Authority by the end of Jan 2020. Sellers who do not provide their VAT numbers to Amazon risk being suspended. Also, in France, the maximum penalty for a tax offence is twice the income gained from the offence. More on this from the VAT Knowledge Centre and White & Case.
Compulsory Comments for Some Returns
Amazon now asks buyers to leave a comment when they submit a return request on a desktop. Currently, this only applies to returns due to "inaccurate website description". The comment box has been optional for some time and continues to be for all other returns. Sellers can view these comments on their Voice of the Customer page.
FBA Fee Waiver for New ASINs
New products will continue to enjoy a removal and monthly storage fee waiver from Amazon FBA until Apr 1, 2020. The catch is sellers must apply for this promotion, and once they are accepted, all eligible products will be included. More on this here.
Referral Fee Waiver on Amazon JP
On Sep 1, 2019, referral fees were dropped for 18 months for several product categories. The rate dropped to 8% for Beauty, Food & Beverage, and Drugstore, Baby & Maternity, Pet Supplies items sold for ¥1500 or less.
For furniture items, the rate for portions of the sale above ¥20,000 dropped from 15% to 10%. For Jewelry, portions of the sale above ¥10,000 dropped to 5% in referral fees. The same goes for Watches, including reimports and parallel imports.
On Nov 1, 2019, Amazon JP will also set new referral fee minimums. A universal per-item minimum referral fee of ¥30 will apply from that day on. Grocery and Media categories are excluded.
Mandatory Shoe Sizes on Amazon JP
Starting Dec 4, 2019, all shoe listings on Amazon JP will include standards shoe size attributes. Sellers must upgrade existing listings before then to avoid being removed from search results. The decision is based on research that shows listings with standard sizes have more Glance Views (GV) and Ordered Product Sales (OPS). More on this here (sign-in required).
No More Tiered Business Fees
From Oct 20, 2019, standard referral fees will apply to Amazon business transactions on its venues in the UK and USA. This makes large transactions from one business to another cheaper. The video below shows current Amazon BusinessAmazon Business is Amazon's wholesale … More fee schedule for reference.
EU Business Buyer Discounts
Amazon enabled business customers shopping on all its venues in the EU to request volume discounts. Previously, only customers in Germany and the UK had access to the feature. Sellers can accept or deny these requests from the Manage Quotes page or with MWS feeds.
Amazon is reportedly testing a new type of offer listing page. Starting Oct 1, 2019, the link to the 'All Offers' page will be displayed alongside 'Used and New'. Only a limited number of products are said to be included in the test phase.
This year's annual Amazon Event in Seattle saw the launch of 15 devices and several new skills. Besides wearables and Hi-Fi speakers, Amazon is also investing on mesh rooters and retro-fitted alarms. Here's Amazon's 2019 Echo line-up, along with a video presentation below courtesy of Verge:
3rd gen Echo smart speaker.
Echo Show 8 smart display.
New Echo Dot with clock.
Echo Flex Alexa-enabled mic and speaker with add-ons.
Echo Studio Hi-Fi smart speaker.
Echo Buds, available to pre-order.
Echo Frames, Day1 invite-only product.
Echo Glow kids smartlamp.
Echo Loop, Alexa-enabled smart ring only available by invitation.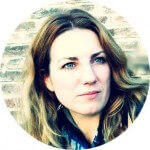 Melanie takes an active interest in all things Amazon. She keeps an eye on the latest developments and keeps Amazon sellers up to speed.