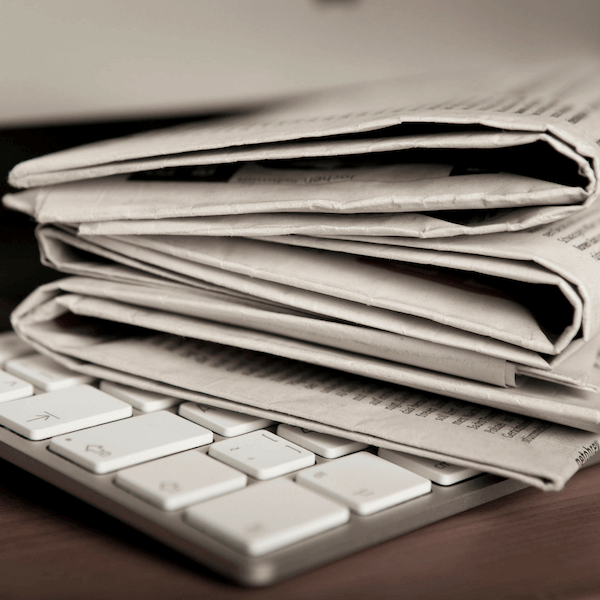 Spring has sprung. But before you give your business a much needed 'spring cleaning', let's see what's new with Amazon. Get your fill of seller news right here, from the latest issue of the Amazon account holder digest.
Day One Insights
Amazon launched a new online resource for sellers called Insights for Entrepreneurs. It features videos, articles, and little nuggets of wisdom from best-selling book authors. The list includes managers, podcasters, professors, and journalists.
European FBA Fee Update
A series of FBA fee changes came into effect on Apr. 1, 2019 across Europe. The Fee Preview Report has been updated to show the new rates. The FBA Revenue Calculator, available here, will also display them for each European venue. Simply select your country from the drop-down box at the top right corner.
New Payment Processing Entity for UK Sellers
Amazon set up a new payment processing company in the UK in 2017. Amazon Payments UK Limited (APUK) will take over from Amazon Payments Europe S.C.A after the UK leaves the EU providing payments services to all UK-based merchants. Sellers are given 60 days to opt out of APUK's Ts&Cs by email. In doing so, they lose access to the British market.
Amazon Snaps Your FBA Products
Amazon is promoting its all-inclusive imaging service to FBA sellers. For as little as $50, Amazon will take, edit, and publish photos for FBA products. It will also cover shipping the products to the photo studio and back to the fulfillment center. The video below shows how to access the service. If you don't have FBA inventory, try the Product Photography service instead.
Faster Catalog Search and Listing
The listing process is being streamlined. The search tool on the Add a Product page got an upgrade. So, it's easier now to create new listings and match existing ones with your products. You can also select your favorite categories and save them for future reference. What's more, you can view new data as you enter it, alongside the existing detail page.
New German Tax Nudge
Amazon sent another reminder to sellers based in or trading in Germany. The German VAT Code (Sec. 22f UStG) requires Amazon to collect tax information from sellers. Everyone who should be tax registered has been invited to upload a German tax certificate (F22). All those who don't need to register must sign a declaration by Oct. 1, 2019, saying that their sales are non-taxable in Germany. More information is available on the VAT Resources page for sellers in Europe.
Dangerous Goods Templates
The new Excel templates enable you to upload information on dangerous goods faster. Some forms now also come with visual guides and instructions. Amazon recommends using them to speed up approval for these listings.
Vendors Can't Promote ''CRaP''
According to CNBC, Amazon now restricts vendors from promoting items that "Can't Realize a Profit" (a.k.a. ''CRaP''). If a product doesn't generate profit, Amazon will notify sellers that they are no longer able to promote it unless they lower the price Amazon pays for it.
Business Customers Enjoy Amazon Day
Last month we announced the launch of a new delivery option for Prime members. Amazon Day enables users to have all their shipments sent home on a set day each week. According to Tamebay, the feature has now been extended to business customers.
Amazon Video Ads
The Amazon mobile app for iOS now displays video ads paid for by sellers. What's remarkable is that Amazon Video Ads aren't strictly limited to Amazon products; they can direct users to other websites. This Amazon DSP service is available on a self-service as well as a managed-service basis. The managed service requires an ad budget of at least $35,000 to run spots at ¢5 per view for 60 days. However, prices vary based on the type of business and the product category.
Alexa for Business Goes Private
Earlier this year, Amazon invited businesses, publishers, and brands, to try and contribute to Alexa's skillset. More recently, Amazon announced the launch of business blueprints. In so doing, it gave business owners the tools to create Alexa skills specific to their organizations. For more information on voice-activated commands that your business can develop, visit Alexa for Business Blueprints.
Shipping With Amazon Takes Off
It seems Amazon is now able to ship nationally via ground for less than what UPS or FedEx charge. And Amazon Shipping can now handle delivery – the whole nine yards – for some sellers based in NY, LA, and Chicago. TJI claims that, if you're invited and you sign up for 'Shipping with Amazon', your products will be delivered to the buyer within 5 calendar days.
Project Kuiper in the Pipeline
According to Space News, Amazon wants to launch several thousands of satellites in space to secure global internet access. To that end, it filed an application to the International Telecommunications Union (ITU) for this project under the name "Kuiper Systems". Tens of job offers for the Kuiper Project have already been posted on Amazon Jobs, mainly for work in Bellevue.
Alexa Wearables
Bloomberg claims Lab126 is working on a pair of Alexa-enabled earbuds similar to the AirPods. Once connected via Bluetooth to a mobile phone, these cordless earphones can apparently be used through voice command and tapping.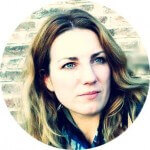 Melanie takes an active interest in all things Amazon. She keeps an eye on the latest developments, and keeps Amazon sellers up to speed